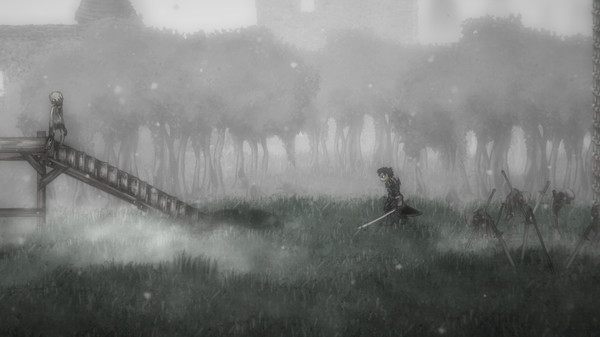 Salt and Sanctuary is now officially available on SteamOS & Linux and marks Ethan Lee's 38th port to our platform.
Salt marks port #38, hoping to have #40 out by the end of the summer. Pace should start picking up soon!

— Ethan Lee (@flibitijibibo) July 7, 2016

I didn't realise he had ported so many, I knew it was quite a few but wow he's a porting machine.

I personally purchased a copy of the game to support Ethan's porting a few days ago and I just got around to trying it. It's actually really rather good, the combat is especially brutal.

The audio is fantastic and is what really makes the combat feel so brutal. I chose a Paladin as my character and the Morning Star I wield has an intense meaty sound when I smash it down on my foes, thump—splat!

I do love the fact that I can switch between keyboard/mouse and gamepad any time and the on-screen prompts will change to match, great stuff. Playing with the Steam Controller feels amazing.

I got to what I assume is the first boss, the "Sodden Knight" who annihilated me and stole a ton of my salt. Going about as well as I assumed it would then!

So far the Linux port quality seems to be great and I've been having a really good time with what I've played so far.

About the game
Salt and Sanctuary seamlessly combines fast, brutal, and complex 2D combat with richly developed RPG mechanics. Discover, craft, and upgrade over 600 weapons, armor pieces, spells, and items as you explore a cursed realm of forgotten cities, blood-soaked dungeons, desecrated monuments, and the fallen lords they once celebrated.