I haven't really used ScummVM even though I've heard good things about it but it's possible that this might change with these news. Support for Myst and Myst: Masterpiece Edition has now been added to the daily builds and is ready for testing.
You can read the short, official announcement here: http://scummvm.org/news/20160327/
I personally enjoyed Myst years ago even though I never actually managed to drag myself through all of its brutal puzzles. It's also a game that has been practically impossible to get to run on Linux, so I had to leave it behind after the switch. I have been keeping my eyes open for engine replacements though, and it seems that ScummVM has one now. As you can see below, it does seem to work too.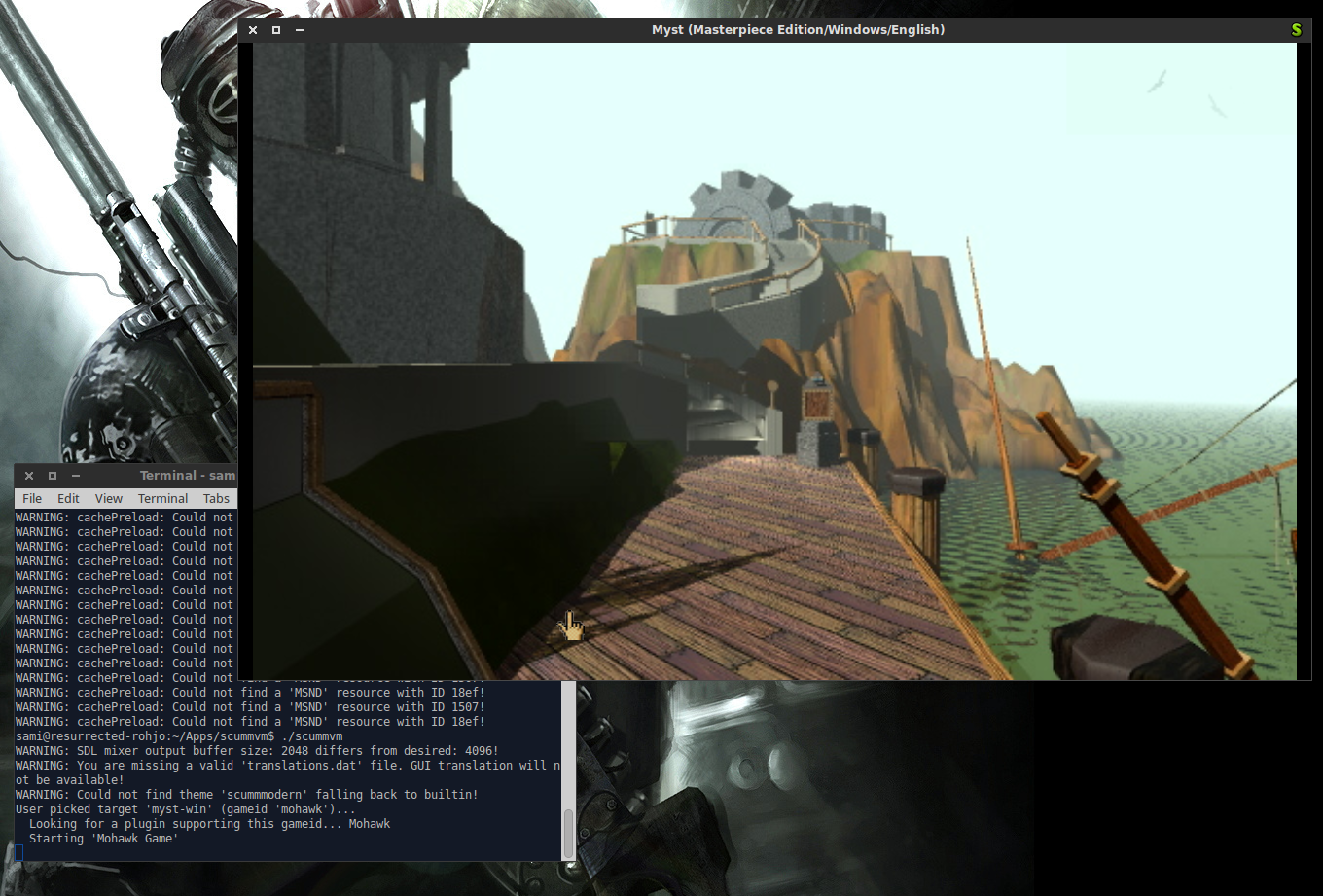 At this moment the support can be found only in the daily builds, which means compiling a version from
their Git repository at GitHub
. It's not a particularly difficult process and I believe if you are into Myst you can figure it out quite easily. It's also worth keeping in mind that the Myst support is still in testing and you might run into bugs. Oh, and you naturally need the data files in order to run the game.
Some you may have missed, popular articles from the last month: