Slightly earlier than the public, I now have access to a Linux build of Cossacks 3 [
Steam
,
GOG
,
Official Site
]. So far, it's not looking too bad at all.
It is still very much a Beta build though, as there's no sound at all in the game, but here's a lovely shot of it running smoothly on Linux for you: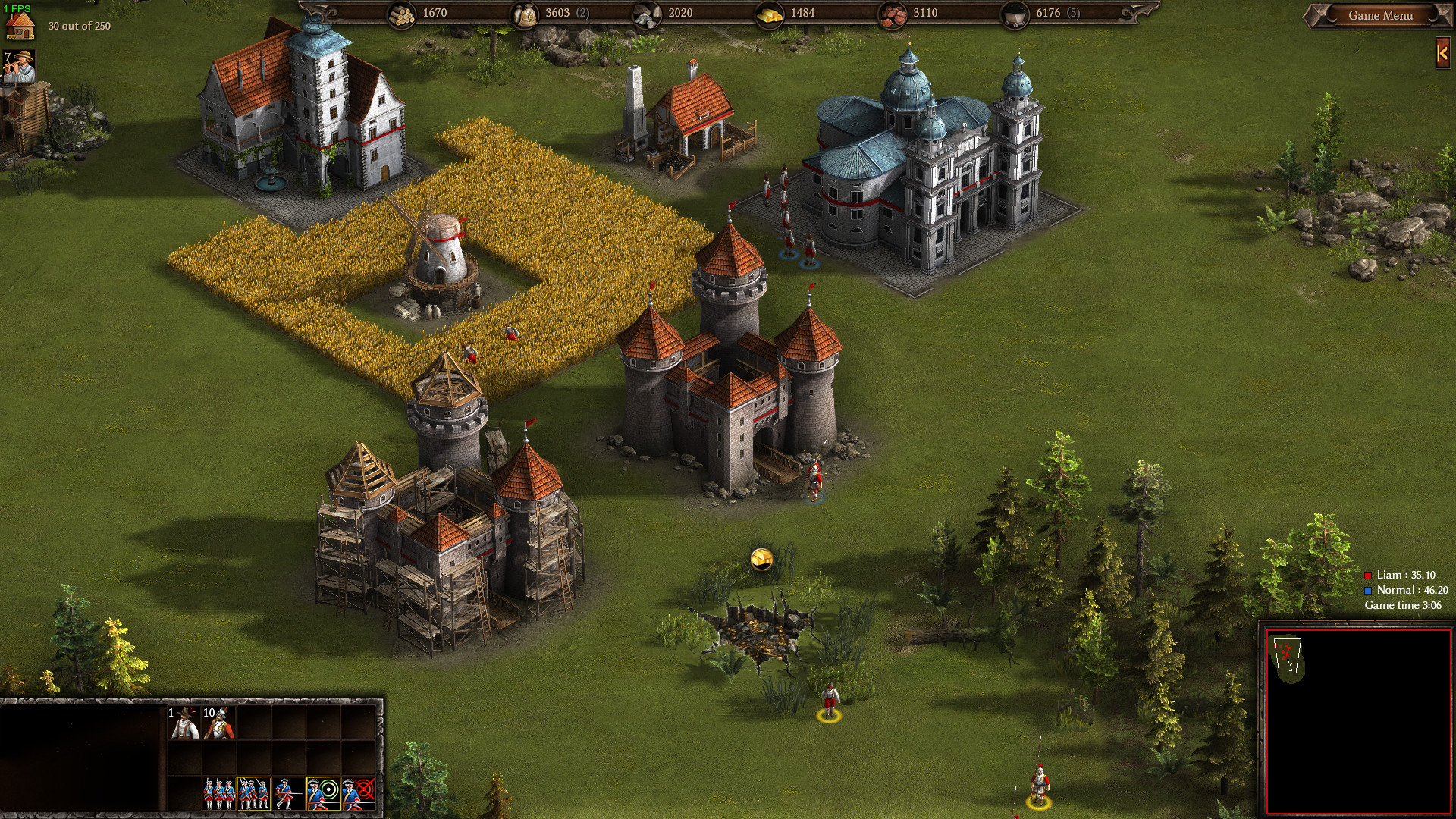 Ignore the FPS counter in that shot, the game pauses on focus loss.
The developers have told me public access will be granted "soon". I know what you're thinking, but this time it might actually be sometime soon, since there is actually a build that runs now.
Performance so far seems okay, 70-130FPS on maximum settings with my i7/980ti combo, so for an RTS that's reasonable. It does generally hover well above 100FPS though and it feels smooth. Performance wise, it's hitting a good mark.
Hard to really get a feel for the gameplay right now, without any sound. I did try it out for a bit and it seems like a game I will end up loving. It feels very much like the old Age of Empires, so I think people will really enjoy it. It's perfect for me, having never played Cossacks before today.
Game features:
Breathtaking historical real-time strategy.
Actions unfold in Europe in the XVII–XVIII centuries.
Five singleplayer historical campaigns.
12 playable nations.
Grandiose battles of up to 16,000 units on the map.
Realistic physics of bullets and cannonballs.
Considerable influence of the landscape on battle tactics.
Infinite variations of battles with computer enemies on random maps.
Flexible generator of random maps with selection of a preferable landscape.
I very much look forward to playing with some of you online when more people have access.
Some you may have missed, popular articles from the last month: