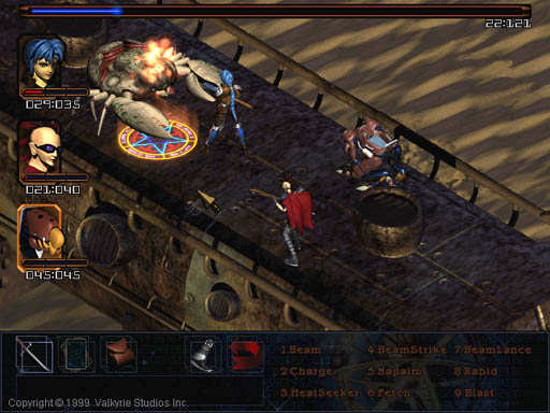 Septerra Core [
Steam
] is another on the classic games list from Topware Interactive to gain an official Linux version using Wine.
It's currently in Beta, so you need to opt-in to gain access to it. The password for the beta branch is "sclinuxtestbeta", once entered you gain access to the "Linux Beta Test" branch on Steam.
Find
the announcement here
.
I'm fine with old games coming to Linux using Wine, I think that's making good use of the tools we have available to us. It likely wouldn't make enough money to justify going back to years-old source code to port it fully native, source code can easily get lost with time too. As long as it works, works well, and is supported, it's all good. You go onto Steam, click Play and you're ready to get going, that really should be all that matters.
Features
- A fantasy role playing game with over 140 characters and a complex, multi-level world
- Intriguingly varied story-line
- Choose up to nine party members, each with a unique motivation, skills and background
- The strategic combat system combines the best of turn-based and real-time elements
- Explore over 200 locations with mysterious buildings, landscapes, danger and surprise at every -turn
- The Adventure-style user interface gives you maximum interaction
- Hundreds of entertaining voices spoken by professional actors