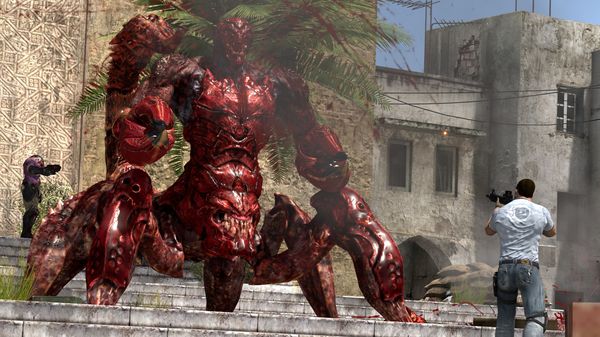 I think a lot of people were waiting on this one. Serious Sam 3: BFE is now available in the Fusion 2017 [
Steam
] engine with Vulkan!
This is the "flat version" only, so SS3 doesn't yet have the VR support in.
Unlike the other earlier titles, a number of changes have been made to Serious Sam 3 in Fusion, here's the largest changes they said:
Changes made to the levels and enemies to fix a so called "churn" with the overall gameplay; where the game seemed to annoying or monotone. Due to these changes, mainly on Normal difficulty, some battles were changed, some enemies no longer spawn, and some enemy stats have been changed. In general, the game should be less annoying and difficult to play on Normal.
Enemies that had a perfect immunity to non-explosive weapons, like the Khnum and the Technopolip now have a 50% immunity to non-explosives instead.
On the other hand, Hard and Serious difficulties have been made more difficult. Some enemy spawns that no longer appear on Normal will appear again. Several enemies also have additional attacks on Hard and Serious! (You'll "love" the kleer.)
Many many smaller changes. Try to find them all!
They also fixed various rendering issues in Vulkan and OpenGL.
They say it might take a while for everyone to get it in Fusion, since Serious Sam 3 is in various packages so hold tight if you don't have the Fusion update just yet.
You can read the full update notes
here
, it's a biggy.
Some you may have missed, popular articles from the last month: