Serious Sam's Bogus Detour [
Steam
,
Official Site
] is a new top-down action game from Hammerwatch developer Crackshell. The developer was kind enough to send me a key, so here's some quick notes on it.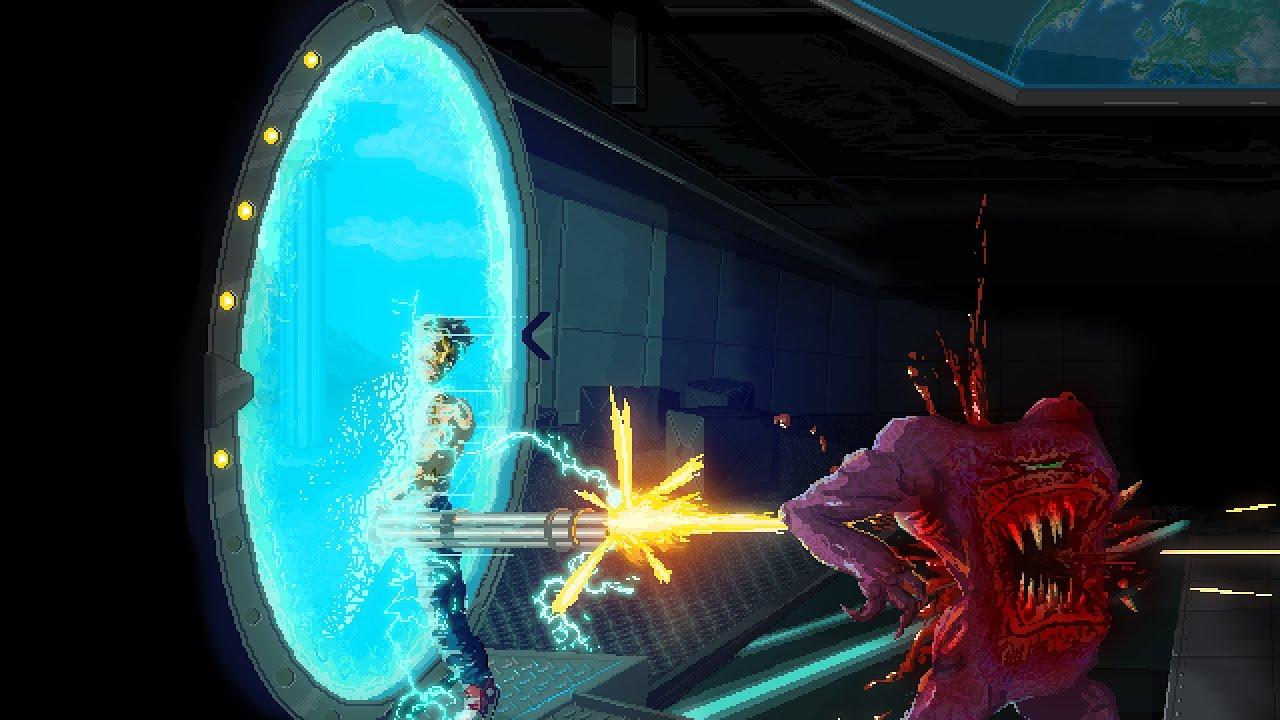 First of all, I will get the main issue I had out of the way: the Steam Controller was pretty pants with it. The config for it was all wrong, up was down, aiming didn't work and the list goes on. They have an official configuration for it, but it's utterly broken. I tried a standard gamepad config, which then didn't work at all even in the main menu. I've reported it to the developer, but it seems it's a problem with all gamepads being completely broken on Linux, going by
this post
on their Steam forum.
Not a good start but if they make good on their patch to fix it, then it will be great. Still, I'm a little annoyed about a brand new release having completely broken gamepad support for us.
Anyway, onto the game itself...
What we have here is an absolutely nuts top-down shooter in the glorious style of Serious Sam. It feels like a proper Sam game down to every aspect of it. The sounds are similar, if not the same, as is the character's voice. This is good, I was hoping it would remain familiar while carving its own path, which it does. What's not to love about a top-down shooter, with some seriously good pixel-art graphics and completely over the top action?
There's multiple difficulty modes to choose from, but who wants to play a game like this on Easy? You don't need to go it alone either, as you can play online with up to four people. Campaign not your thing? There's an online versus mode, a survival mode and full mod support. The "Game Editor" even seems to work on Linux; I tried it and it loaded fine and I was able to paint some things to make up a map. I didn't really know what I was doing, so best leave that side to the more creative people...
The start of the game is a little odd, as it feels like you've started a game someone else walked away from. The way that there's no introductions, you're just told you're running low on health and to get to it. It felt like I just loaded up a saved game during a level—weird.
It certainly lays it on thick straight away, with rooms utterly filled with smaller enemies to annihilate with your pistols and shotgun. It certainly captures the feeling of the manic pace usually found in Serious Sam! This intense action never lets up for long either, it's constant and increasingly difficult. Large parts of my screen has been filled with blood, glorious dead alien blood.
Lots of weapons to choose from that you can collect as you progress, from pistols to a great big cannon that shoots massive balls. Seriously, it's quite amazing. Seeing a cannon ball utterly steamroll over tons of approaching enemies, it feels awesome!
The survival mode seems fine, pretty standard top-down survival gameplay. It's wave-based, with a screen-full of enemies for you to crush. After each wave you're given a bunch of goodies, like new weapons and ammo. Not much to say about that mode because it's pretty simple.
The online versus mode also seems to work fine. It's just as nuts as the rest of the game, with all weapons available. The online is cross-platform, so we can face off against Windows gamers. Here's a little video of me playing online to shoe it off: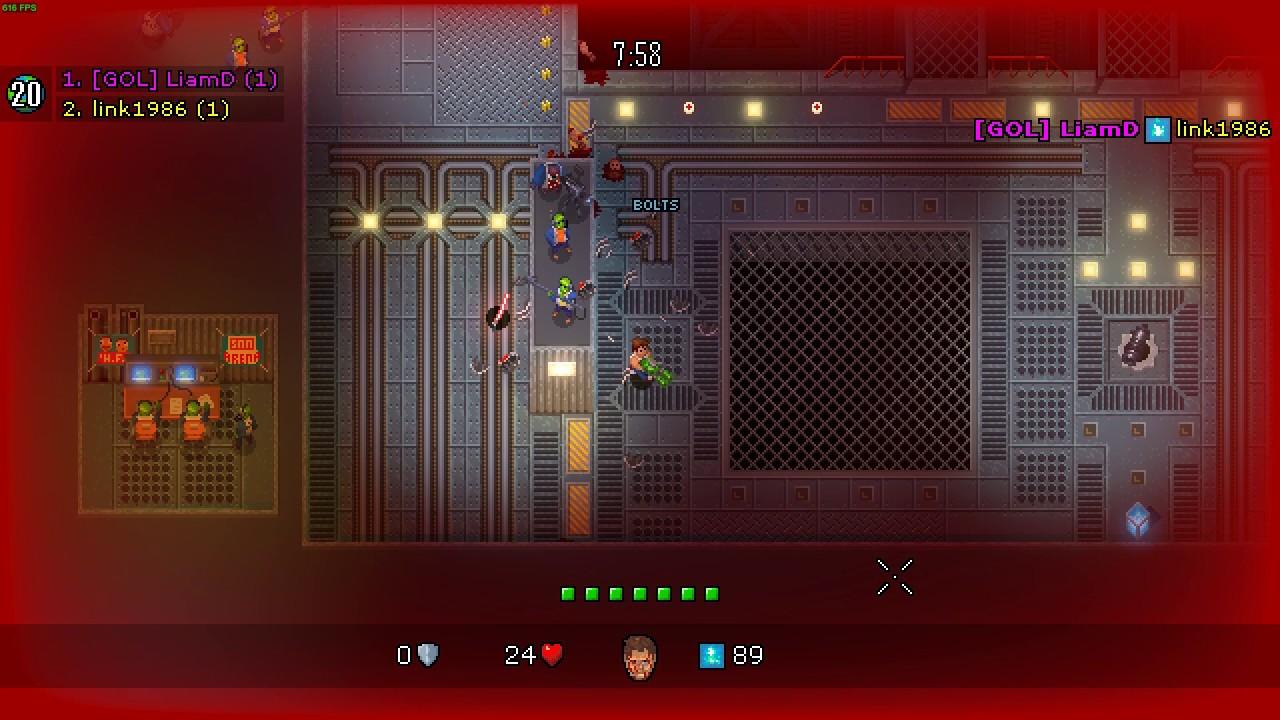 In the short time I've had with it I've already killed countless amounts of aliens, died more times than I care to admit and had a fantastic amount of fun. I've also had it crash and then crash again. During a quick ALT+TAB moment, the game refused to actually come back and so on. Lots of little issues right now that need sorting.
It seems to be a little on the unstable side right now. I absolutely love it, but it's hard to outright recommend a game with broken gamepad support that crashes three times in an hour. It's a solid top-down shooter though and it's extremely fun for sure, but it needs a few more days in the oven before I will tell you to go buy it. I would recommend it without a doubt once they fix the lingering crashes and gamepad support.
Some you may have missed, popular articles from the last month: