Since Feral Interactive noted performance fixes in the recent Shadow of Mordor [
Steam
,
Feral Store
] patch I went ahead and test some benchmarks on my testing box for you.
These are in comparison to my
original results
, run on the same hardware but with a newer NVIDIA driver and the latest Shadow of Mordor patch. I would have compared it directly with the original NVIDIA driver I used, but back then I didn't list it. The old version also isn't available to opt in, so I have to go by the original results (the machine setup is exactly the same, minus driver). This is essentially a dual test of newer drivers + latest patch optimizations.
Of course, these were run multiple times to ensure of their accuracy. The game was also restarted after each setting change to allow things to get properly refreshed.
Intel i5-4670K, Nvidia 970 (375.26 driver), Ubuntu 64bit: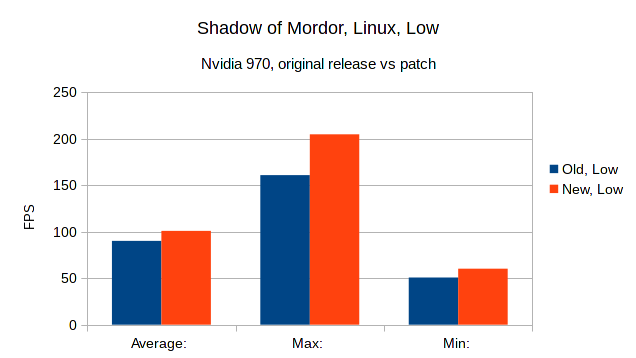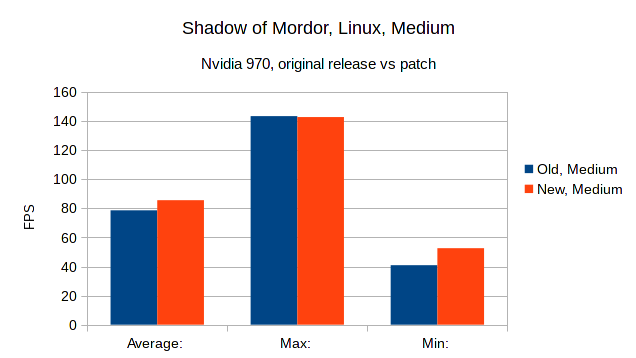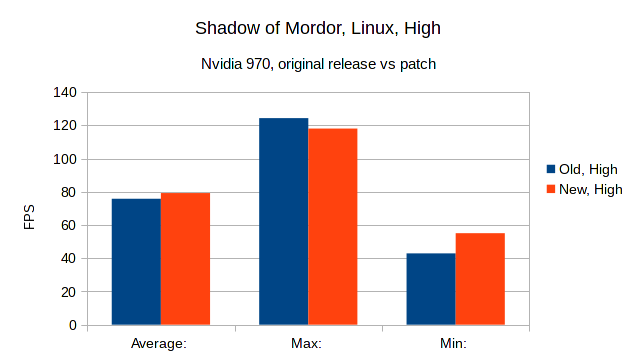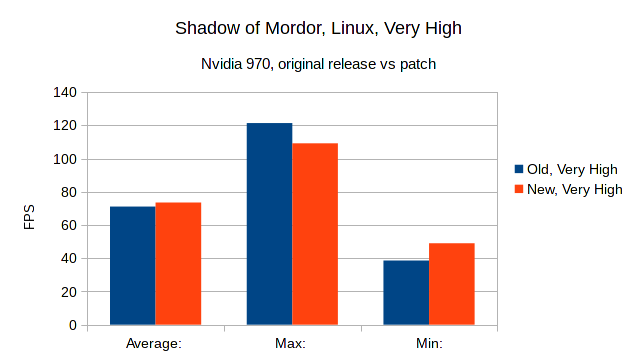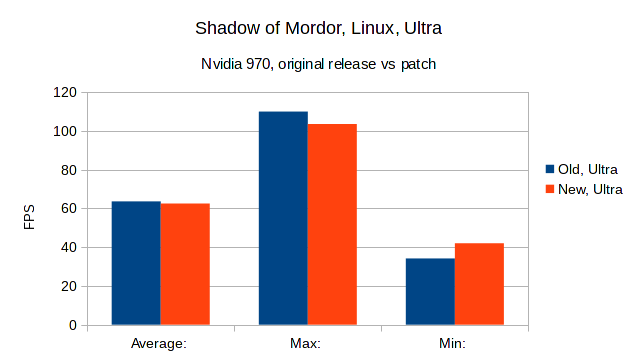 As you can see, it has improved a fair bit. The most important items to me, are the Minimum and Average FPS, which show improvements no matter the setting. The Ultra setting is the odd one out, since my 970 card isn't good enough, as Ultra recommends a 6GB VRAM card which my 970 is not. Minimum FPS not dropping so hard will result in a much smoother game overall.
The reason the improvement isn't as great on the higher settings is due to the optimizations that were done. Previously it would have been CPU-bound which showed especially well at the lower levels, so now a better GPU and CPU will be even more useful than before. Along with driver updates from NVIDIA, Shadow of Mordor on Linux should be a much smoother experience.
Some you may have missed, popular articles from the last month: