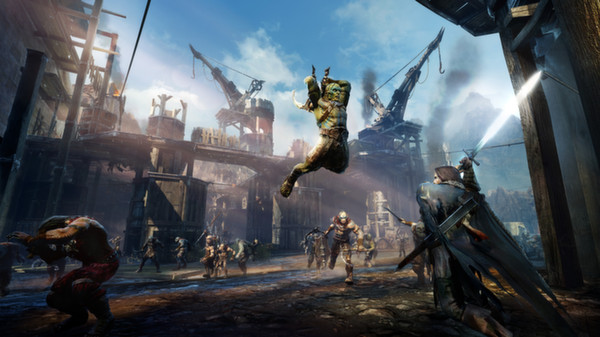 With the news of a Game of the Year edition to come for Shadow of Mordor, it looks like the time is ripe for a Linux release. We already know it's coming, and it's started appearing in people's Steam library too in the last day.
It currently won't work if you download it, but I have thought ever since the GOTY edition announcement that it would be a perfect Linux release time. Imagine a big splash banner on Steam's homepage of "New GOTY edition, with SteamOS support!".
The GOTY edition seems to come with all additional content, so I look forward to playing through the entire game on Linux.
We will find out on May 5th if it happens, otherwise we will keep riding that hype train until we can slay some Uruk. We are incredibly excited for the game here, and we know Feral Interactive won't let us down on performance.
Originally the press releases stated a "Spring" release, so even if they don't release the Linux version next week, they still have a while to go before missing the target. My contacts at feral are being silent too, and I take that as a good sign of something coming soon.
Some you may have missed, popular articles from the last month: