Shadow Warrior Classic Redux
, classic first person action will be heading to Linux in a future version!
About the Game
The definitive version of the cult classic shooter, Shadow Warrior Classic Redux features remastered visuals, a remixed soundtrack, and two massive expansion packs. Corporations rule every facet oflife in a near-future Japan and employ Shadow Warriors, one-man armies of unparalleled skill, to protect their power and forcefully remove all opposition.
The Zilla Corporation is the most powerful of these conglomerates and will stop at nothing to achieve domination unseen by any other corporation in the world. Lo Wang, Zilla Corporation's legendary Shadow Warrior, discovers this corruption and the dark powers being summoned to aid his employers in this quest for absolute power. As a man of honor, Lo Wang vows to battle these demonic forces with an arsenal of explosive weapons, his silent blade, and a razor sharp wit.
Key Features
Includes Shadow Warrior Classic Redux, two expansion packs - Wanton Destruction and Twin Dragon, and the original Shadow Warrior.
Remastered visuals, a remixed main theme, and compatibility with modern gaming PCs.
Challenging Steam achievements for only the most skilled warriors.
Speaking on their community forum on Steam a developer
stated this
:
QuoteShadow Warrior Classic Redux includes remastered visuals of the game and it's two expansion packs, native compatibility with modern PCs, new UI, SteamPlay for PC/Mac, and Steam achievements. Future features will include Linux support and Steamworks supported online play.
Sadly that topic has people claiming they are money grabbing for extra features, which just isn't true when the version without all of the above is still free.
Trailer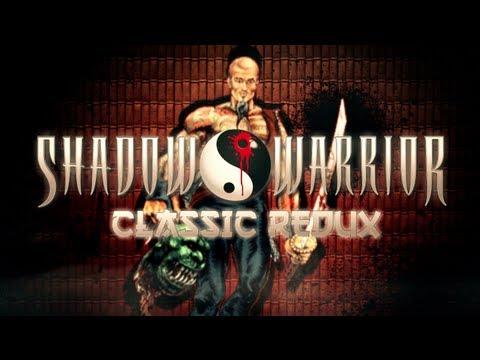 Thanks Bumadar for the news.