Shroud of the Avatar [
Steam
,
Official Site
], the RPG that has single-player and selective online modes has a big new release out. You can also try it for free for a few days to see if you want to buy it. I tried it again and have some thoughts for you.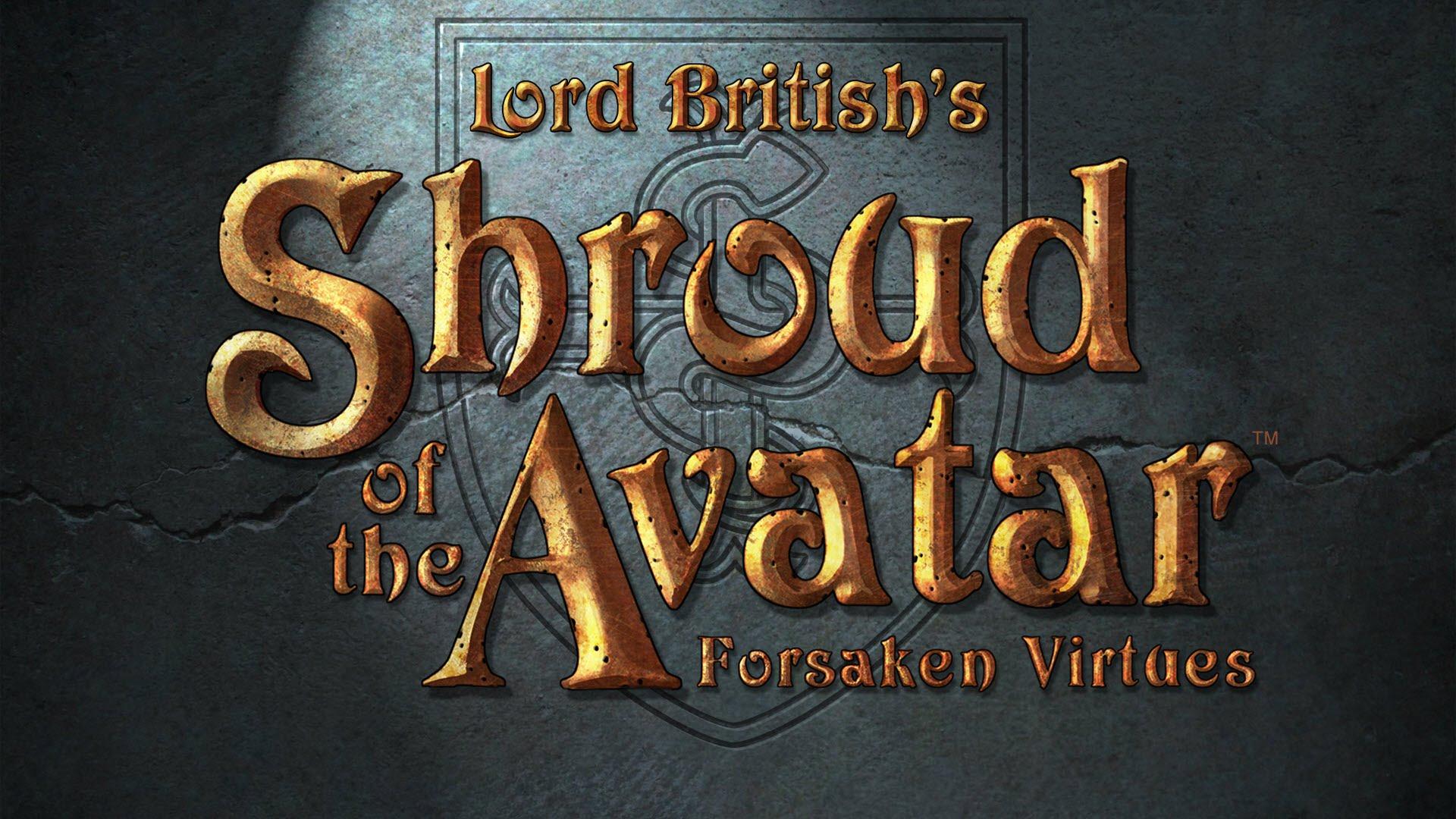 To try it free right now,
head to this page
and follow the instructions. It does have a few caveats like not being able to trade with other players and it's online only for the trial.
I haven't progressed far at all in the game, these are my thoughts as someone who is new to it taking on their new and improved starting experience. After all, initial impressions with huge games like this can kill it or win it in people's minds quite quickly.
First of all, I really do like how they've done the game, with the ability to completely play by yourself, or choose one of the online modes if you want. The fact that it's an RPG that doesn't force you one way or the other is fantastic. That alone makes me really like it.
The new update upgrades their version of Unity to 5.5, so we should see some improvements on Linux thanks to that. There's a ton of other editions, including a continued revamp of the starting experience. You can see the
full changelog here
.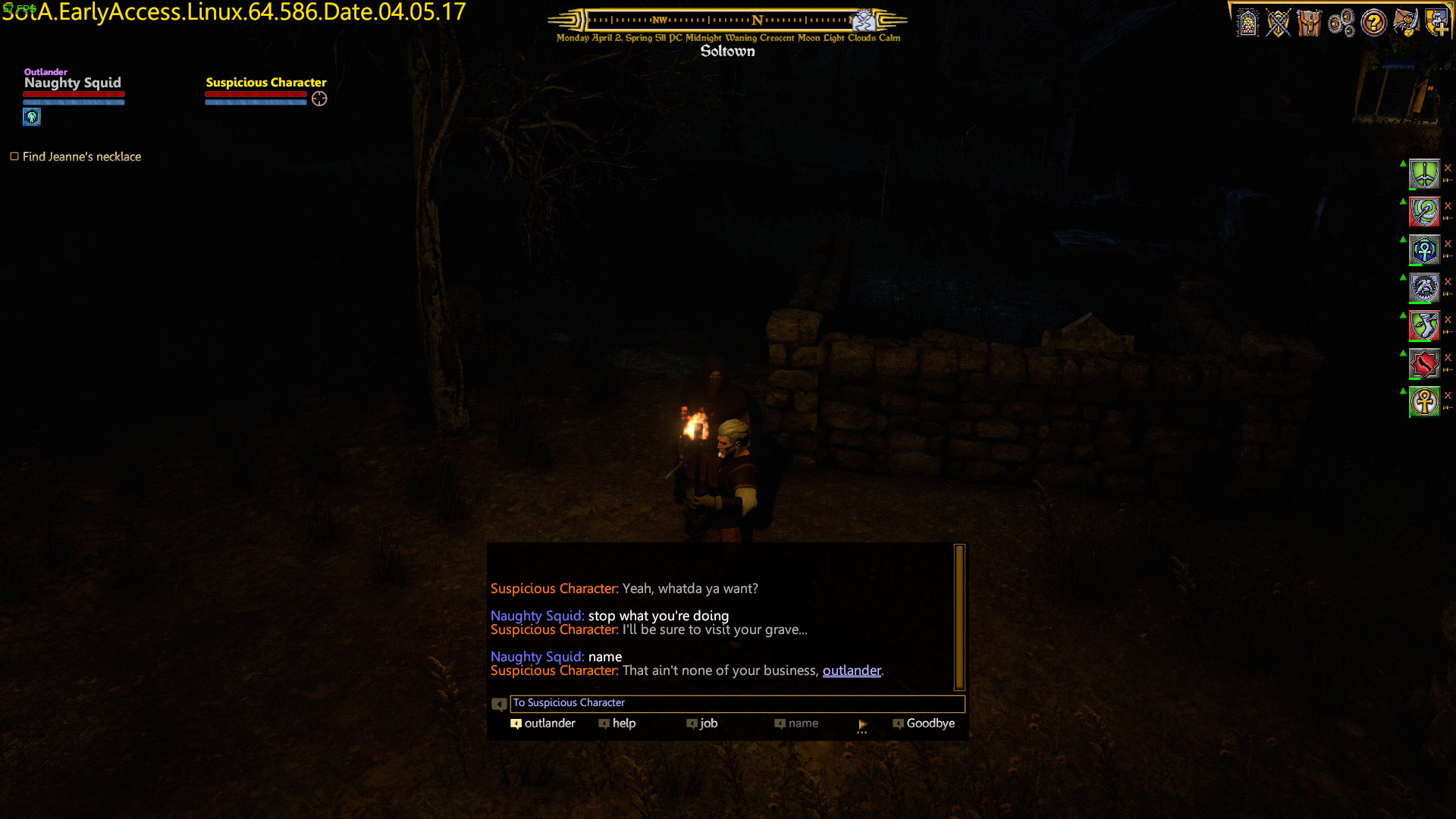 One issue I had previously was the conversation system, of needing to type out manually your replies to NPCs. This has been fixed and you can now simply click certain words to reply to them, this has made it a lot more accessible than it was previously. That's been there for a while now, but it has been a year+ since I last played it. You also have the options listed to click below the chat box, to make it easier again. In the chat box, they now use different colours between conversational chat and system functions, like chat being white, and it telling you about accessing your journal with J being in a brownish colour. The chat and interactions system on a whole has been vastly improved and it's actually really nicely done now.
The initial start of the game has also unsurprisingly come a long way too. Originally it dropped you into some sort of destroyed village, but now you start off with actually setting up your character in a special starting area. This starting area guides you along a few of the basics like movement and how to use the conversation system. Once ready, you speak to an Oracle who asks you a few questions and you're given a character type as an outcome, but of course, you can choose to go a different path if you so desire. I chose to be a bowman, since I love my bow and arrow in any RPG and it also happened to be the easiest starting path.
Quests in Shroud take on a very different form to other RPGs where it's not obvious right away what you should be doing. You take on quests from conversations, asking anyone and everyone if they need any help. Some obviously don't but some will give you a whole new quest-line to play through. It gives it a very unique feel not found in many RPGs available today, to make you do a little more real exploration yourself with less hand-holding. You don't just get quests from chatting, you can also earn emotes from talking to various people, like a backflip for example.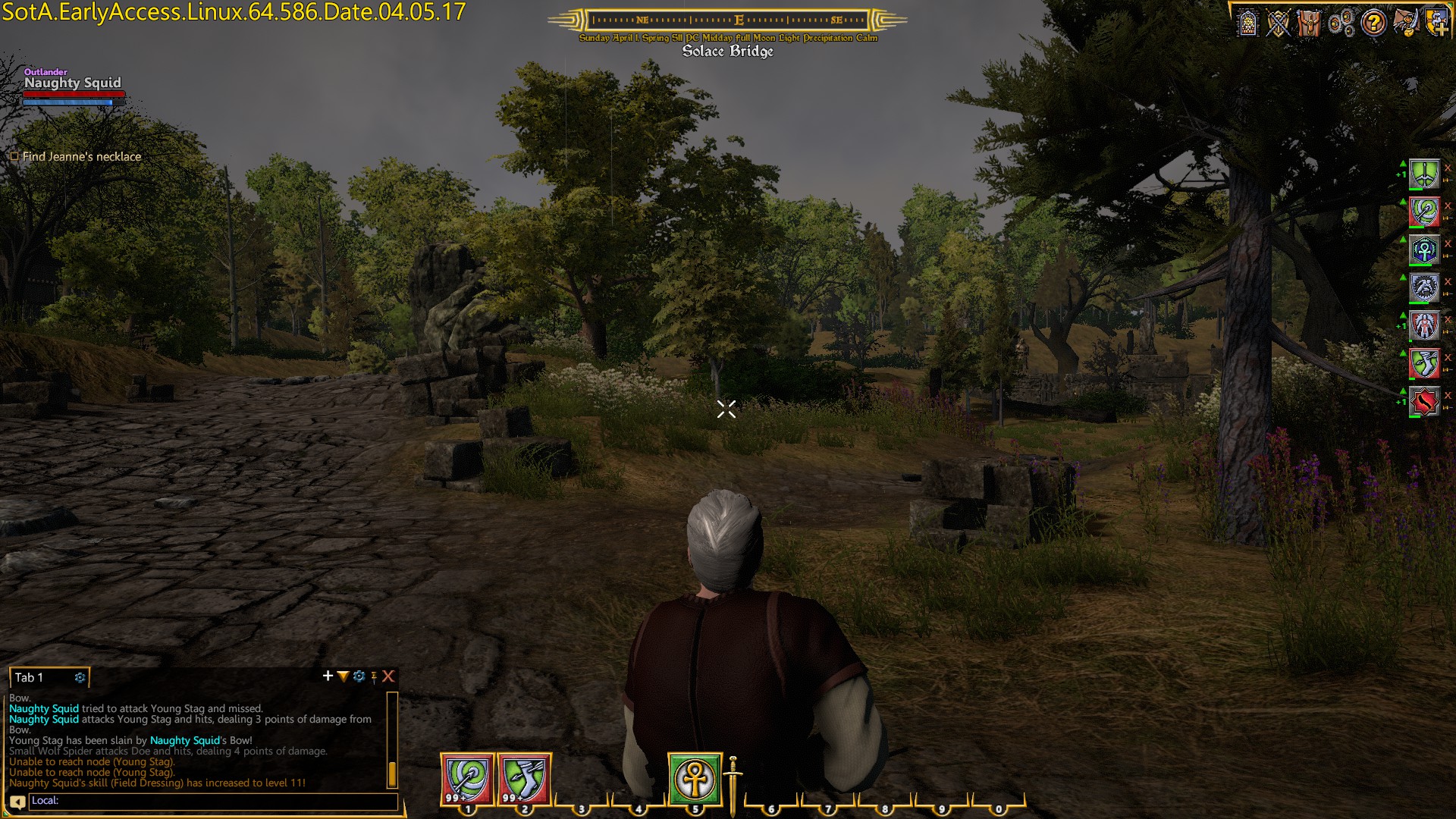 They do still need to work some more on the starting experience, as I quickly got lost. Part of this is the map items you get have markers on them, are written in Runic text. I get that games want immersion, but forcing Runic text on people is only going to cause issues. It does, as there's many posts complaining about it. I had no idea where anything was or what anything is when looking at map items due to this. I imagine though, the more I walk around the more I will discover as I become familiar with the surroundings. That leads me to one thing: the community. I've only spoken to one other player online and they were surprisingly polite and helpful in directing me. I do suggest checking out the
online map
though, as it helped remove a little frustration for me.
Travel in the game is done on an Overworld map, where you literally walk across this big map and enter locations if you so choose. You can see other players near you walking across the map if you're playing it online too! I like this, as it gives you a better feeling about the grand scale of the game and it does look pretty decent.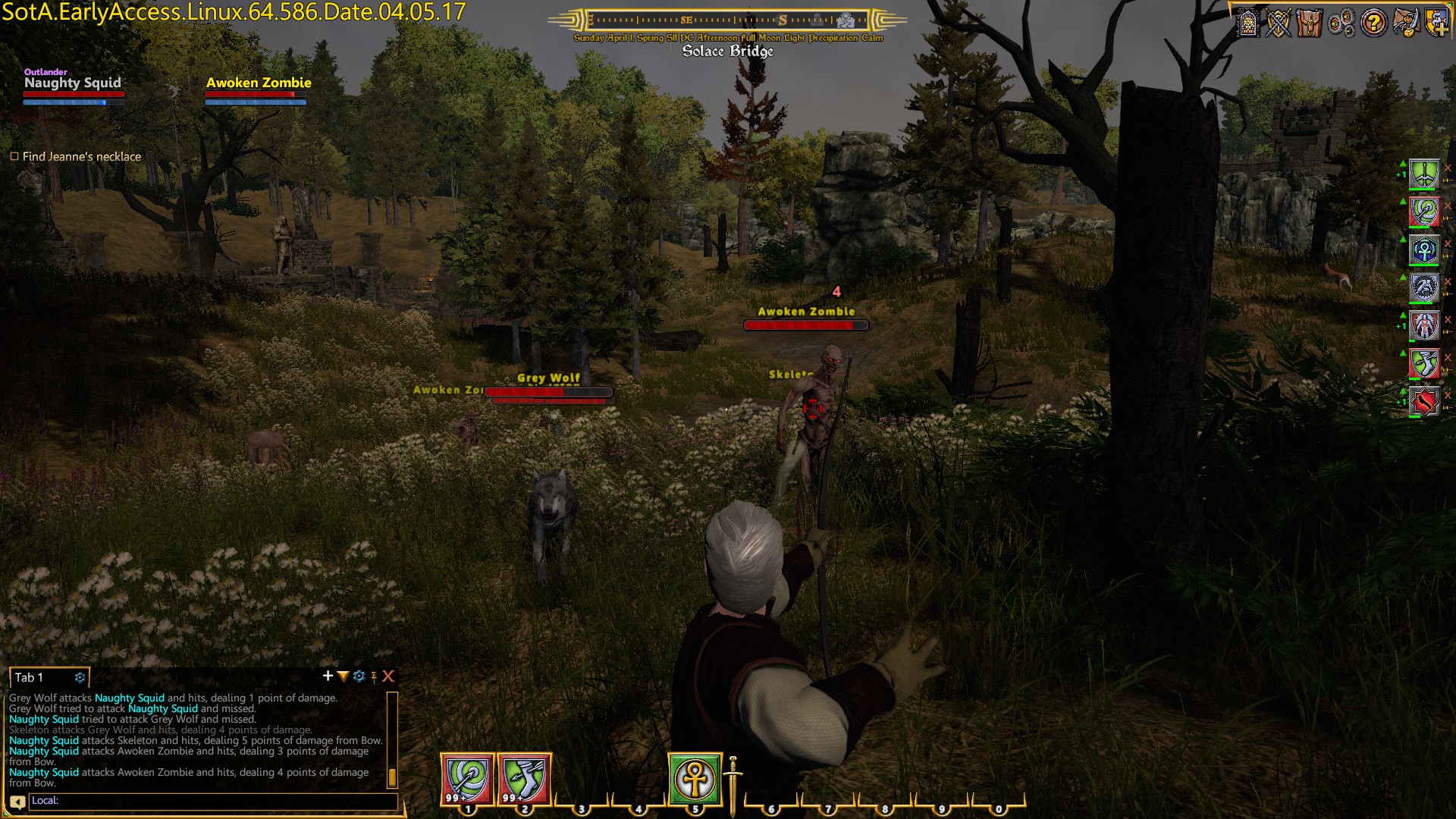 Combat feels very much like you find in World of Warcraft. You have a hotbar of abilities, with it all played out in real time. What I like is that your abilities level up the more you use them (like, say, Skyrim). As a bowman, simply firing off arrows constantly was levelling up my basic bow abilities, for example. My short time in the game ended when three spiders surrounded me and stuck me in place with their web, then a wolf came along and a bunch of skeletons were also approaching. The combat is brutal and actually damn fun.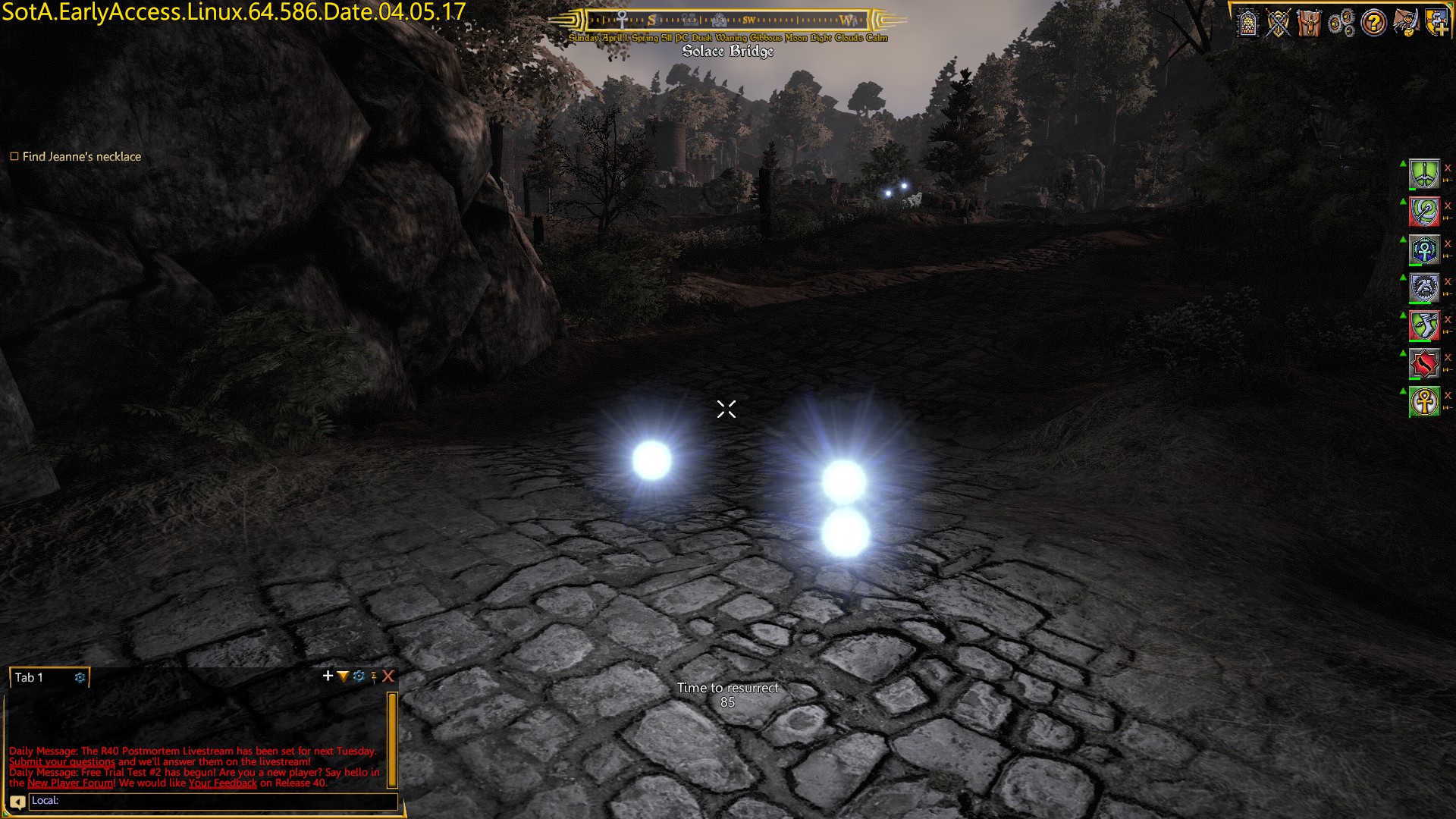 Death comes in the form of becoming a ghost, you cannot really do anything but wait around until the (rather long) respawn timer finishes counting down. I personally find it to be too long, but I'm sure it's in a long line of adjustments to be made before the final release.
Performance seems as bad as ever though, on my 980ti on Very High settings it really crawled in places. Hopefully they will continue to update their Unity version to take on recent performance optimizations (and perhaps Vulkan as well), as well as do more optimization themselves.
Issues
- It suffers the usual Unity issues with multiple monitors: It seems to select a resolution of combined monitors, although it actually seems like it correctly display at 1920x1080 instead. It might just be a UI bug in the settings page.
- The main map feature you get by pressing the hotkey 'M' is not currently supported on Linux.
Overall, performance issues aside, the developers are crafting a reasonably impressive experience that RPG fans might want to take a look at on Linux. I wouldn't recommend it for the impatient though for sure, it will take quite some time to learn. If you want an easy to understand MMO take a look at Albion Online, but if you want a very in-depth RPG that offer single-player than Shroud of the Avatar is a definite contender on Linux.