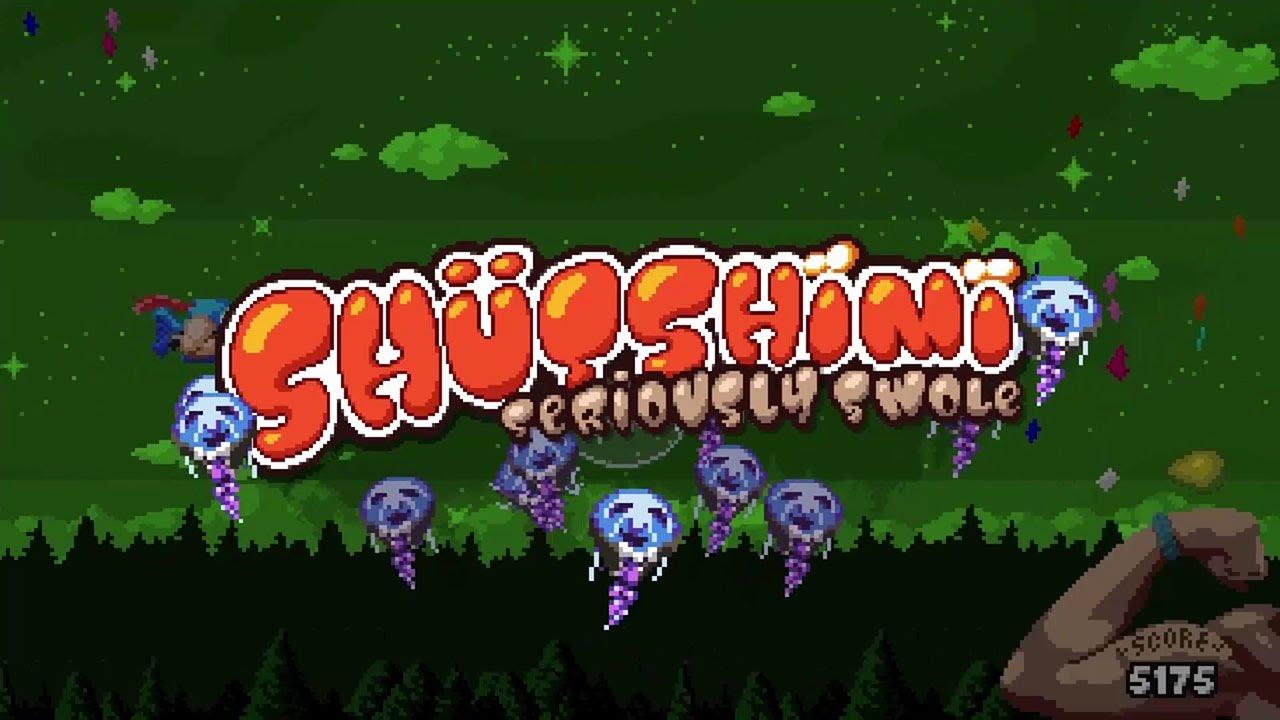 The description of Shutshimi was too hilarious to pass up, so I decided to take a look at this recent Linux game release.
Disclosure: I purchased it myself.
About the game
(Official)
Shutshimi is a randomized shoot'em up about a muscle-bound fish with memory problems defending the seven seas.
Armed with your trusty bullet-morphing shotgun, defeat or navigate through waves of enemies and collect powerups as you battle your way through each of the game's bosses. But there's a catch (there's always a catch): you've been cursed with an incredibly short attention span. Combat waves and upgrade cycles only last 10 seconds a piece, so you'd better act fast!
Some thoughts
I'm just not sure what to say about this game, in all honesty it's probably the weirdest game I've ever played.
It's a pretty standard shoot'em up, but you play as a fish in very short rounds with a different modifier every round that you only get a few seconds to pick. It's really quite odd, but for some reason I still quite like it. The different modifiers can be quite hilarious, as at one point I was in a tiny fish bowl, another I was gifted extremely slow bullets and it made it a bit tricky.
It's an amusing game, but like the fish, my attention span for it isn't very long. It would have been better if the rounds lasted a bit longer, as you really don't get much of a feel for the game even after playing it for a while.
At another point in the game all my enemies had been replaced by floating buttocks, I've no idea what's going on, and it's still hilarious.
Final thoughts
: Overall it would be a very amusing short party game for Steam Machines since you can have four players, but other than that it's just not keeping my attention. I didn't play it for very long, but you really don't need to. Each round lasts but a few seconds, so I got all I needed to know about the game after more than a few rounds. It's a case where the trailer is pretty much all the game is.
Find
Shutshimi on Steam
.
Some you may have missed, popular articles from the last month: