The first of three sets of puzzles for
Sigils of Elohim
was released for Linux on Steam as part of the promotional campaign leading up to their next bigger title, The Talos Principle. Playing it unlocks reward codes that can be used to unlock content in the upcoming game.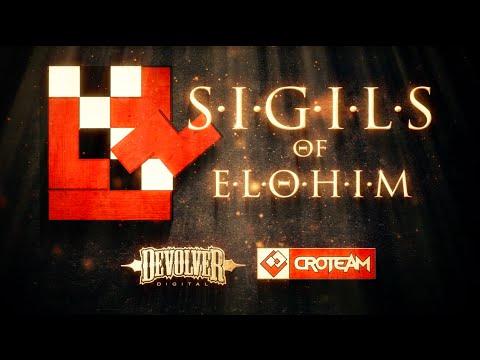 The developer Croteam is known for their shooter series Serious Sam, so this is something of a surprising release from them. The Talos Principle is however described as a philosophical first-person puzzle game, so this is perhaps an attempt to wean their fans off gun shooting and onto puzzle solving.
Unlike their latest games Sigils of Elohim does not use their in-house Serious Engine 3, but rather utilizes Unity3D and is also available for Android and iPhone.
Official About
Sigils of Elohim is a free mini-game prelude to Croteam's upcoming first-person puzzler The Talos Principle that challenges players to solve dozens of formidable sigil puzzles under the watchful eye of Elohim. Subjects are tasked with deciphering a series of puzzle sets by rotating and placing the sigil shapes within the board in an effort to unlock helpful items and relics within The Talos Principle.
Features
Unravel the secrets of Elohim by completing nearly a hundred sigil puzzles as Sigils of Elohim is updated with new puzzle sets leading up to the launch of The Talos Principle.
Acquire items and relics in Sigils of Elohim on PC, Mac, and Linux that transfer over to The Talos Principle on PlayStation 4, PC, Mac, Linux and Android.
Some you may have missed, popular articles from the last month: