The indie singleplayer FPS 'Ravenfield' [Steam] has a new release out, which adds in custom weapon support, with an overhaul to the loadout UI.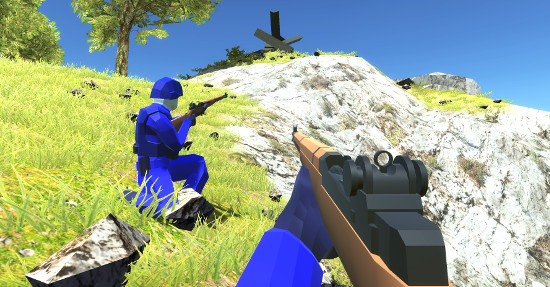 There's already tons of weapons available on the Steam Workshop, so this is a pretty awesome update. On top of that, they've add in a new official weapon, the M1 Garret (inspired by the classic Garand) rifle. This new rifle even has that satisfying ping sound when you empty the clip.
Naturally, I went looking to see what people have made and to my surprise the M41A Pulse Rifle from the Aliens film is in the workshop. Love it, even sounds just like it.
I do love where they're going with it, making it more and more customizable as each update comes in. Same complaint as always though—I want online play. There's only so much fun you can have with bots and it really would be hilarious to play online.
Some you may have missed, popular articles from the last month: