I had the chance to play through SiNKR ahead of its release today. This minimalist game has a lot more going for it than might first meet the eye.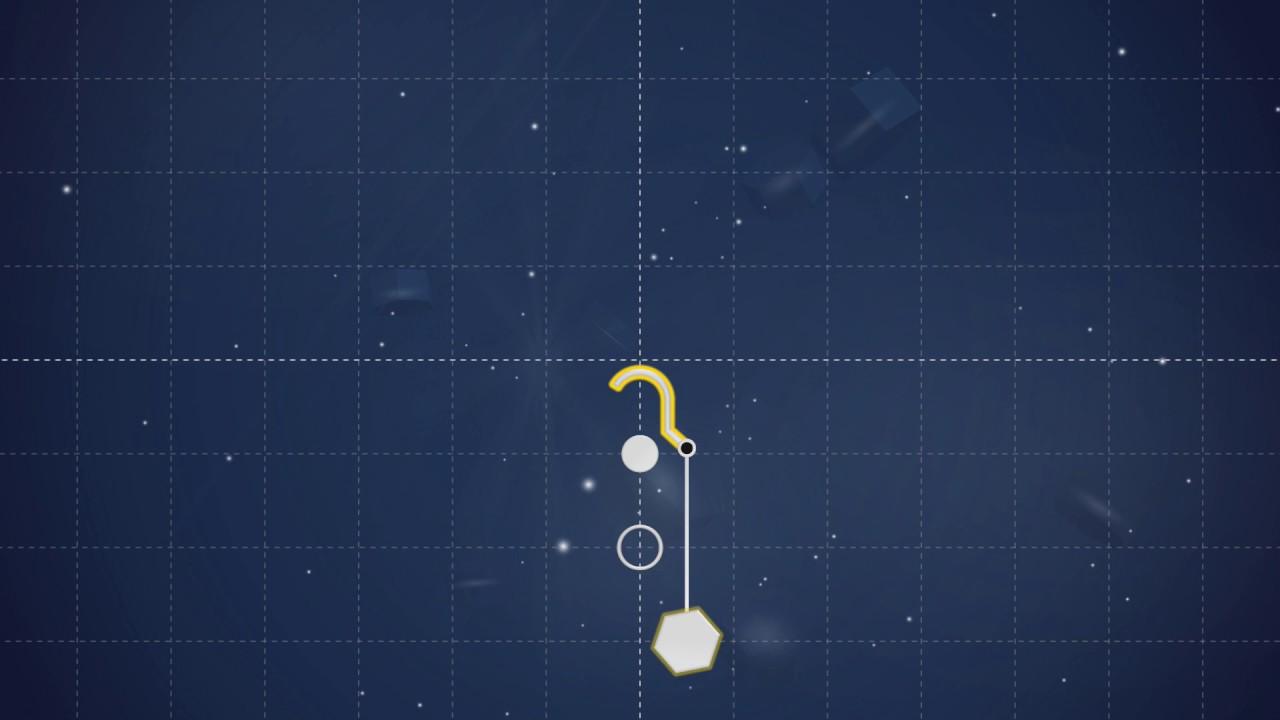 Note: Key provided by developer
SiNKR is rather straightforward in its premise: guide the various pucks on each level to holes and sink them. You do this by clicking on the various pulleys and mechanisms that may appear on any given stage, figuring out what to move and when in order to clear all the pucks away. It's presented in a simple 2d plane, complete with dotted lines like out of a graph. It's not very much in the way of looks, but it works well in conveying all the information the player needs.
One of the game's biggest strengths is the manner it presents puzzles and new mechanisms. You start with a simply pulley that drags the puck into place. The game likes to hold your hand, for the most part, and presents new elements gradually. It makes sure you understand what each thing does by virtually isolating it as a variable the first time you see it, letting the player get a feel for how it'll be used in later iterations of puzzles. It's the type of game design that goes out of its way to be gentle and avoids overwhelming players entirely. Even towards the end of the game, when I was very much expecting the difficulty to be ratcheted up, the game manages to keep things more or less grounded.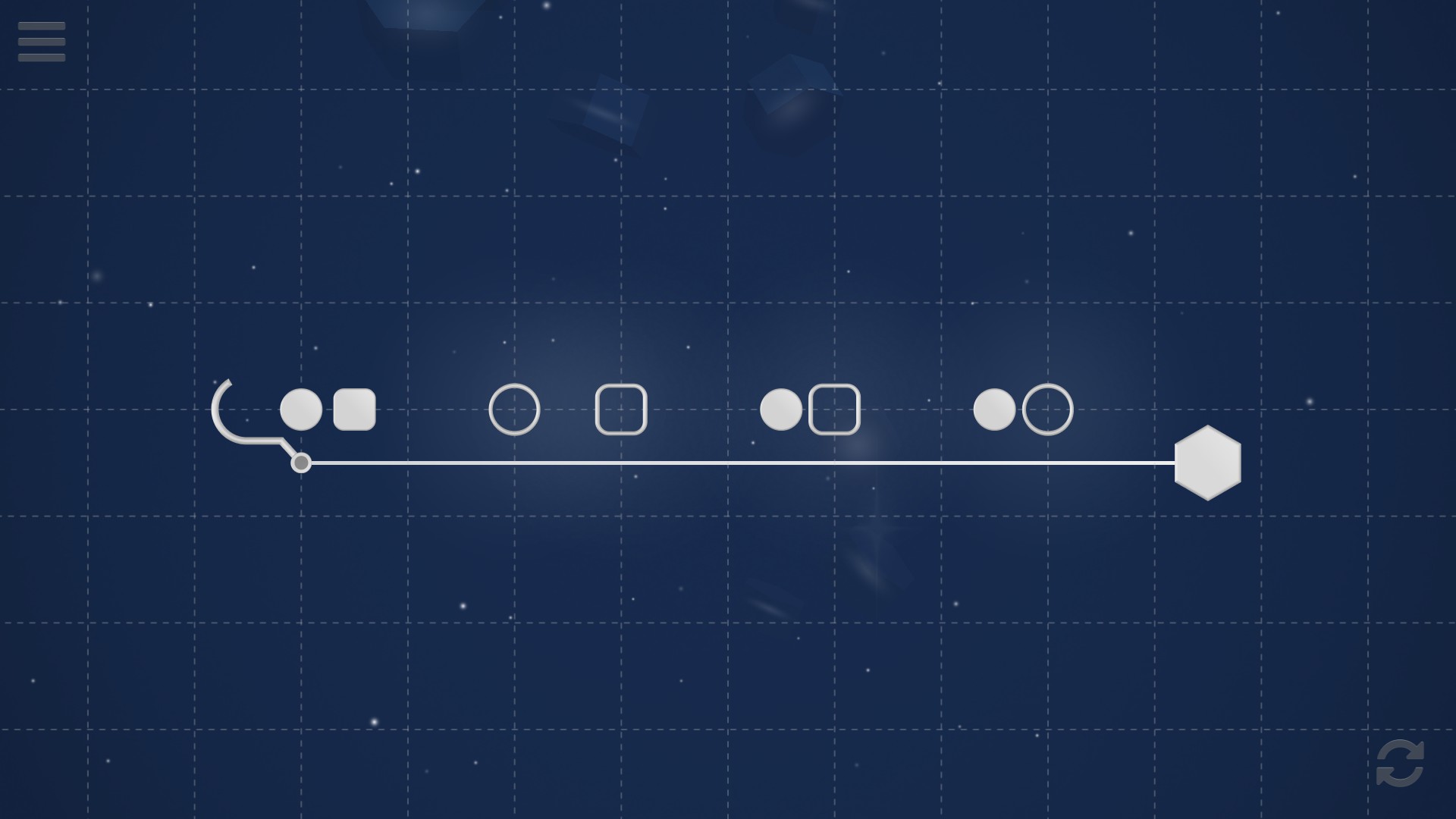 Each puzzle element tends to be somewhat clever and fun. Messing around with hooks, launching blocks you can rotate, different types of pucks and the like is easy to do. There's usually more than one way to solve a stage and you don't have to play perfectly to keep advancing. I don't really consider myself particularly competent at puzzle games so I have to praise the game's design for making those eureka moments where you figure out what to do feel satisfying. Applying the lessons you learn feels natural and there's little in the way of random jumps in difficulty and logic that could throw someone off.
All that said, I think that the game could have stood to push the player a little harder towards the end. Most of the mechanics that are introduced never really come all together for very challenging puzzles. I kept waiting to see levels where every trick I had learned would be there all at once and I'd have to be real careful about my every move. Those levels never really came around. The few levels that did stump me for a while were ultimately straightforward, needing a limited amount of thinking ahead to solve.
Don't get me wrong, this is a perfectly fine design decision and puzzle games don't need to be complicated to be interesting or challenging. The problem is that SiNKR is also somewhat short. It took me slightly less than two hours to complete the 60 levels in the game and I think that a few final very challenging stages would have wrapped up the experience nicely. It's a nice ride but lacks a rewarding climax to the gameplay.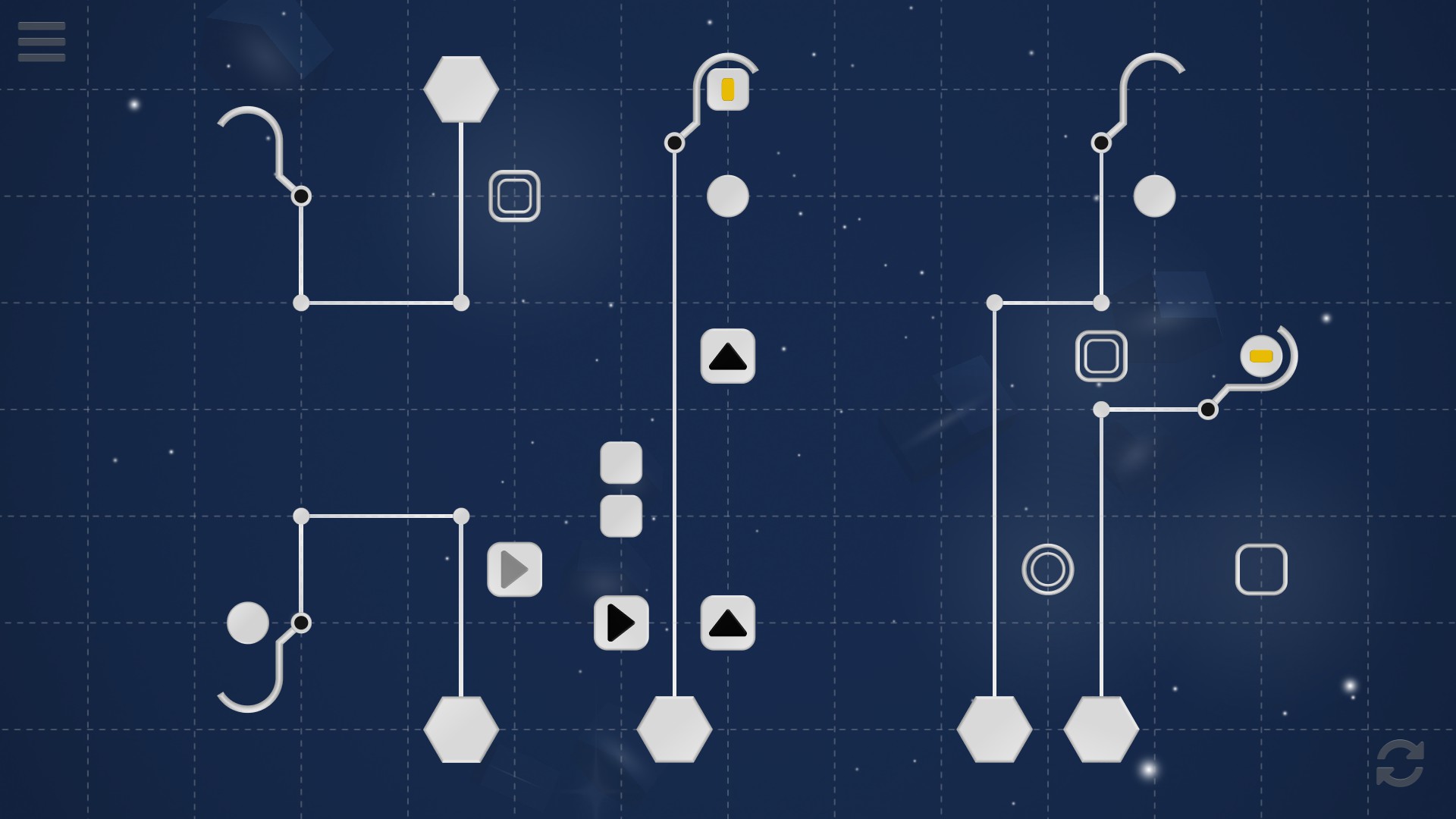 With all of that said, SiNKR was still very pleasant to play. The soundtrack is a soft, relaxing backdrop that works well to get you in the mood for solving puzzles. The audio and visual cues when you interact with mechanisms or pucks are also fitting. I just wish that the training wheels came off earlier and there was a moment where you could mess around with every element you had come across all at once.
Some you may have missed, popular articles from the last month: