It's an exciting time to be a fan of six-degree-of-freedom shooters, Overload has a final Early Access build up before the big full release.
Why is it exciting? Well—the full release will have the full singleplayer and online multiplayer implemented, so it's going to be pretty awesome to finally blow some people up online.
As a reminder, their current plan is to release in full sometime in May/June, with a closed beta that includes the multiplayer part sometime before this, which they've confirmed will be on all platforms.
This latest build adds in Level 7 (Titan Workshop), which is the final singleplayer level they're showing off before the main release. As usual, here's a video of me taking a look at the new level: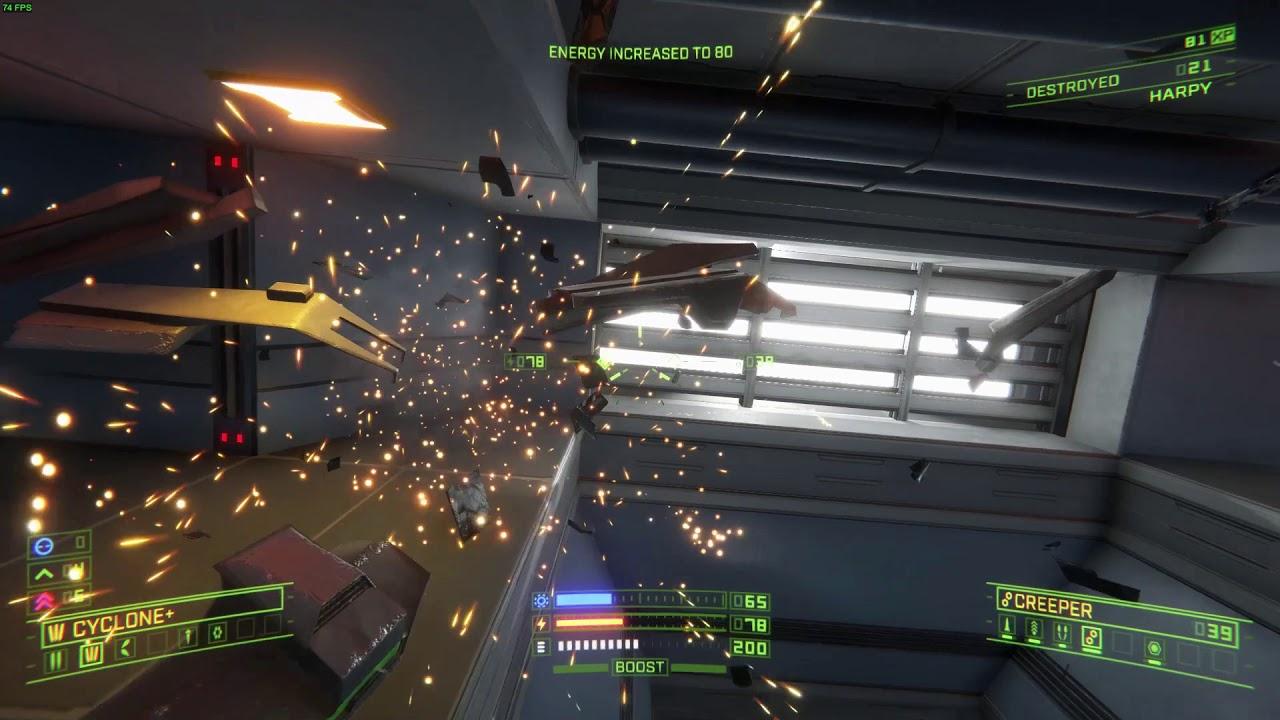 This level, like all others, is really damn nice. Their level design is excellent and the different enemy types are really fun to face off with. The enemy with blades that makes a dash at you in particular is fun, especially in tight corridors.
For those who distro-hop or dual-boot, you will be happy to know they've also now enabled Steam Cloud Sync for pilots, saved games and local high scores. A feature I consider pretty essentially for most games now, nothing worse than losing data as it's only saved locally.
The Challenge Mode leaderboards also now show a little more data, like score, favorite weapon and game time. They're also now sorted by your actual score, not your kill count to make a bit more sense. You also now get a "combo score bonus" for rapid kills in the Challenge Mode.
For those who like to really test yourself, they've added in a "Insane+" difficulty level. I warn you though, prepare to die a lot.
They've also added partial support for German, Spanish, French, and Russian. There's a load of tweaks, balance changes and bug fixes as well, see the release notes.
Find Overload on Steam, highly recommended.
Some you may have missed, popular articles from the last month: