While it has a bit of a grind to it, Sky Force Reloaded [Steam, Official Site] is still an absolutely fantastic shoot 'em up for Linux gamers.
It's essentially a beefed-up version of Sky Force Anniversary, with more of everything. It has different ships to try, new difficulty modes, more upgrades and the list goes on for a while. If you enjoyed Sky Force Anniversary, picking this up should be a no-brainer really.
Disclosure: Key provided by the developer.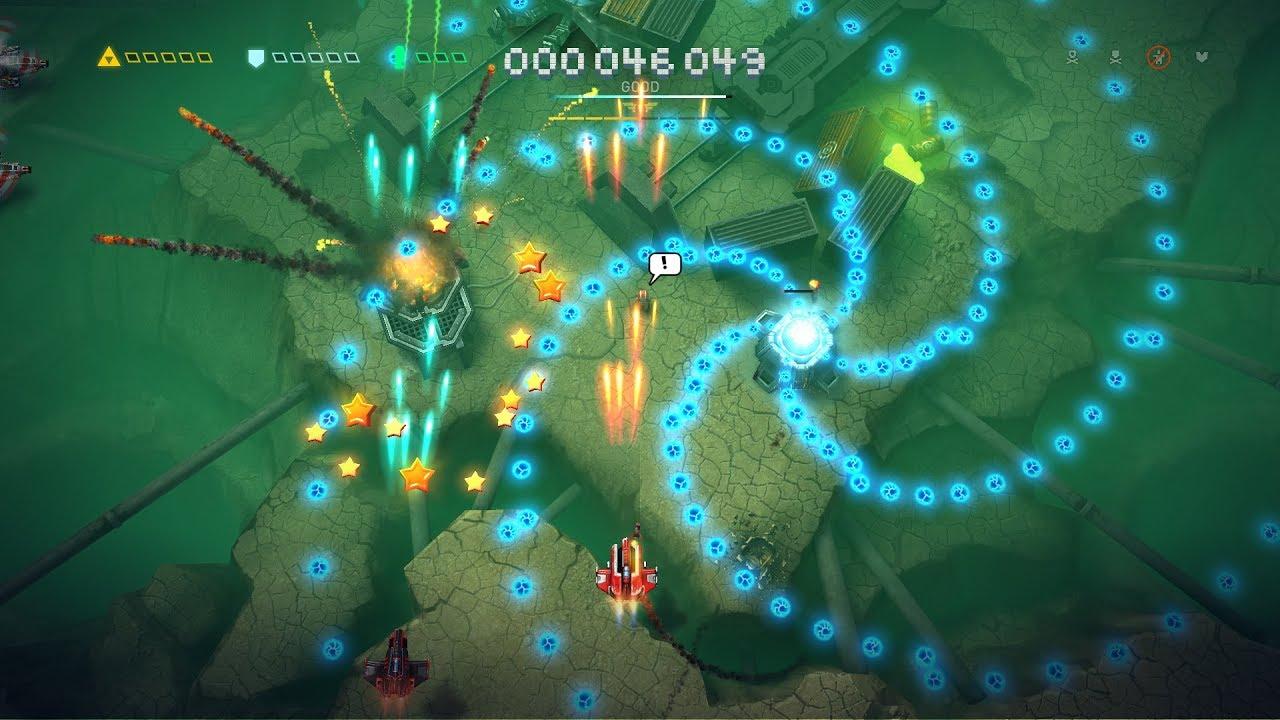 I've been a long time fan of shoot 'em ups like this, since my gaming history involves systems like the Amiga, the Sega Megadrive and many more, there was a lot to choose from back in the day. Sky Force Reloaded feels exactly like a shoot 'em up should, in many ways!
Graphically, the game is absolutely gorgeous. It's vibrant, it has a coherent style to it and it looks like a game that was released in 2017. They haven't gone for some retro-inspired style, it's a game that looks and feels very modern while using the tried and tested screen-scrolling shoot 'em up formula.
What's surprising about this one compared to many others similar, is that not all enemies are just floating around the screen as if the terrain doesn't exist. You will have the flying enemies of course, but you also have ground units that move around the terrain. I will give you an example from the first level, see the unit below kicking up a dust cloud? In other such games, it would probably just be background animations, but it's another unit to blow up: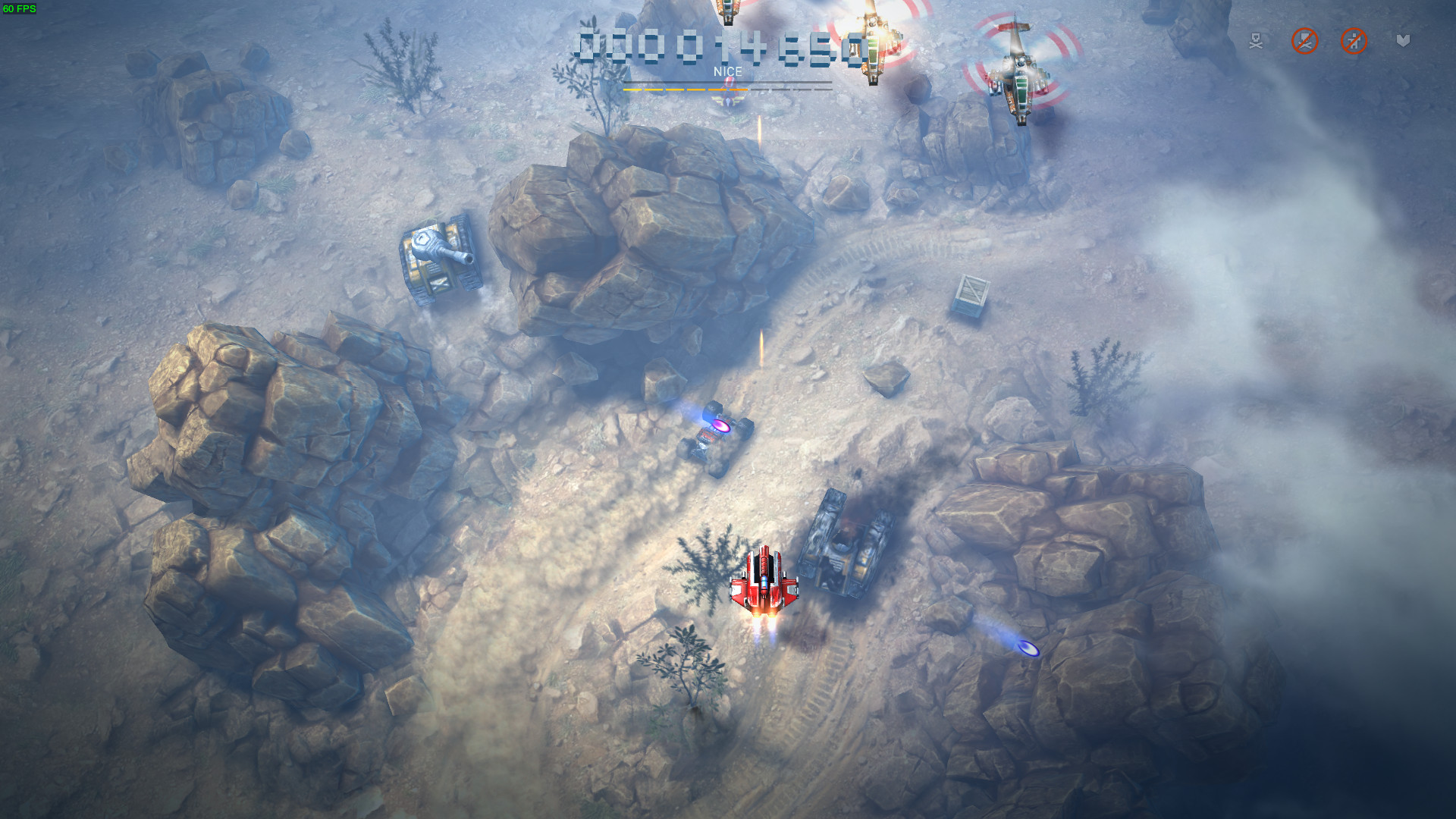 On top of that, the actual style to to the enemies both big and small is visually stunning, especially when you get to blow them up.
Death is not the end in Sky Force Reloaded, far from it. Those stars you've been collecting have a real purpose, as the game features an upgrade system which you can do at any point between missions. You put real sweat into earning them, so thankfully they're rather useful. You can upgrade your main weapon, health, additional weapons, missiles and more.
There is a bit of a grind involved, due to the upgrade mechanic. Some levels are quite difficult, which literally require you to collect stars, die, upgrade and then try again. Thankfully, it doesn't really feel like a grind, since the action is so damn good. Not only that, but each time you have to re-try you're stronger, you've learnt more of their patterns and it doesn't disappoint when you do get further.
The boss battles are fantastic too, they're over the top, they're massive and they sure do throw out a lot of bullets at you. However, they also give out stars like they're going out of fashion. Even if you don't manage to beat a boss on the first 1-2 times, chances are they've enabled you to do another upgrade or two.
If you're after a decent co-op game, this is a pretty good choice too since you can play it alone or team up with a friend locally too.
The only thing that lets it down, is how turning on my Steam Controller after booting it up did not give me gamepad controls, it gave me keyboard controls. To be fair to it, there's a lot of games that fail to do this. I've been spoilt by a number of newer games gracefully switching, but it does work perfectly if you turn it on before you load the game.
You can find the Linux version of Sky Force Reloaded on Steam. I can easily recommend it.