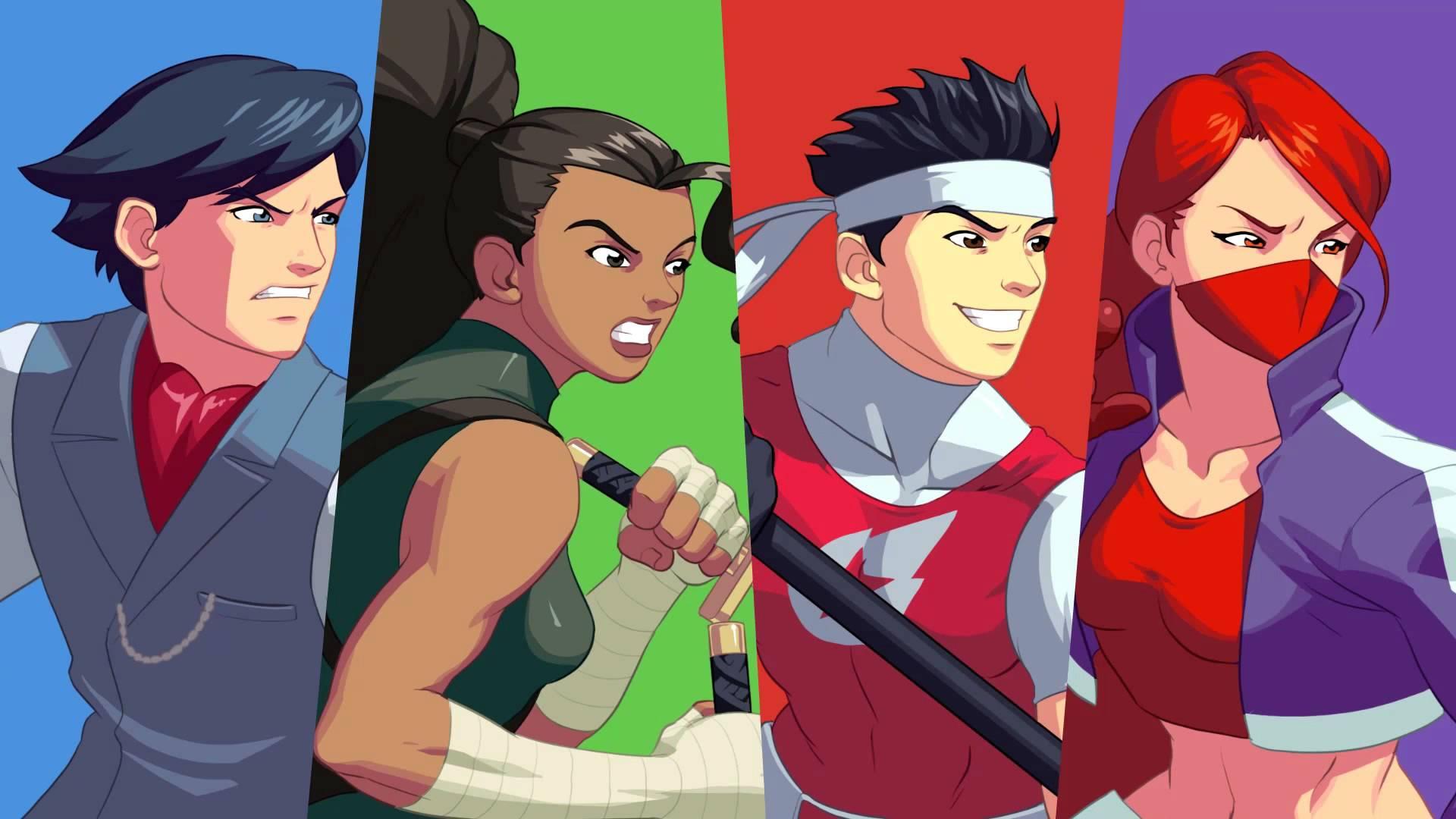 SkyScrappers
is deceptively simple looking, but I've been playing it a bit with the brand new SteamOS & Linux release and I've found it to be a pretty fun little fighting game.
Some thoughts on it
It's a mix between fighting and platform jumping, and it's a pretty damn cool idea I must say. Instead of the arena being on a static stage, you're trying to reach the top of a Skyscraper that seems to be falling apart, and it's not as easy as you might think.
You can defeat opponents the traditional way of beating them to a pulp, or you could reach the top of the Scraper first. I've not yet managed to win by reaching the top, but I have won
quite a bit
every time by smacking down my opponents. One of the interesting mechanics is that if you or an enemy falls off the screen, they will be catapulted upwards at the cost of some of their health, and it can get pretty intense.
This could be a really good tournament game with the local co-op, a good one for SteamOS that's for sure. I tried it out with my Steam Controller and it works really well. I imagine any gamepad will do though, it doesn't have any Steam Controller specific uses.
The only sad part, is that the AI isn't very good. I've been playing it on the hardest difficulty and found that to be quite easy. Part of the problem is when there's three others fighting, a lot of their attacks are focused on each other and not you. So it's quite easy to make them repeatedly fall off the map and lose some health. If the AI could be made smarter, then it would be much more enjoyable.
One issue I did come across, was one time I couldn't progress to round two doing a multiplayer match with three AI players, which I have reported to the developer.
Some you may have missed, popular articles from the last month: