If you're in the mood to slow down a bit with a puzzle game, perhaps Slide!! [Steam, Official Site] from Red Chain Games Ltd. might help.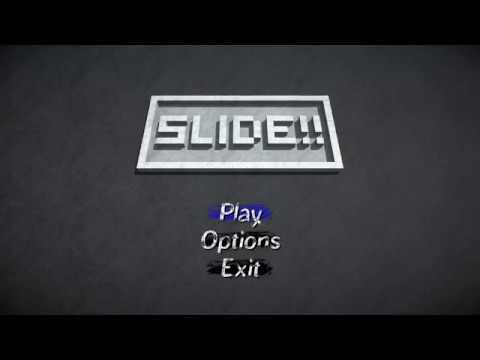 I will be completely honest, it very much feels like a mobile game, which isn't surprising since it is.
You click a block, then move the mouse in a direction and it will begin to slide, it won't stop until it hits something. To beat a level, you need to insert each coloured block onto the corresponding coloured tile on the floor.
You will often be moving more than one block in quick succession, as they can bounce off each other. Not only that, but if done in the right place one block can stop another. So it is simple on the surface, but there's a few features of the blocks that will make you stop and think on how to beat each level.
About the game:
Slide!! is a puzzle game. All you have to do is slide each block (or "Slider") on to the appropriate goal square. However, once you start a Slider moving, it will not stop unless it hits something (either a wall or another Slider). The game comprises 10 Tutorial levels that teach you how to play, then there are 25 Easy, 25 Medium, 25 Hard and 15 Bonus levels. In order to unlock levels you must earn stars. You earn one star for solving the puzzle, a second star for solving within a certain time limit, and a third star for doing so in the target number of moves (or fewer). Even if you earn three stars on all levels, you can re-play to try and beat your personal best. The question is: what happens if you 3-star all levels?
It's not bad, a bit too simple for my tastes. I didn't find it particularly engaging, or interesting enough to warrant spending a lot of time with it. Considering just how many different types of fantastic puzzle games we have, it's not doing enough to make a mark.
You can find Slide!! on Steam for £2.09.
Some you may have missed, popular articles from the last month: