Slime Rancher
is probably one of the cutest games I've played in recent memory, I adore those little slimes. The developer has just released The Indigo Quarry Update, and it's big.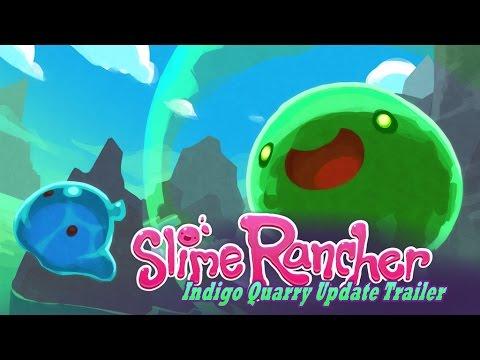 It includes a big new area, new slimes, visual improvements, a new game mode, tons of fixes and more.
QuoteA new, explorable zone has been added: the Indigo Quarry. The Indigo Quarry is a winding network of caves and cliffs, striated with deep purple hues from the rare minerals found within it. It was once the site of a mining project but went bust after the discovery that the rare ores it produces quickly break down in atmospheres other than that of the Far, Far Range.

The quarry increases the range's explorable space by about 50%. Future updates will expand it some and connect it to future areas in order to create a more cohesive world.
That's a pretty big increase in space to explore, can't wait to take a look around.
See the
full changelog here
.
For a laugh,
check out my previous article
where my entire Slime collection was eaten by a bunch of gross things.