Minecraft's rather large 'Update Aquatic' content update came out recently and it came with their fancy new launcher, getting it on Linux and keeping it up to date is now a snap.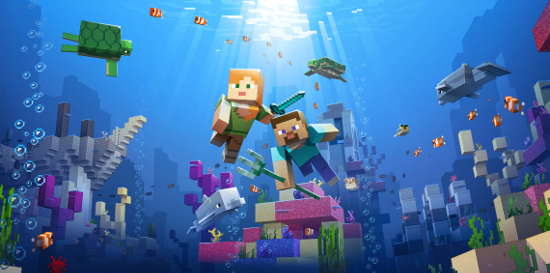 To be clear, I'm talking about the Snap packaging format that comes built into Ubuntu, Solus and more. If you don't have Snap package support, installing it is easy and it gives you easy access to quite a lot of games and applications across different distributions and all kept up to date for you.
Minecraft has been available as a Snap for a while, but it was using the now outdated and ugly old launcher, which wasn't a great user experience. As of today, it was updated to give you the new and improved experience.
You can grab it from the Snapcraft store or if your distribution supports it, like Ubuntu, it can be found by just searching for "Minecraft" in the Software Centre.
If you already have it installed, you can wait for it to update automatically or quickly do it yourself like so in terminal:
snap refresh minecraft
Naturally, you can download Minecraft direct from the official site as well, but for me personally I do prefer the experience of just hitting install and having it all done there and then.
Also, it seems Mojang have already fixed the minor text distortion issue I reported to them recently—great!
Some you may have missed, popular articles from the last month: