Following a successful crowdfunding campaign, the first episode of the point and click adventure game, SnarfQuest Tales [
Official Site
] has gone gold and has been available for some time.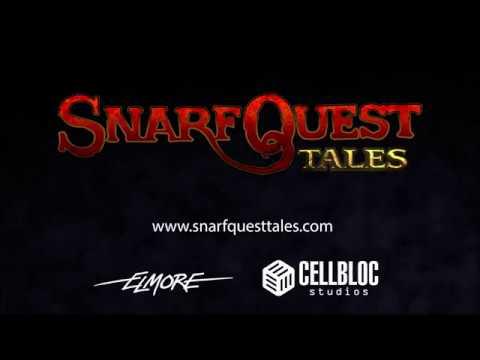 For those of us who grew up poring over tabletop RPG books and relishing the cool artwork, the name Larry Elmore should be familiar. He illustrated many things for the earlier editions of Dungeons and Dragons and the Dragonlance universe. He created a humorous comic in the 1980s playing to all these fantasy tropes called SnarfQuest, which has now been adapted to an episodic adventure. In this game you take control of Snarf, a zeetvah, looking to make a name for himself and acquire enough riches to be made into the next leader of his village.
I had a chance to play through the brief demo. You're presented with a few simple interactions in your family home before you go out and adventure. There you must solve a few basic puzzles of different types and interact with your family, showing off both core mechanics of the point and click genre. I found some of the dialog to be mildly charming but the puzzle solving a little too basic and uninteresting. It's not a particularly pretty game either, but the background art and assets looked interesting in places at least. Granted, it's likely to be the very first area of the game but it doesn't exactly make a lasting impression.
The rest of the episodes should follow in due course, but it's not very clear when they'll be released. All of their development news seems to be found on their
Kickstarter page
.
SnarfQuest Tales is available on
Steam
. You can grab the demo on the
official site
.
Some you may have missed, popular articles from the last month: