Solar Shifter EX is a game that excited me by how lovely it looks, but sadly the gameplay just isn't up to scratch.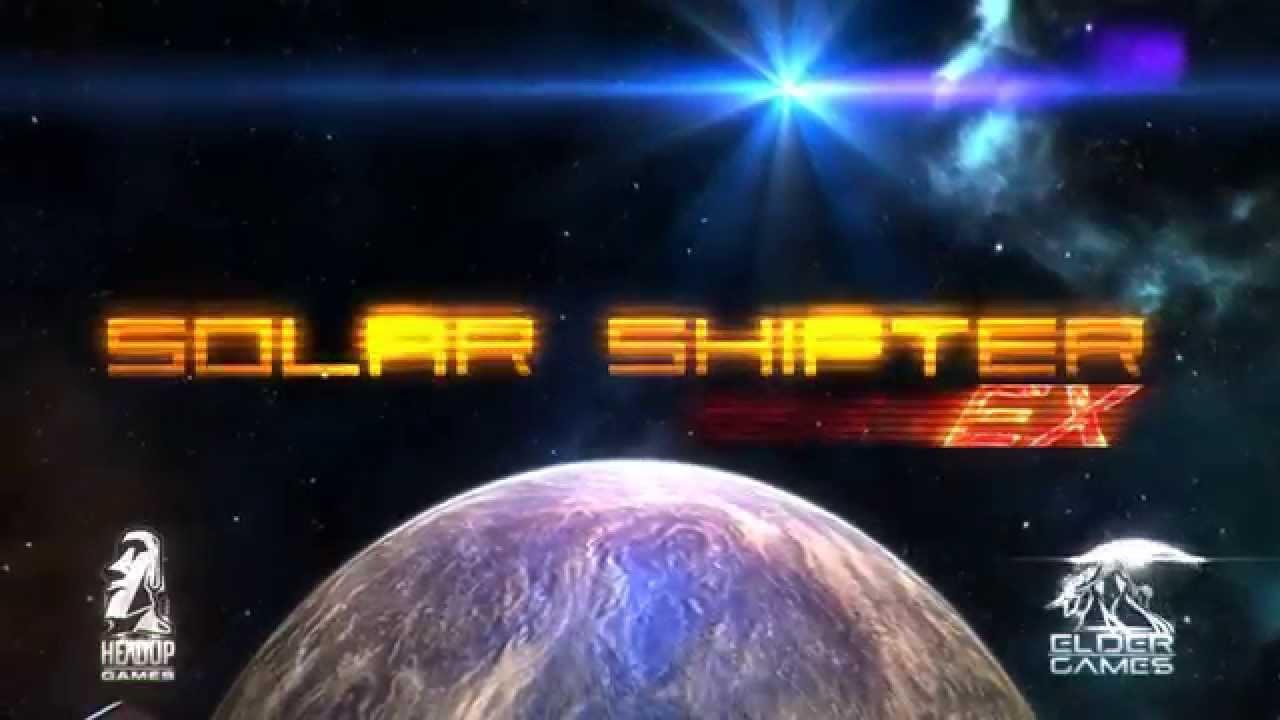 It's not completely terrible, and it does have a few merits like the style and even voice acting, but the gameplay becomes a nuisance.
Disclosure: Key provided to us from their PR folk.
About the game
(Official)
Warp into action with Solar Shifter EX. Man your ship and dive into fierce combat situations in space and over beautiful and distant planet surfaces. Solar Shifter EX is a sci-fi shoot 'em up with the unique ability to 'shift'.
Your only weapon is your ship: The Phase Shifter has been outfitted with a one-of-a-kind jump drive that lets you warp out of tough situations at will, a technique which will challenge you of to your limits when surviving the masses of enemies coming at you from all sides in this true bullet hell.
In good old shmup fashion you will face uncountable formations of enemies that'll try to stop you. Be clever and use the Phase Shifter's jump drive to your advantage or you will get shot.
My thoughts
It is quite a pretty game, with over the top explosions that end up filling half of the screen with beautiful destruction. The ships all look pretty good too, and I do like the style of the ship you control that's for sure.
The game does have quite a few issues I take with it though...
You are locked into a small movement square on the screen, so rather than being able to move across the entire screen you get locked into square that restricts your ship's movements with invisible walls. I don't know why they did this, and it doesn't really seem to make much sense other than making it more difficult for you.
The movement system annoys me quite a bit, as your ship rotates by itself and you cannot control it. This does make certain parts difficult, and it's just weird to have your ship at an uncontrolled angle. The first boss fight comes to mind when it's swinging about all over the place, and you can only look straight ahead.
It also gives the impression that it's challenging, but once you know exactly where the enemies will be and where they will fire, it actually gets easy pretty quickly. This is not just a problem because you know where they are, but they have zero AI. All enemies follow a set path, and I don't think any actually try to fire at you. All enemies fire in their set paths and directions as scripted, which is another big let down for such a game.
It becomes a little boring when you're able to stay in the exact same spot for entire waves of enemies, and destroy them all without getting a single hit. If you're able to stay in the same spot doing that in a "bullet hell" shooter then to me the very basics of it are very flawed.
Mission also rather abruptly end, there's no fading out, it just ends and cuts to the (rather good looking) scene of you flying into a hanger.
I do like that the game switches things up story wise, and you end up on the other side controlling an Alien ship, but It felt like that section was slightly bugged, as every single ship that dies drops health for you. In previous sections getting a health drop was rare, and it made it incredibly easy. Apparently this is intentional and the alien ship levels are just supposed to be seen as bonus level for the story. I felt the alien ship levels were a bit pointless, as you get barely any story anyway as it is.
Final thoughts
: It's okay, probably a good time killer, but it's been done a lot better before many times. The movement issues for me are the killer, as is the enemy having zero AI, so personally I won't be playing it again.
Find
Solar Shifter EX on Steam
.
Some you may have missed, popular articles from the last month: