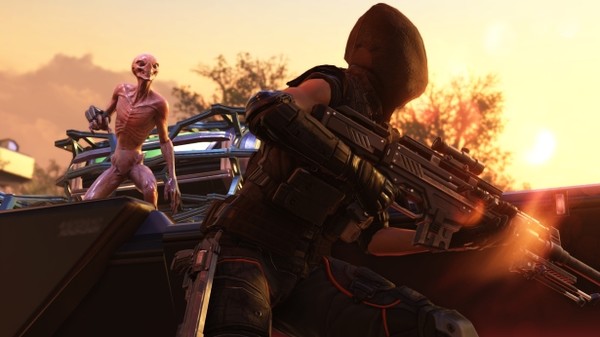 I love
XCOM 2
, it's probably my favourite strategy game right now. The problem is, it's still a bit of a buggy mess, a lovable mess mind you.
I've played
47
49 hours of the game, and I do feel like certain aspects of it are lacking. I will keep searching for you, but here's some quick picks. There's thousands of modifications available for XCOM 2, so even these took a while of sifting through junk.
These have all been tested as working properly on Linux, and they work together without conflicts.
1)
After Action - Days Wounded
It's really simple, it just adds a counter to show how long your soldiers are wounded for after a mission. It's in the vanilla game apparently, but does the wrong call, so it's essentially fixing a bug.
2)
Quick soldier info
It puts icons at the top of the screen of all the units you control, along with their HP/Armour, status effects and action points remaining.
3)
Show More Buff Details
Want to know how long you're poisoned for? Now you can.
4)
Title Menu Continue Button
Why is this not in the Vanilla game? Exactly what the name suggests, continue your last save without loading up the list of saves.
They don't really change the gameplay, so it doesn't change the actual balance of the game which is why I like them. They don't really give you any extras, just add a little to the UI.
It's a basic list, but enough to get you starter if you have been worried about testing any out.
Share with me your favourite useful XCOM 2 mods!
I plan to try out some bigger mods soon too, let me know if you're interested to see my thoughts on some of them.
Some you may have missed, popular articles from the last month: