AereA [
Steam
,
Official Site
] is a new musical action RPG that recently released for Linux, the developer kindly provided me with a key so here's what I think.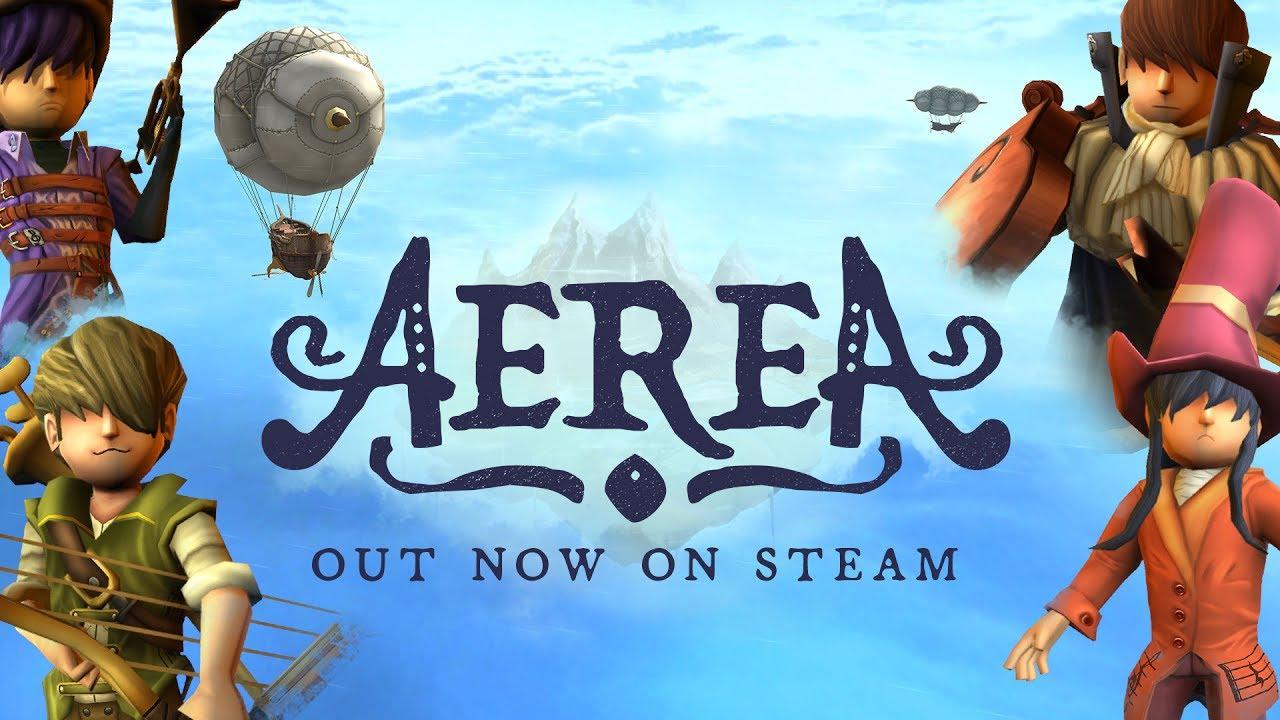 AereA is an action RPG with heavy musical influences. Your weapons make music, you're a disciple of the Great Maestro Guido and your home base is a great big musical hall. You play as one of four characters, which can be played with up to four people in local co-op.
Graphically, AereA certainly looks good. The cartoon-like charm instantly draws you in with bright and colourful visuals. Sadly, that's one of maybe
three
things I liked about AereA. The rest of the game just feels like a mess, with nothing really working all that well.
The game has an annoyingly slow start, with you doing a bit of pointless back and forth between two locations. It made the initial starting sequence of the game painfully slow. It's also a little confusing, since it tells you literally nothing about the controls, the characters, the world you're in or anything. There's simply no introduction to the game, which doesn't help me feel invested in it. You do eventually get introduced to different locations and what to do, but the whole start of the game feels rushed and unfocused.
The first quest you do is basically the tutorial, and while it's not terrible, one of the prompts didn't line up with what I was doing. It was explaining to me about finding a lever, when that was the previous room. A lot of the help prompts that came up are supposed to have a picture accompanying them in a box on the right, so you know exactly what it's referencing. Sometimes it has them, often it doesn't and just shows a blank area next to the text.
Each time you want to go to an area, the map seems to bounce back to the very first area, making you scroll through each of them every time to pick the current location you want. To continue with the pointless back and forth, each time you go to an area, you're sent onto an airship. The only thing you do here is walk forward onto a teleporter (or go back to the Hall), you then get another loading screen before getting to the area you want. It's absolutely
pointless
padding.
Combat feels slow and unwieldy which did not give me a good experience. All the characters feel sluggish and annoying and their weapons are a nuisance too. The bowman for example: the bow makes a tune every single time you fire it which really got on my nerves very quickly, especially since there's only two different tunes it makes. Enemies spawn out of thin air, often right next to you or on top of you. You can find teleporters to access new areas but, before the screen is loaded you might already be getting attacked by something that spawned right next to you.
The design seems stupid at times too. Arrive in an area with two locked doors, enemies spawn and you have to kill them to unlock one door. Then you go into this tiny area just to pull a lever to open the other door. Utterly pointless, see below: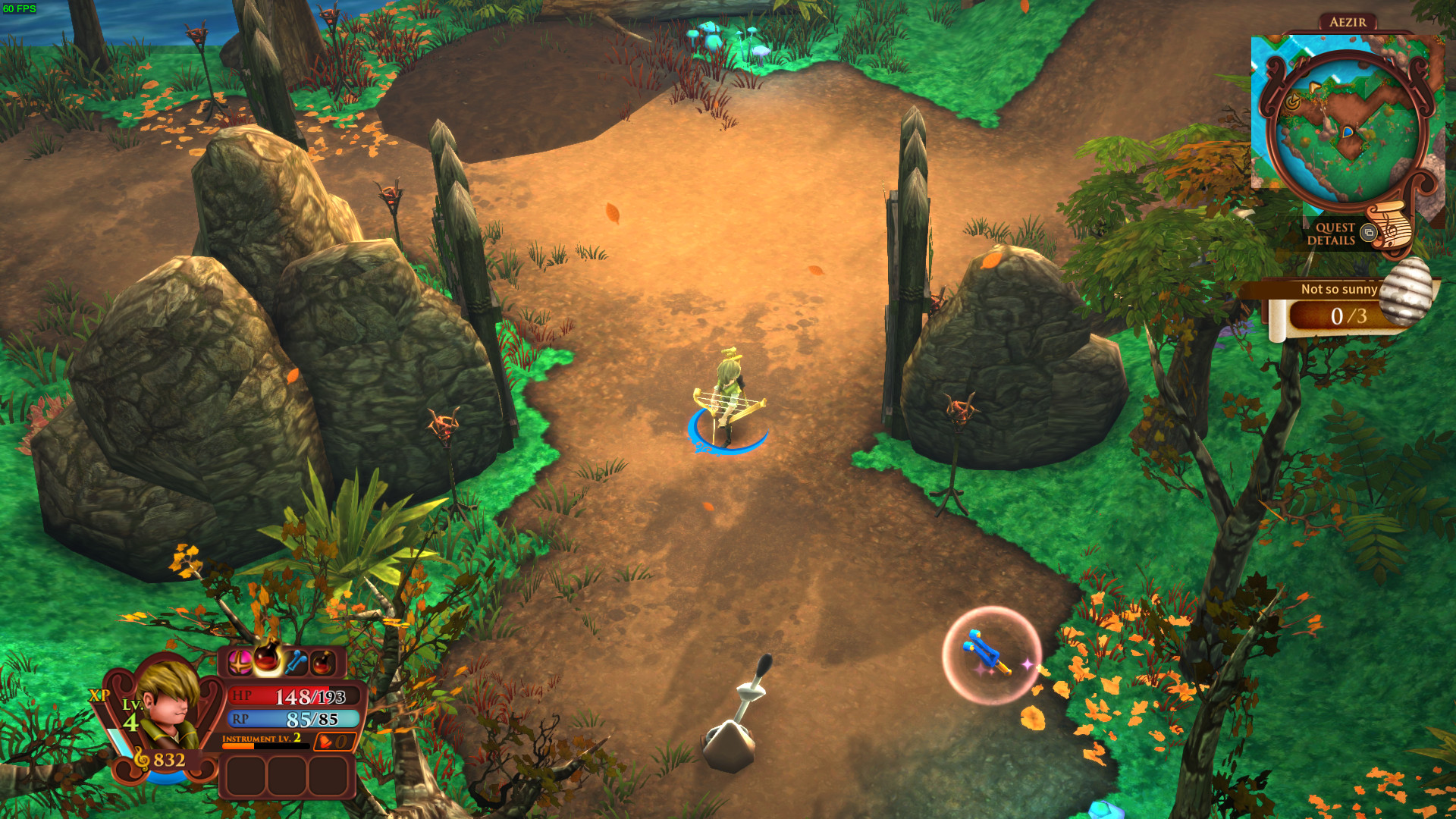 Walk in there, pull the lever, then walk out again for god sakes to just walk through the other door. It's utterly boring design with pointless back and forth.
Guess what? You have to go back to that area again and do the almost entirely the same thing for another quest. Talk about boring!
You know what I like even less than the mentioned back and forth? No sprinting. For a game that often sees you going through the same places so often, it takes so damn long to get anywhere.
The game as a whole seems to be far too easy too, I've had
zero
trouble with any of it. All enemies, apart from the bosses, tend to die in one or two hits. It doesn't feel challenging, or fun. Honestly, each playable character is monstrously overpowered right from the start making the game feel like it was made for kids. You can walk through entire groups of enemies taking very little damage, if any at all.
Here's a good example of why it's too easy: take a look at the traps. You can literally stand in between almost of all of them to never come to any harm: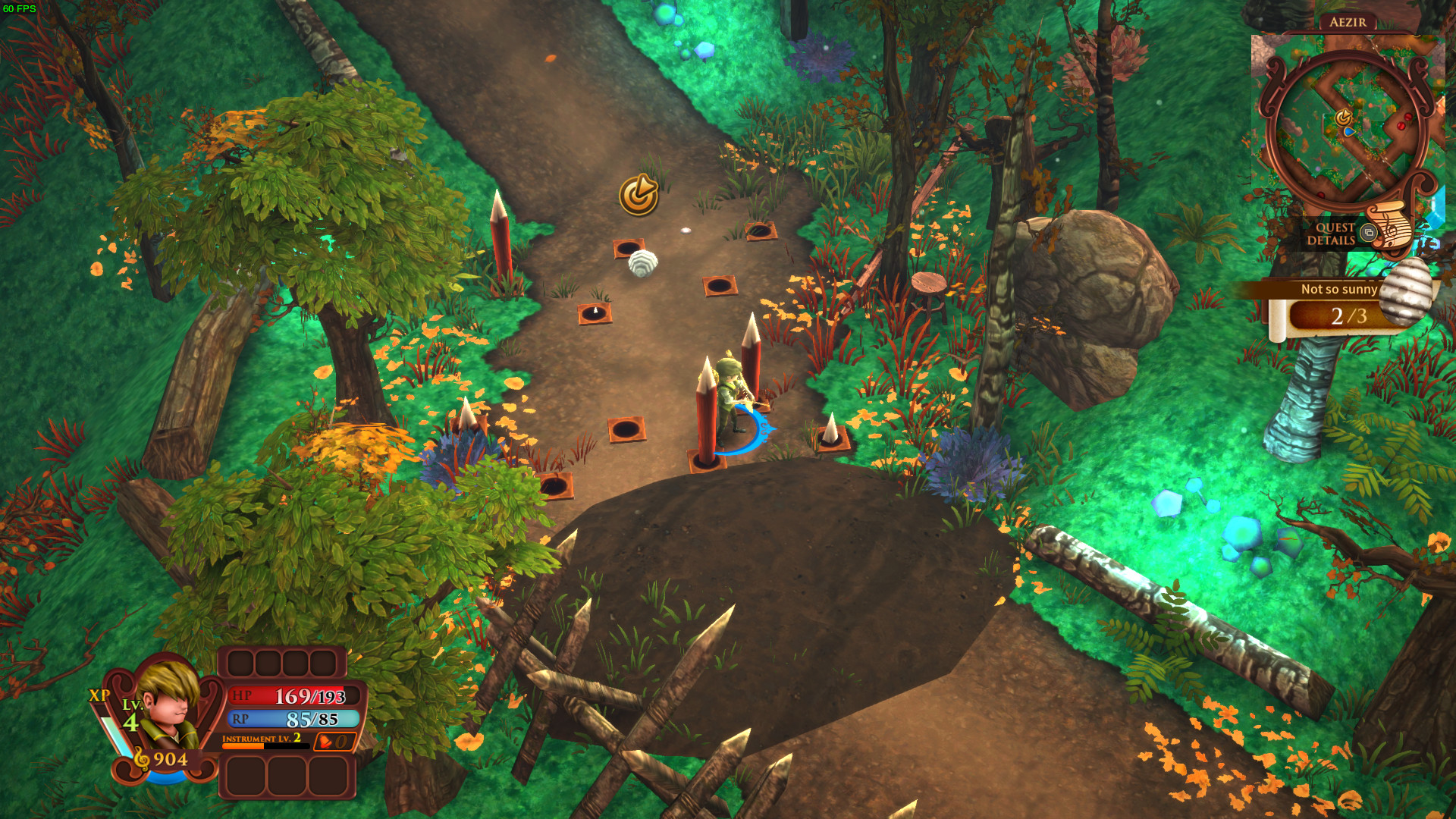 They might as well not be there, since they're so pointless.
You don't actually find out what the point of the game is until you beat the first boss, which is around an hour in. To me, that's too long not to have an actual purpose.
It seemed to work perfectly with the Steam Controller, there's one thing I didn't hate about it. Some games are still terrible with it, but AereA worked with it without any issues.
The music is the only other aspect I liked, in fact the music is downright beautiful. It's just a shame good music can't make a poorly designed game suddenly interesting.
You might also notice from the screenshots that the minimap isn't confined to the circle in the corner, which is a bit of a eyesore.
Overall, for the time I've played I've found it to be an extremely annoying game. It's unpolished, unfocused and a real shame. I love the idea of it and the style is fantastic, but the gameplay just isn't any good.
Without some heavy restructuring and rebalancing, it's one to miss. Taking into consideration the pricing too, at £22.99 for this it's nuts.
Some you may have missed, popular articles from the last month: