The final Beta of Albion Online [
Official Site
] has begun and the new world design along with all the new biomes have landed and it's looking pretty good.
Everything feels completely different now, especially considering the entire world has gone through a re-design. It's massive, the world map looks far nicer and overall it is a much better experience. I'm really happy the Albion developers decided to delay their official release for so long, as the game is much better for it.
For those that don't know, Albion Online is one of the few true MMO games that supports Linux. It's currently in Beta and they recently released what should be the final Beta before the full release. It doesn't feature your usual fetch-quests like go fetch A and bring it to B, as it's a sandbox experience, meaning you go at your own pace and basically do whatever you want.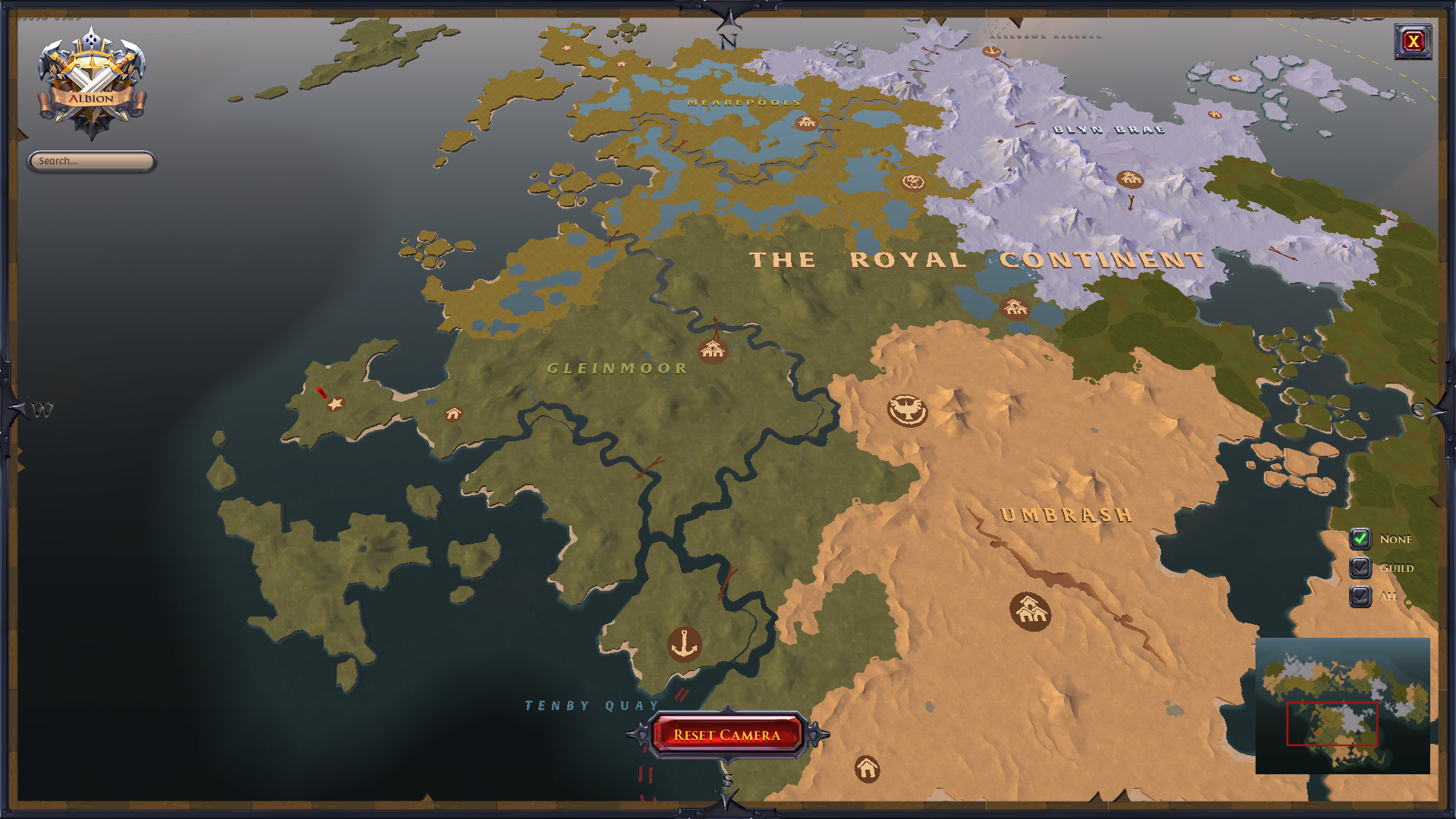 The new world design is utterly massive.
The user interface has been completely re-designed and I think it's gorgeous. It's functional, does exactly what you expect and everything is right where you want it to be. However, I do have two criticisms about the UI, as it's not yet perfected.
Firstly: It would be nice if we could compare gear, as currently you have to click between gear to see their statistics as you cannot have more than one item window open at a time. Hopefully this is something they will also solve as development continues.
Secondly: The announcement pop-ups when you reach a new achievement on the fame board is placed right near the middle of the screen and ends up covering some of the action, it's placement is terrible. It needs to go to the top, ideally.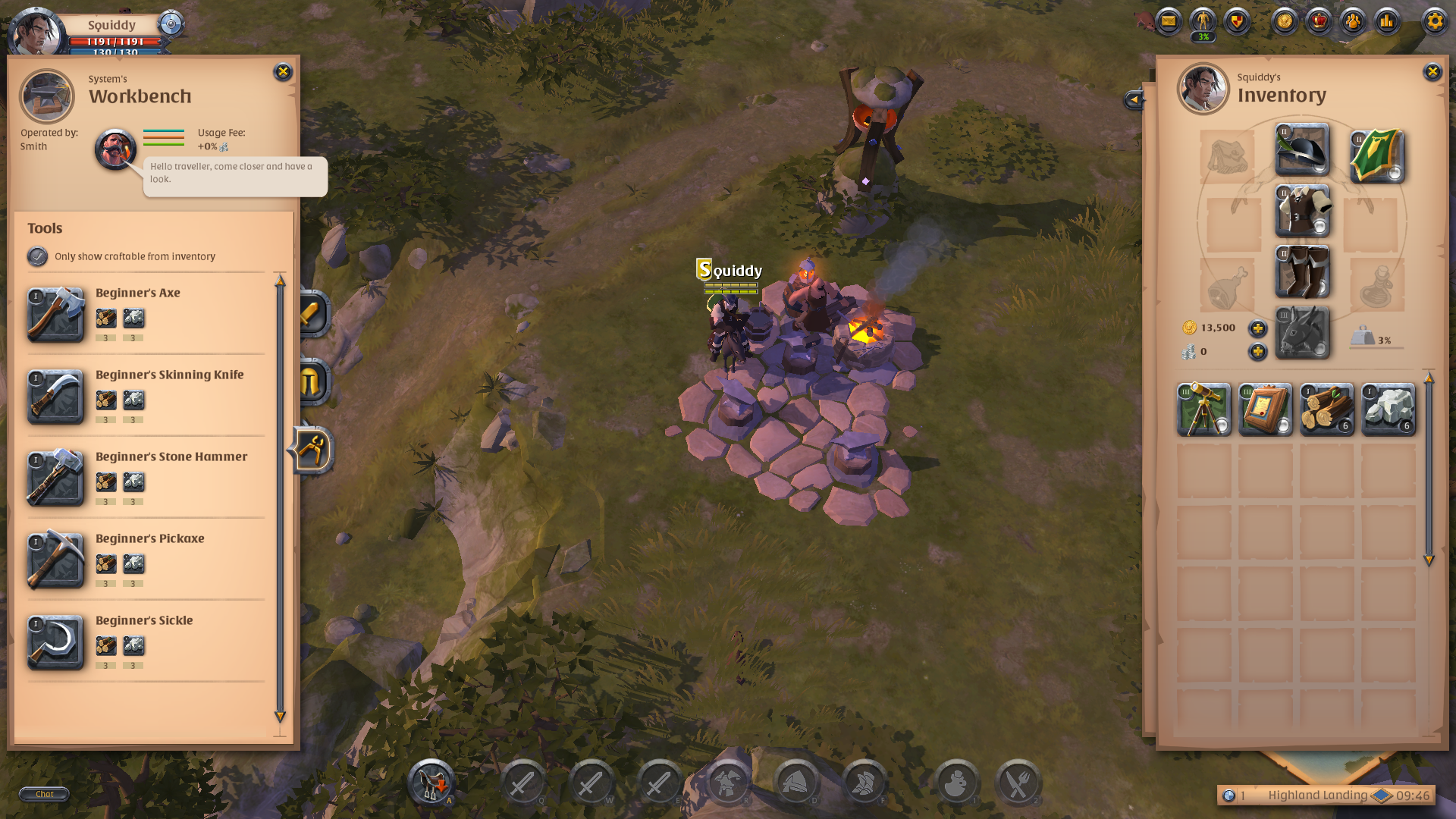 The initial introduction has also been vastly improved, with you starting off in a nice and quiet area, with a few initial basic gathering quests to introduce you to the various mechanics. I say quests rather loosely, since you can ignore it and do whatever you want. As you gather materials and craft items the game will actually explain things a little more too, like this:
There's a lot of little quality of life updates like the explanation screen above, but not everything is big. Simple things, like pressing ESC actually now brings up a small menu for settings, logout and quitting the game.
The world as a whole just feels more alive, with different mobs in each biome and some of them are awesome, like this one: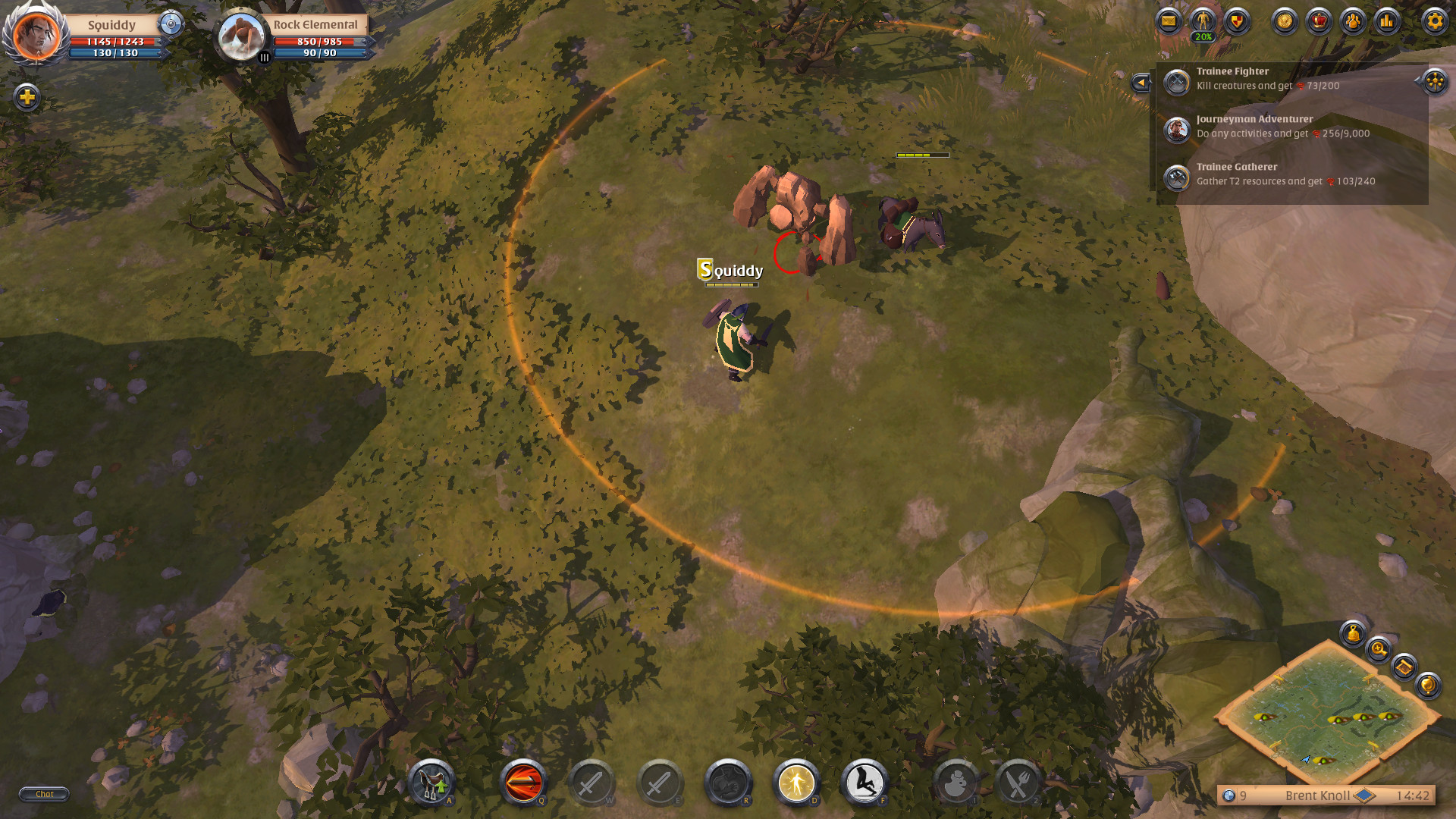 They also fixed one of the major annoyances with gathering too, no longer do you need to repeatedly click to gather. You will now keep on gathering until it's all gone, which makes more sense and requires less tedious clicking.
One thing still missing from the game is more PvE content. They did expand this quite a bit with the last update in the form of Expeditions, but it's still lacking for me. Expeditions are simple solo or co-op missions that are actually pretty good so I would really love to see more instanced battles like that made possible.
Here's a quick look at an Expedition I tried, where I was clearly not prepared for it: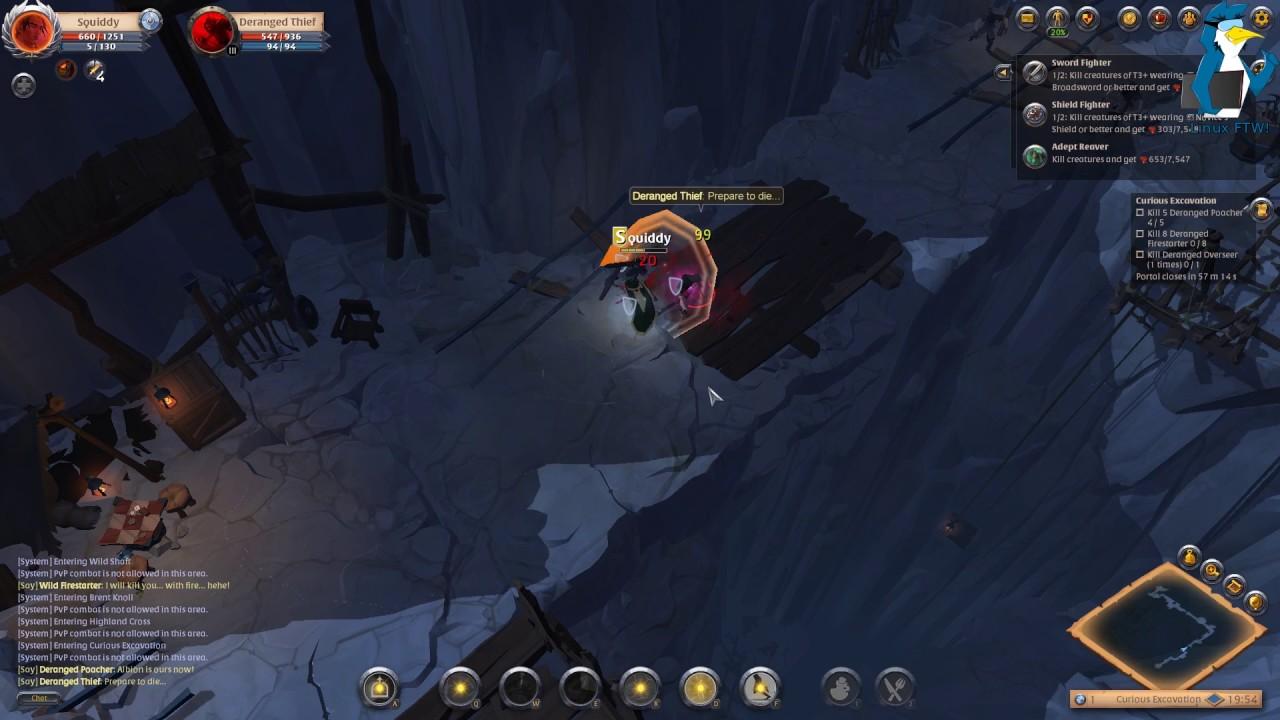 One thing about the combat does bug me, which is where you and your enemy will end up practically on top of each other. They need to work on that a little, it's only minor, but still a little annoying.
It's a game where I am constantly impressed by their level of commitment to community feedback and it works flawlessly on Linux. I think for MMO fans Albion Online is going to be something to seriously look at on Linux. To make something clear though, there
will
be a
player-wipe
before the final release, so I do suggest waiting until then unless you really want to test it and give feedback.
You can find all the new changes in the recent Galahad update
on this page
.