I briefly wrote about Bionic Attack [
Official Site
,
Steam
] back in 2014 as I was excited by the style and the fact that it's developed on Linux. Now, years later, it's out and here's what I think.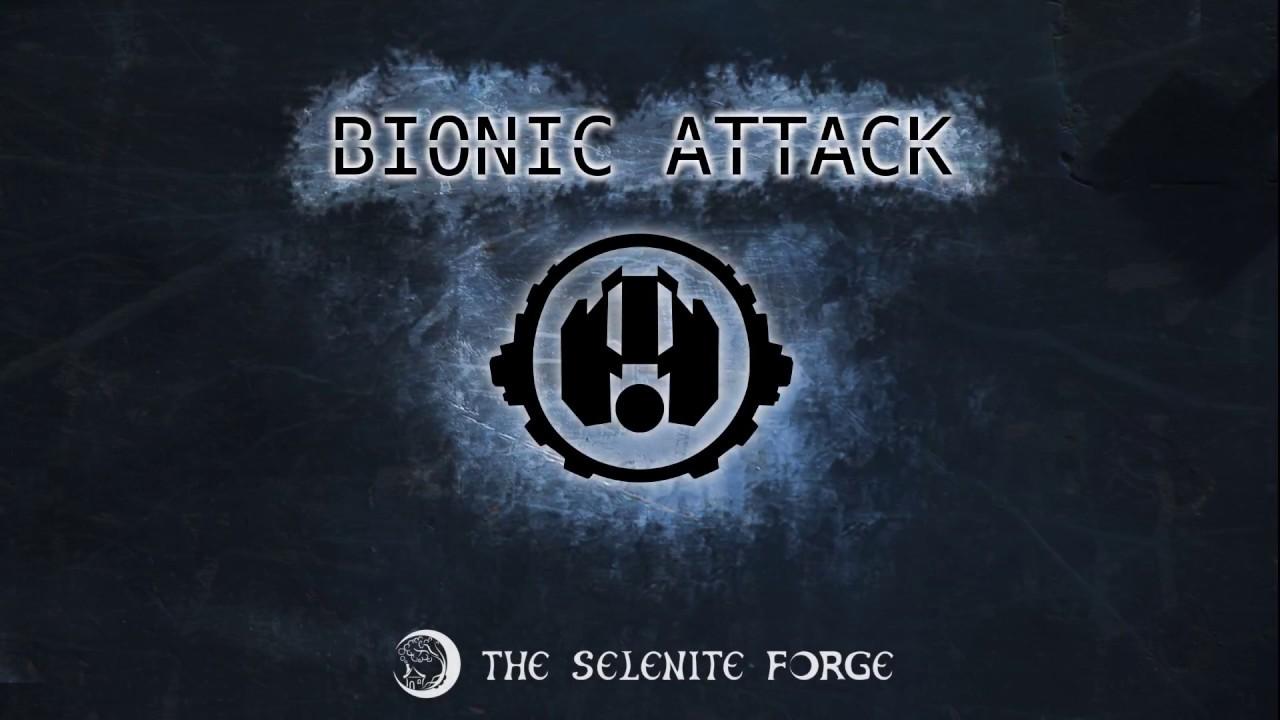 Disclosure
: The developers sent in a key to me directly.
I'm a sucker for any real time strategy game, so Bionic Attack sits firmly in the genre I'm most interested in. The game was actually developed on Debian by two brothers which was fun to find out and it's a rather unique experience.
It's an odd mixture of a Tower Defence game with some basic RTS elements. It's really strange to play, as I've honestly not played anything really all that similar before. The aim of the game is to destroy the enemy bunker, but how you do that is different for each side.
The only unit you can build are Spikes, which are tiny little attack ships that are extremely useful for harassing enemy defences with. They're pretty essential to keeping the way clear for your main unit, but it would have been good if there was some more variety there. They also make no sound at all, which made the game often feel a little empty considering how often you use those units.
Like a lot of Tower Defence games, you have to build various towers to keep your enemy away from your base. These towers need generators which expand your building radius as well as power the towers themselves. There's a very limited selection of towers and each serve a specific focus: some are for taking out the enemy's main unit, while some are for taking out the little Spike attack units you can swarm your enemy with.
There are two sides in the game and they both play quite differently due to their main unit. Their buildings are all the same though, apart from a few special buildings you can use from three different items you can gather on the map.
The Democratic Alliance has a "Bionic Weapon", an automated caterpillar-like unit whose movement you cannot control and you only get one at a time. What you can do is place down roadblocks to force it down particular passageways. It has no weapons, so not only are you micro-managing the path it takes, you're also defending it. You only need it to enter the enemy base three times to destroy that base.
The Conglomerate use little Drones, which you
can
directly control, but you only get to use three at a time and they also have no weapons. To balance it out, six Drones are needed to bring down the enemy base. This makes the game a bit of a tug-of-war as you deploy your best tactics to overcome each side's main unit handicap against the other.
Sadly, there's basically no one around to play with online and the developers only provided me with one key. The AI will certainly give you a good challenge on the highest difficulty in the skirmish battles though, so that's not a major issue.
I haven't played through the entire campaign, as honestly, I got bored. Each mission seemed practically the same with a different layout and it became boring rather quickly due to this.
Issues
Sadly, like a lot of games, it's annoying as hell if you have more than one monitor. It defaults to the width of both monitors making it a bit of a mess initially. If you have problems like I did, you can find the config file here ".config/TheSeleniteForge/BionicAttack/user.cfg" and you can manually set the resolution there. Doing that enabled me to play it, but it ends up turning off my second monitor.
It could do with some better controls, like being able to move the camera around holding down the middle mouse button. That little adjustment alone would make it a lot nicer. Currently you can only move around the map by pushing the mouse to the screen edges, or clicking the minimap. Even the arrow keys don't allow you to move the camera around.
There's other simple things it needs, like a button to quickly select your main base to re-build your Drones or Bionic Weapon, ESC should bring open the menu and so on. Lots of little adjustments like that are needed to polish it up. That's mainly nitpicking, but as a strategy game veteran the little things bug me.
What I found with it was a unique strategy game with Tower Defence elements mixed in. While it's fun in small doses, it does suffer from repetitive gameplay, especially with so few buildings and unit types. It's not bad at all, but it doesn't do enough to stand out.
Some you may have missed, popular articles from the last month: