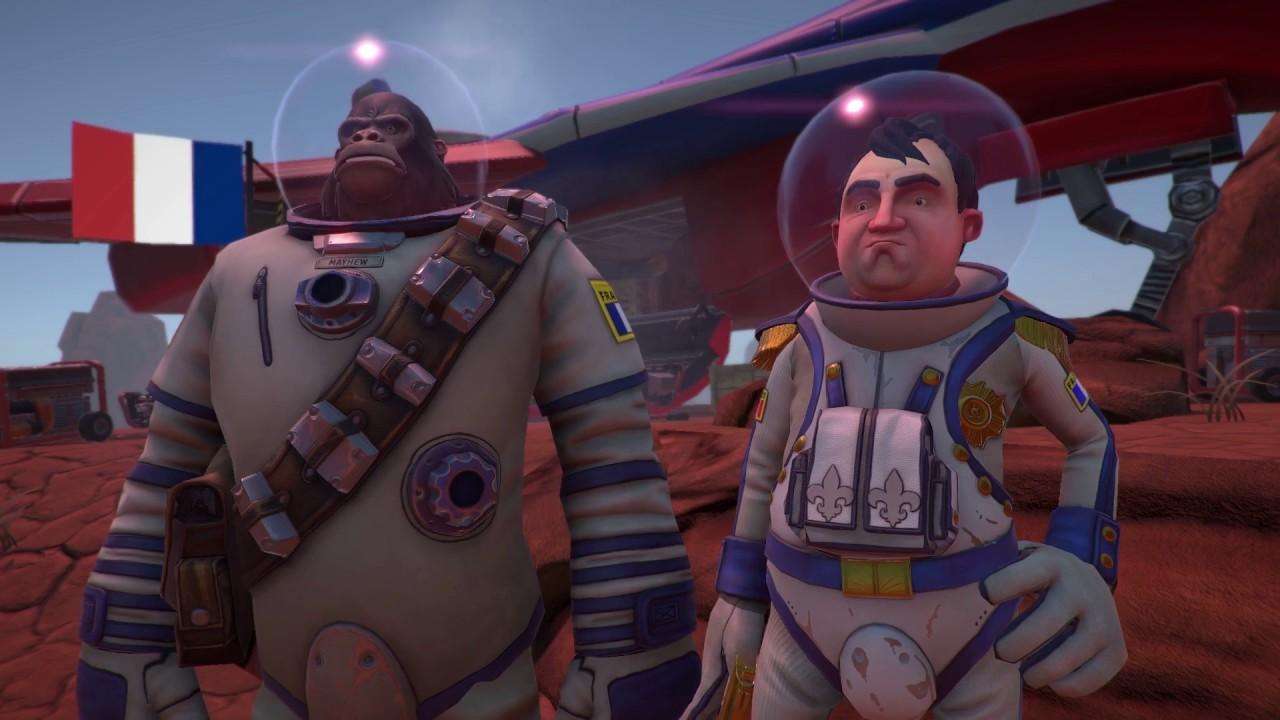 Her Majesty's SPIFFING [
Steam
,
Official Site
] was sent over by a GOL follower and considering the rather British setting, I couldn't pass up a go at it.
It works beautifully on Linux, with no issues present on my two monitor setup making it a pleasing experience to play.
As a brit myself, I couldn't help but laugh at the complete mockery of the British with this game. It's one of those games were the voice acting is over the top with the accents, but even so it's done to hilarious effect.
It also pokes fun at Star Trek with the interface and the music, which I also found quite well done considering I am what you would call a 'trekkie' myself.
I love how self-aware the game is, as it even makes jokes of the point & click genre with some of the dialogue and actions. It really feels like a point & click that was designed for everyone and not just the usual fans of the genre.
The moment you have to take control of the ship in the early game, as you directly control your characters arm and start pressing buttons and flicking switches at random was extremely amusing. I had no idea what I was doing (which is intentional) and it was just completely silly.
One bit in particular I fear the younger generation may get stuck with involves a floppy disk, I won't ruin it, but as someone who had an Amiga it brought back some interesting memories that's for sure.
That dreaded clippy even makes an appearance, it just has so many well-placed nods to various things it's brilliantly done. I often get tired of games that make too many references and jokes, but I adore Her Majesty's SPIFFING.
It's a very silly game, with rather splendid visuals and made me want to go make a cup of tea. It's a short game, which I think is good as it doesn't over-do it and drag on.
In my playthrough I only noticed two small texture issues, which weren't all that noticeable. It feels very high quality, which is surprising for a release that isn't getting much attention, as it deserves to be played.
So far on Steam it doesn't have any negative reviews, which is great to see. It seems everyone agrees with my thoughts on it so far.
I think it's well worth checking out. It's a real gem that I had honestly never heard of until it was emailed in.