imprint-X [
Steam
,
Official Site
] is a rather different puzzle game to what I'm used to. Your one and only mechanic is to push buttons and that's really it. It's really weird, so here's some thoughts on it.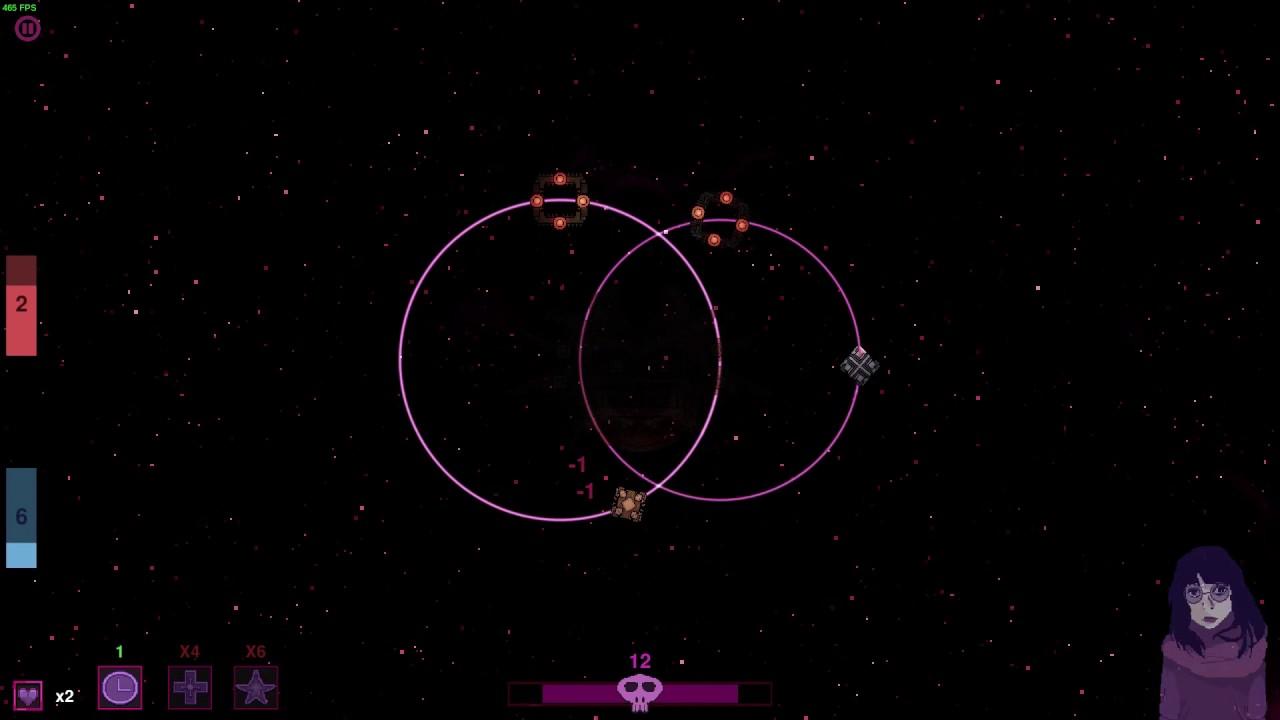 Everything about the game from top to bottom is completely weird. Nothing I'm doing ever really makes all that much sense, but there's something captivating about it. Have you ever played one of those games and you've thought to yourself "I should really stop now", but something keeps you going. imprint-X is most certainly one of those.
Warm up your main clicking finger, as it will get quite the workout in this one. So far, the only mechanic is to click buttons or just click based on some sort of timer.
The type of challenges do vary, from simply pressing of buttons in the right order, to click-timing challenges. For some challenges have to click when a moving object is in the right place inside another object and it's completely odd.
You also have sections where you need to click buttons based on a pattern of lights it presents you, but they light up really quickly and it's easy to miss. So, it's not just a case of having quick button pushing reflexing, but also having a good memory for patterns you see to repeat them.
It does actually become a little challenging when it starts merging some of the different types of challenges together, especially so when they start to expand the memory-based challenge of watching the lights and repeating the pattern to involve longer patterns.
Some of the puzzles start off feeling like it's complete guess-work, and to a certain point it is, but you have to remember it's all about patterns. I've been stuck a number of times, but eventually came to a sort-of eureka moment and quickly finished a level.
It has achievements, which are a little amusing. Simply clicking 500 buttons will give you one, for example. I don't feel like that's an achievement though, which is a problem. I get people love their achievements and some of you go hunting for them, but something more inventive and less obvious for achievements would have been nice. This is a problem in a lot of games, as they just throw them at you without you really doing something special to earn them.
Issues
First minor annoyance, it launched into a really low resolution around 640x480. I'm really surprised resolutions like that still exist in brand new PC games. It was really difficult to make anything out to adjust it, especially so since their menu is icon-based with pictures rather then simply saying "Options" it has a picture of a monitor, but I managed it. I think they need to set a much more sane default.
The second bit of trouble, is that there seem to be some graphical glitches. During the main menu when moving the mouse rainbow coloured triangular shapes will flash over the screen. Although, that has only happened a few times.
Both of those issues have been reported to the developer. In regards to the graphical issue, they said they only support Ubuntu (as I'm on Arch), but they will look into it. They fully agreed they need a sane default resolution so that will be patched in.
Overall, it's not bad, very different that's for sure. The problem is, I'm not entirely sure I enjoyed it.
Some you may have missed, popular articles from the last month: