LandTraveller [
Steam
,
Official Site
] released into Early Access recently and it looked promising, so I decided to take a look at this cute top-down RPG.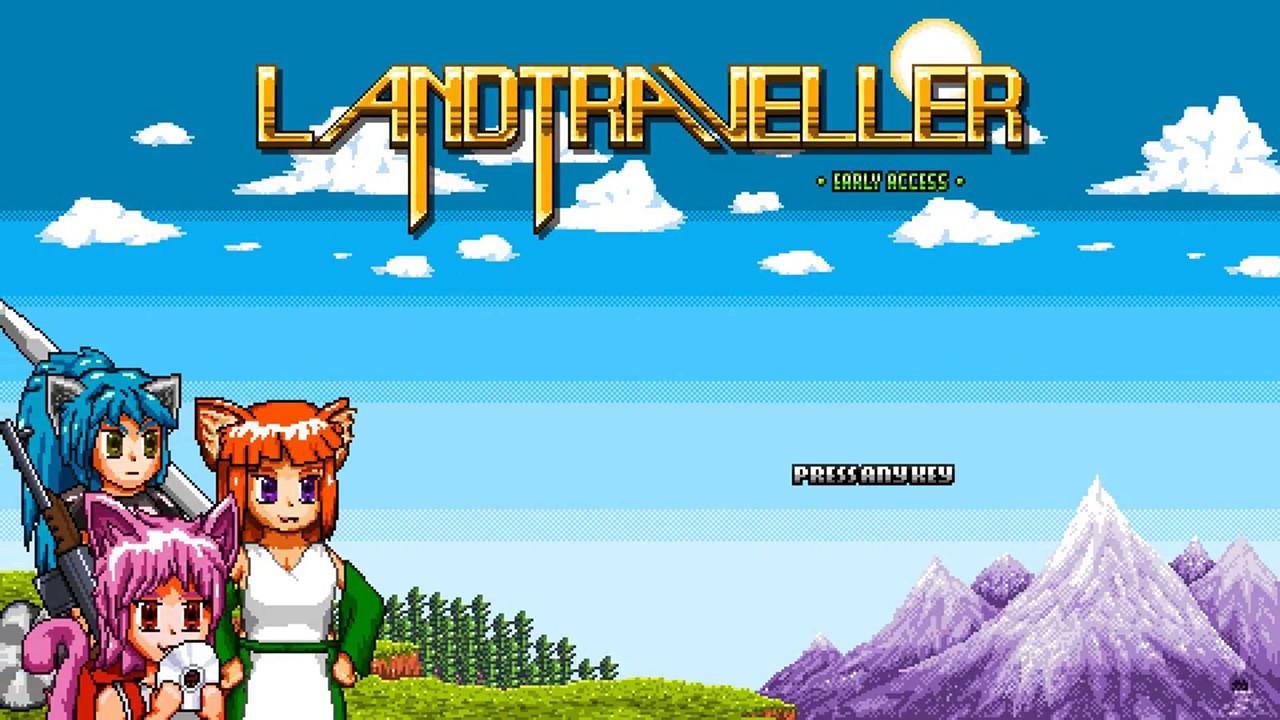 Disclosure
: Key provided by the developer. Full review will be put up at release, this is just some initial thoughts while it's in development.
You are a Kemonomimi, which is essentially someone with animal ears, from what I gather. It has a real Anime/Manga feel about it and as a big Anime fan it certainly captured my interest. The story revolves around a Volcano threatening the lands, with something haunting it. The world is old, older than you might think, with fallen civilizations that have left behind artefacts for you to find.
It really reminds me of some of the classic RPG titles with controls and an interface influenced by them. The developer even said they want it to feel like a 16-bit console game and it sure does! It's certainly not a copy of any though, as it has its own unique flair. The way the world is built, is a little like Minecraft. You can dig up blocks, cut down trees and build anything you put your mind to.
It has a Starbound/Terarria style crafting system, while simple it certainly gets the job done. You know exactly what you need to craft each item, but finding what you need is another thing. You can craft new tools, weapons, charms and more. The current amount you can craft is a little limited, but that's expected for an early release.
The RPG elements are great! You level up over time from fighting various creatures, which you then use to gain new abilities like increased damage or higher health. You also level up your proficiencies in various tools too, so using an Axe a lot to cut down trees or enemies will level up your Axe ability. There's really quite a surprising amount of depth to the game, even though it might not seem so.
I do have one issue with it, which is that the controls aren't explained anywhere. I had to figure it out as I went along, although I did realize eventually that pressing F5 brings up the controls. These can also be accessed by pressing Q to open the UI and going into the settings directly.
The Linux version mostly works fine, but trying to switch between windowed and fullscreen mode can crash the game. It doesn't happen all the time, it seems a little temperamental.
One adjustment I would like to see, is the ability to have the map in a corner. Having to repeatedly open the map to see how close I was to something was a little bit of a nuisance. Seeing where you died would also be handy!
The game can be played in single-player through a story, a free mode to do what you want and also an online mode to play with friends. The game already has support for dedicated servers and expands the multiplayer it could be a good option for us to host in future, as it seems like a game I would love to lose hours in. If you're interested in a server, let me know!
Very surprised and impressed so far! Even more impressed that the engine is built by the developer, it's not RPGMaker or Unity, good stuff!
For anyone who enjoyed Stardew Valley, this is likely something you will also enjoy. If you do try it out, be sure to let me know what you think.
Some you may have missed, popular articles from the last month: