I've been playing a bit of MidBoss [
itch.io
,
Steam
,
Official Site
], a new roguelike from Kitsune Games with the Linux port from Ethan Lee. Here's what I think so far.
Disclosure: Key provided by the developer.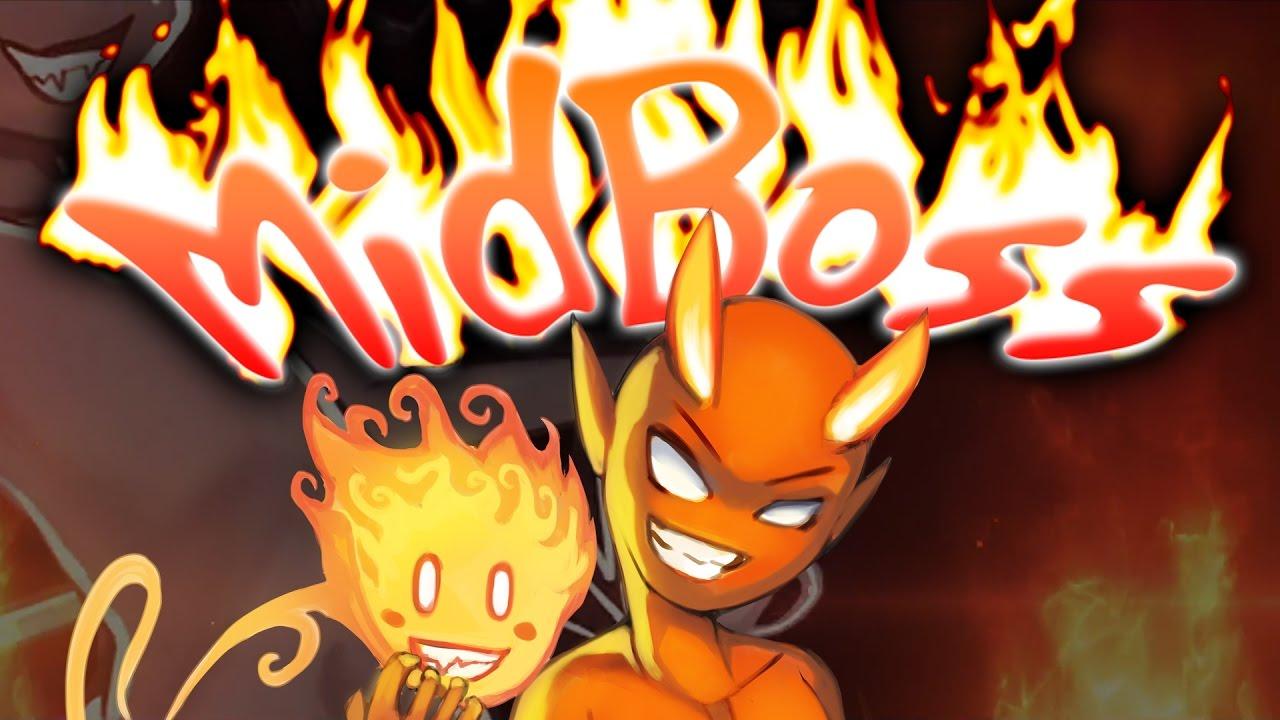 Fun fact
: It took the developer 4.5 years to develop — wow.
I've only had access for a few days, but what I have played so far has been a really damn fun experience. Sneaking around a dungeon, killing anyone who takes my fancy and taking over their body to continue my quest to become the master.
While there's a great deal of roguelikes available, even on Linux now, MidBoss is a rather unique beast. It feels almost like the first time I loaded up Dungeons of Dredmor and got absolutely hooked on it for how simple it makes things seem. Roguelikes have a history of being difficult to get into, but like Dredmor, MidBoss is extremely accessible with a clear and simple interface and the tutorial makes it a breeze to get into. It's also quite deceptive in how it looks, as there's quite a lot of different mechanics at play. Honestly, the game has so much going for it, I'm in a mess on how to actually write about it.
I fully appreciate this game won't be for everyone and there are a few things I didn't like about it. I will say this, don't let the graphics and lack of animations put you off, the content and gameplay far exceeds that minor annoyances.
It has some nice humour sprinkled in, like the start where you're essentially being bullied by a skeleton and a zombie and the zombie can't even talk. You quickly proceed to kill and possess a rat, what's amusing is that possessing a rat is supposed to be a step up from your current form.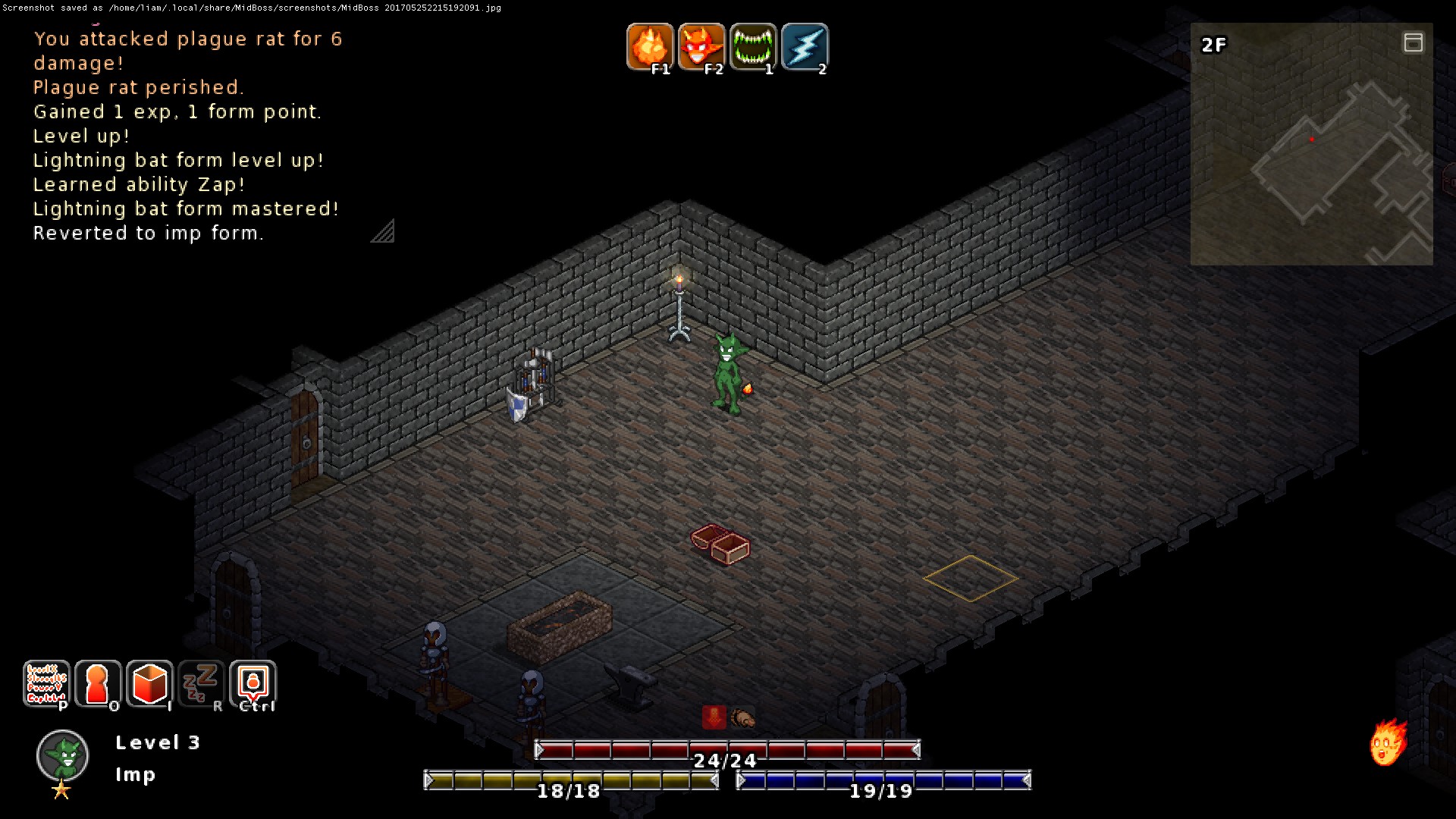 When you possess a creature, you're able to utilize their abilities, level them up some more and you gain access to even more varied abilities. You don't need to stay in the possessed form, as you can return to your original form and equip the old form to keep some of the abilities you learnt from it. The possession feature also has one other major use, it fully heals you, making it practically essential to keep doing. Not only that, but you can equip various forms you've possessed in your main form, for weird and wonderful combinations. Some can be truly powerful, with abilities like draining the life out of someone to replenish your health.
Each possession can be mastered, which if I understand it correctly, when you master a form you gain the ability to use that forms innate ability, even if that specific ability isn't equipped. Since you have limited slots in which you can equip unlocked abilities, it comes in real handy.
There's also a level up system, where you choose to increase four main Meta statistics. These affect multiple Core Attributes like Endurance and Spirit, which can also be adjusted by the loot you find in the case of armour, weapons and so on. That brings me to the next point, which is loot. Oh glorious loot, there's tons of it. It even has the Diablo-like mechanic of needing to identify certain items before you fully understand them.
Items can be found on enemies, in chests, by destroying crates and so on. You can find potions, spell tomes, weapons, armour and much more. There's vast amounts of loot, plenty of weapons with varying attributes and it makes the exploration part extremely rewarding to fully explore each floor.
It even has a cat merchant for buying and selling goods, but sadly you cannot possess it as it's utterly forbidden.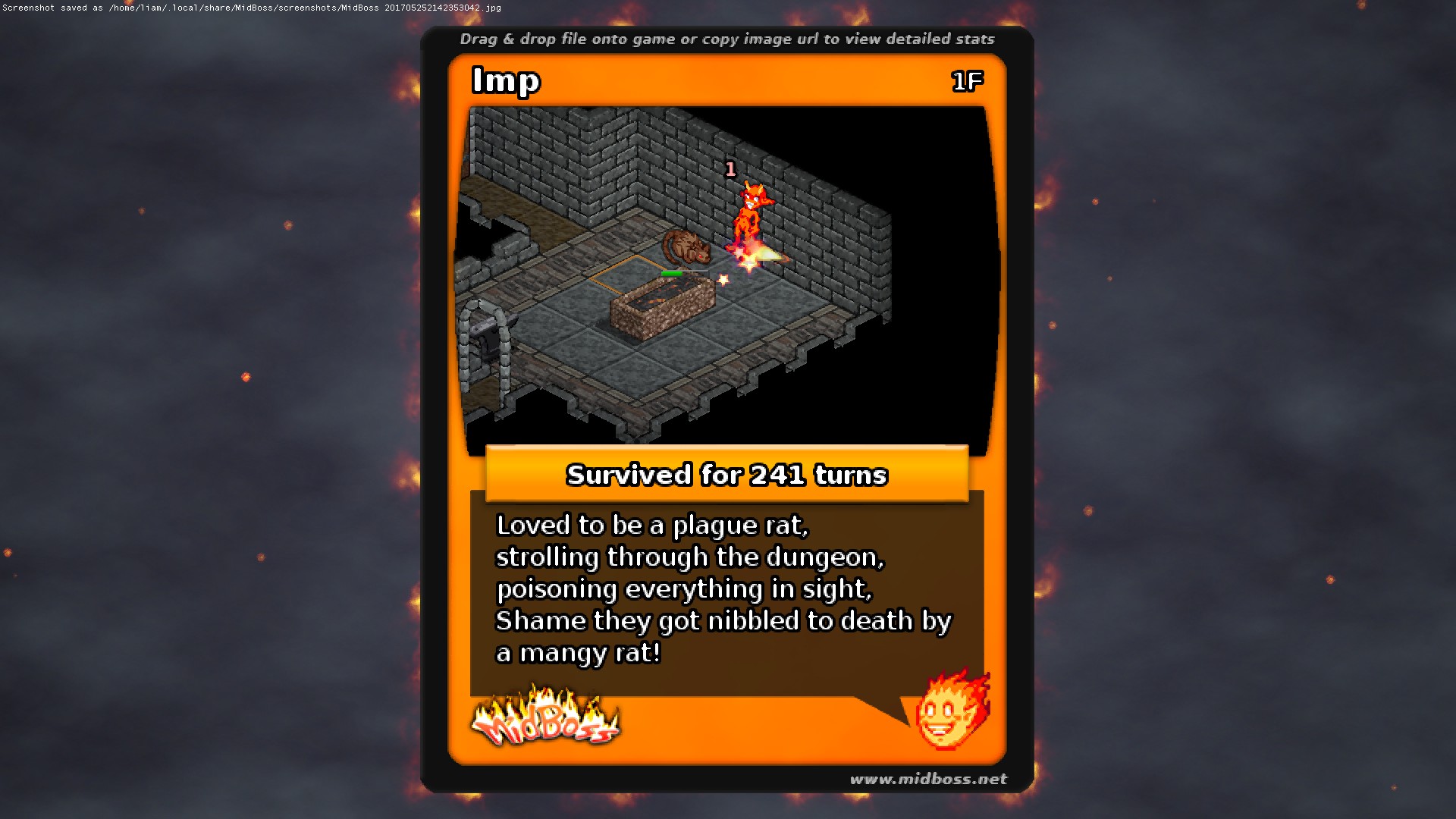 Dying in MidBoss is ever so slightly amusing and it's easily one of my favourite features. Upon your inevitable doom (the first few runs especially), you will be greeted with a screen that gives you a what looks like a collectable card, but it captures your death. It shows various statistics like the number of turns you survived, the floor and so on. The key feature here, is that you can take this "death card" into your next run, which enables you to pick an item of your choice from the dead character to start with — brilliant! You can even use it to do a run in the exact same dungeon to attempt the same one again, lovely.
The main thing I didn't like was how blurry the text seemed to be, I highly recommend picking the high contrast font as the default glowing text makes it seem a bit blurry. The main menu graphics are also blurry due to upscaling, but those really are my only issues with it. It's rare for me to like a game, especially a roguelike, as much as I've found myself enjoying MidBoss.
Highly recommended for roguelike fans and people new to the genre. Thanks to the main mechanic of possessing dead enemies, the game can be replayed over and over again with a different strategy every time. In a word: fantastic.
Some you may have missed, popular articles from the last month: