I did it, I jumped ship from Ubuntu to
Antergos
and I honestly can't see myself going back. Here's some thoughts on that.
Why I switched
There's many reasons for my switch, but the main one has been stability. Ubuntu has been getting more problem-filled with every new release for me so I had enough. Not only that, but due to it being dependent on GNOME packages, stuff was being stripped away too and it's just a mess now. Some applications have normal title-bars, some have GNOME's new styling with everything sodding hidden and it's just all mashed together.
Audacity would constantly screw up and just skip over audio while trying to record or playback, or just flat out not work.
Multiple games wouldn't give me audio until I killed PulseAudio and reloaded it or did other trickery. It was becoming a nuisance, especially when I want to livestream and "oh sorry guys, let me fix my audio, fuc…".
It seems Ubuntu has a lot of problems with their setup of PulseAudio. I don't know what they're doing to it, but they're murdering the poor thing.
Antergos, I choose you!
If Antergos is anything, it's like walking in heavy rain without a coat and — suddenly the clouds part and the almighty sun is shining down on you to make everything better. Something like this essentially (thanks Samsai):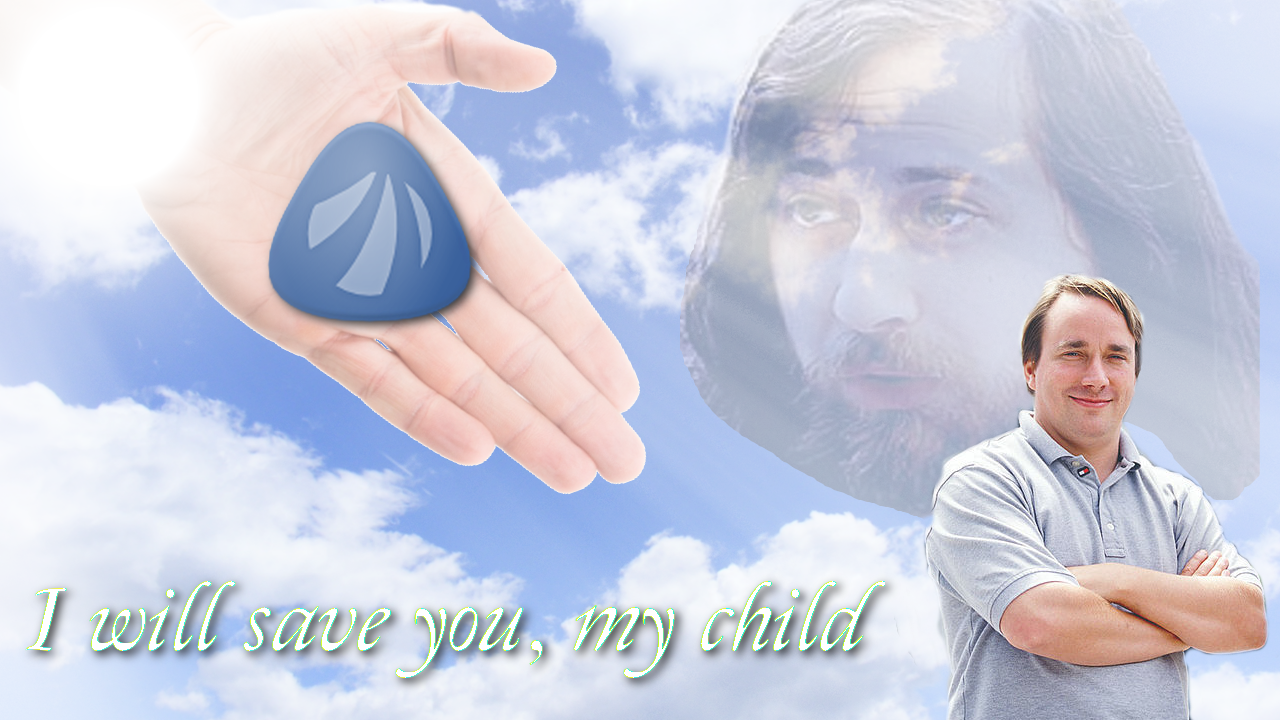 I'm
definitely
probably not overselling it — okay maybe a little.
I adore the
Arch User Repository (AUR)
and have found it so incredibly useful for multiple applications I use on a daily basis, especially when those same applications on Ubuntu could be out of date for weeks and months. The brand new Minecraft launcher was in it the day it was release by the official developers, the itch.io app is in it, everything I need is right there and tested by tons of people. It's essentially a far better PPA-like system. It's easier to understand too, thanks to a much clearer layout on the actual website.
Just don't outright trust everything on the AUR, make sure you read a few comments before installing a random package. I'm sure you're all smart enough to know to do that anyway.
Getting used to KDE after being on GNOME or GNOME-like desktops for many years has been a challenge by itself, but wow, it's actually a lot nicer. Things aren't hidden away where I don't expect them to be, if I want something it's usually right where I would expect it in a proper menu.
There was two "gotchas" I had to sort out. I couldn't figure out why OBS Studio wouldn't pick up any video, so eventually I tested gaming and games ran at
5
FPS. Turns out that installing the nvidia drivers didn't come with the 32bit libs as a dependency. So, if you do decide to check out Antergos with Nvidia, make sure "lib32-nvidia-libgl" is installed too. This took me a good day to figure out too, as I didn't think to test games until the next day and that made me realize it was a driver issue.
The second was that one day I booted up to a black screen with a cursor, as the system booted so fast that LightDM didn't load (
Arch Wiki entry
). I had to edit "/etc/lightdm/lightdm.conf" to include:
[LightDM]
logind-check-graphical=true
I also learnt about bash aliases thanks to being on Arch, so instead of running something I can never remember like "Yuarty -sYusudaadasdas" to update, I have it setup so I just run "upall" in terminal and it updates everything for me — glorious! It's easy to do as well, simply edit:
~/.bashrc
Add at the bottom:
alias upall='yaourt -Syua'
You can substitute "yaourt -Syua" for anything, like "apt-get update && apt-get upgrade" for Debian/Ubuntu and so on.
And then save it.
Lastly, enjoy a shot of my KDE Antergos dual-desktop:

Seriously, you should give
Antergos
a try. It's Arch, but a more tame Arch since it has a live-media option and you can pick what desktop you want from the installer. This was a key selling point for me, and the installer was a breeze too.
Some you may have missed, popular articles from the last month: