I was sent over a copy of Cities: Skylines - Concerts [Steam] so I've given it a look. Here's my thoughts on this mini-expansion.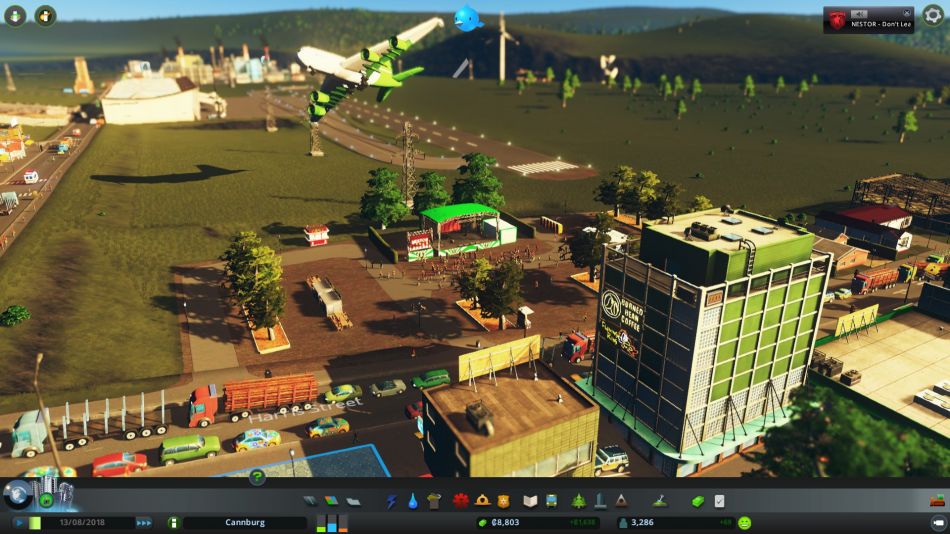 There's a new radio station, a festival area, festival policies and a hat for that annoyingly little rip of Twitter that sits at the top. That about sums it up really!
Festivals might look cool, but they really don't add all that much to the overall experience. A minor distraction maybe, but there's just not a lot of anything on offer here, besides the excellent new radio station that comes with it. The music files are in available in .ogg format too, so you can take them out of your Steam folder for the game and play them whenever you want. While the music is fantastic, it's not going to be enough for most people to pay out for it.
Who honestly gives a crap what hat little Chirper wears? Come on. It seems they've removed mention of that since the initial press info too, I guess not many other people care about that either.
Part of the problem, is that the actual concerts end up being quite a while between each other. So you don't even get to see them all that often, making them largely unseen. Unless you're powering through on the fastest possible speed, it will be a long wait to see them quite often. Once you've seen them in action,
Their Steam description of it oversells it a bit in my opinion:
With Concerts, putting on a great show is about more than just the music. From new buildings to host your headliners to festival management options that encourage ticket sales, creating advertising campaigns, driving band popularity, optimizing security budgets and more, Concerts puts players in control of everything from the front of house to backstage.
I've put my own emphasis on that bit, since it actually only includes one new building, but the way they describe it makes it seem like there's more. A small error, but accurate descriptions are very important.
If they had a few different types of new music-themed buildings, then this could have been something. Build a few high-profile music venues, a festival area and so on. There's so many things they could have done with this!
The DLC hasn't been received very well by players and while I'm not surprised, I think people have been overly harsh on it. Personally, I thought it was worth it for the new music alone.
I'm looking forward to their next proper expansion, Cities: Skylines - Green Cities, since that should add plenty that makes the actual gameplay more interesting. That actually has me quite excited!
Some you may have missed, popular articles from the last month: