Trackless [Official Site] merges first person exploration and puzzles with a strange futuristic world. I put in the time to explore and take in the sights and have a few thoughts to share.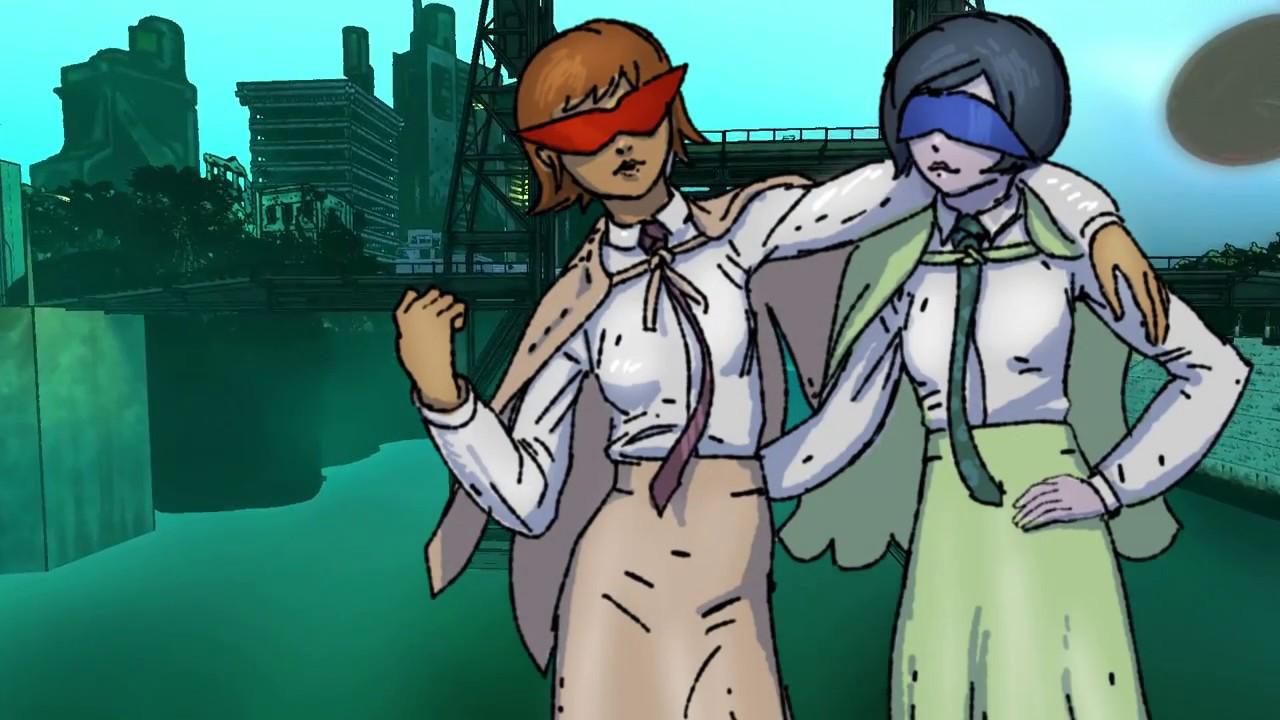 Adventure games have always been in an odd place when it came to combining gameplay and narrative. Some titles require esoteric solutions to puzzles, combining items in a way no human would ever think of in the real world, while others depend heavily on players inputting the precise word to proceed. Others forgo most of the gameplay altogether, focusing almost entirely on the narrative experience. It's something that hasn't really been decided one way or another and, even as the genre has waned in popularity, there's still a healthy amount of experimentation in new titles.
Trackless' approach to this sits somewhere on the more casual side of things, banking heavier on the atmosphere than the actual puzzles. The player is put in the shoes of a Seeker, a type of pilgrim, who must undertake a few trials in order to gaze upon The Object. While there's mystical and religious elements in the premise of the journey, the setting itself is futuristic and somewhat strange and fantastical. Most of the puzzles require interacting with technology transformed into trials and using objects to clear the path forward.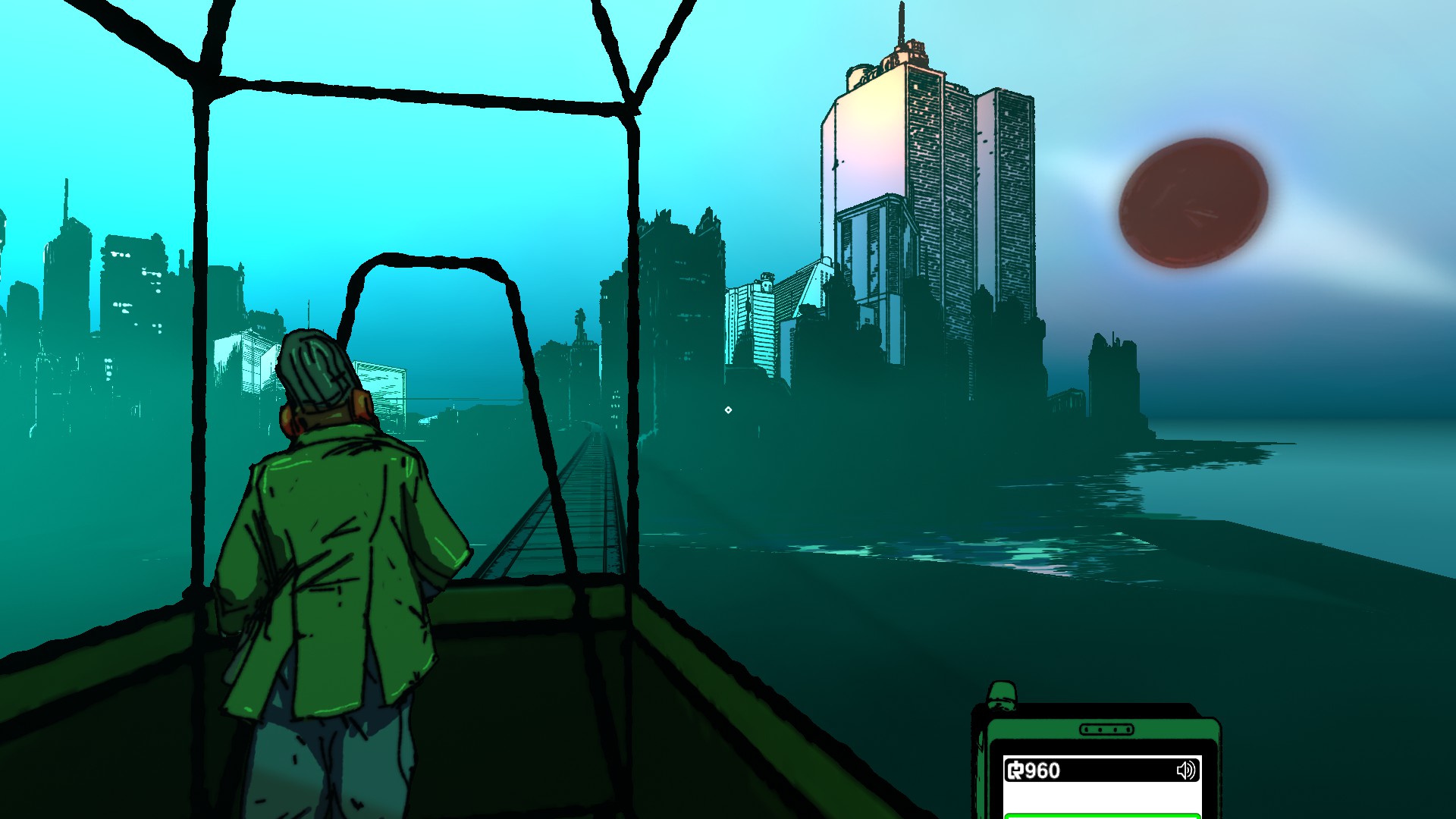 The primary way of interacting with the world is through the player's in-game phone. You can bring it up with a key and it lists objects of note within the current area. There are other functions such as taking pictures or viewing logs but it's mainly used to get descriptions of objects and prompt dialog from people. It works fairly well as a system and, combined with the mostly linear progression, keeps players from getting stuck or otherwise unsure of what they're supposed to be doing. There's a few subtle mechanics like different phone themes that may have special effects but for the most part it's a simple to grasp way to interact with the game world.
When you reach a puzzle, clicking on an object will open up a text prompt. In order to solve it, you have to insert a relevant verb to perform an action. It's not quite Zork or games like that but it still requires some thinking about your surroundings and the purpose of the object. The game gives you point whether or not a word is "ok" or "great" (indicated on screen) as well as whether or not you've used the word before so there's some incentive to be as precise as you can.
I can't say that this aspect of the game was particularly challenging and my only real complaint is that the vocabulary feels a bit too limited at times. A greater range of words as acceptable solutions would have been nice. Towards the end of the game it can be pretty much impossible to solve a puzzle without using the exact same common word as you did for a previous solution. There's really nothing at stake besides your score (in the form of "credits") but it's still a bit annoying to know a perfectly acceptable alternative verb and not be able to use it. Otherwise, it's pretty fun to figure out the type of words they want from context and descriptions.
Maybe the most interesting part of the game is its distinct sense of aesthetics. The soundtrack is a definite high point and it comes in softly from time to time. The graphics places 2D art within 3D environments with mixed results. On occasion, the dark palette and bold lines can produce really pleasing environments—looking suitably surreal or weird. Still, the 2D characters can sometimes look a little crude as can some of the decorative objects which marred the experience. Even after playing the game and taking a few days to reflect on how I felt about the art, I'm not sure just how much I like it. When it's good, it's good, but those underwhelming moments take away from the immersion. All I can say with certainty is that it's definitely a different approach than what I'm used to seeing in games lately.
I have to criticize the voice acting in the game. The delivery for a lot of characters are not very good, same as the actial recording quality. I'm not sure if this is because the game was crowdfunded and the community provided voices or simply due to lack of budget but, either way, it's probably better to play the game with the voices toggled off.
It didn't take me that long to beat the game, clocking in at under three hours on my first relaxed attempt. There are a few secrets and areas to explore more carefully but, for the most part, the game plays out pretty much the same every time. There's multiple endings but they're also the type that are decided practically at the end of the game.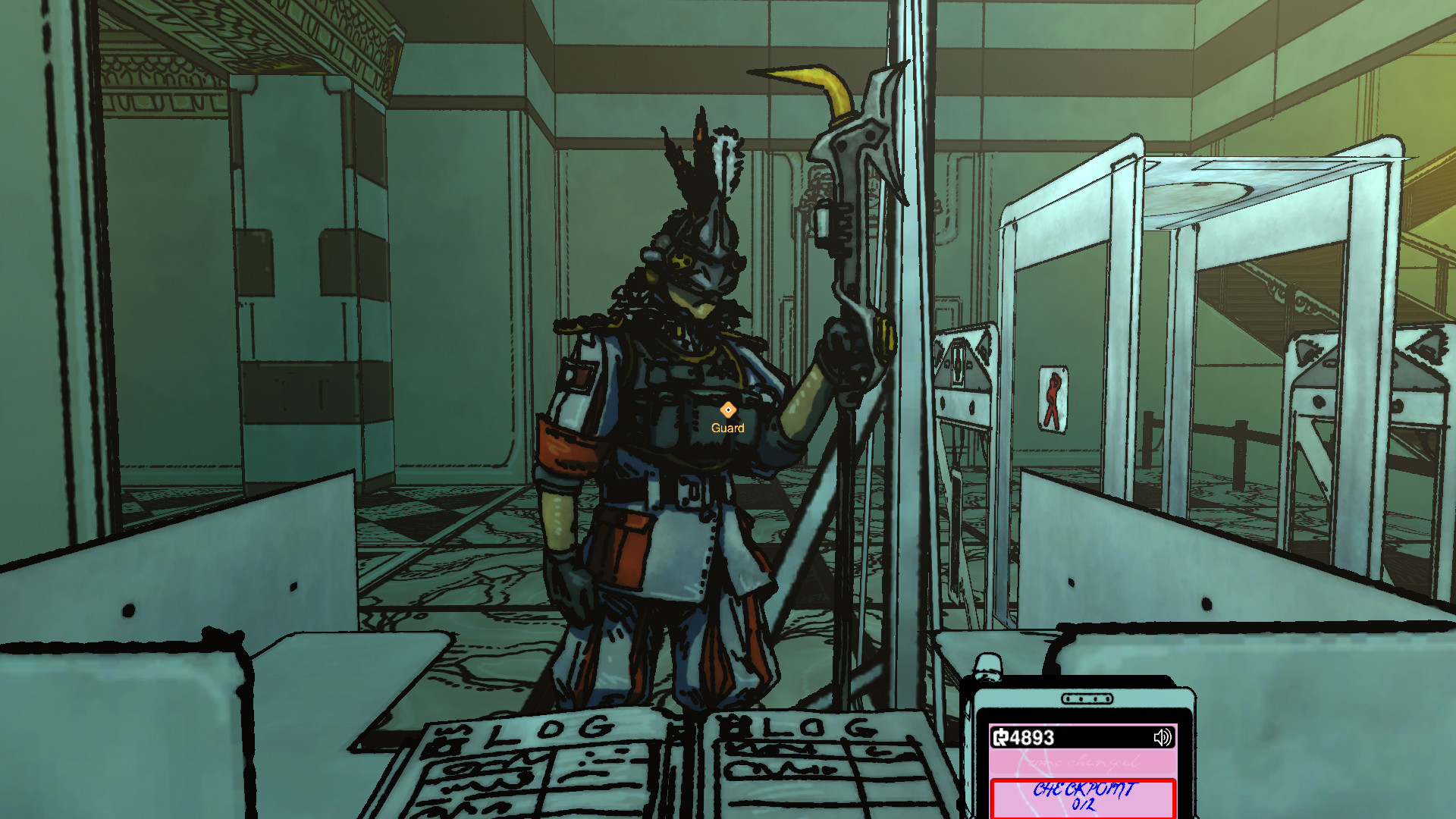 On the technical side of things, the game was stable but it suffered from a few performance issues. I don't know if it's just a Mesa thing or specific to Linux but my FPS was seldom at the limit of 60. It wasn't much lower most of the time, mind, and it never dipped below 30something. But since you can't really tweak the graphical settings outside of resolution (and that didn't really seem to change the performance), I couldn't say what exactly the issue was. It wasn't enough to make the game unplayable for me but it may annoy those of you who find anything under 60 to be unacceptable.
Still, overall, Trackless proved to be an interesting experience. I think that this is a title that I can recommend to people looking for something slightly different in the adventure genre. Despite the flaws, the locations and environment has stuck in my mind in a good sort of way and I appreciated the general vibe of the game. What I'd like to see is a slightly longer and more complex game (puzzle-wise) from this same developer as it was all over too soon and too easily without a conclusion that was truly satisfying.
You can check out Trackless for yourself on itch.io or Steam.