This is a game that flew under the radar a little bit since its Linux launch a couple of months ago.
Son of Nor
is an action adventure title set amidst rolling dunes, temples and oases. Challenging collectibles, environmental puzzles and four player coop are just some of the game's highlights.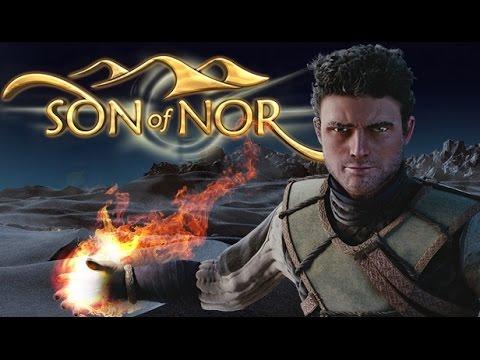 The game features telekinesis and other powerful abilities that let you interact with the world, basically terraforming sectors or using the environment to fight foes. The game has been in development for a long time and is currently still early access. Currently, the game has had its last major update before it's out of early access and complete. So it's a good point to jump in if your interest is piqued by the gameplay and premise.
Official About
QuoteAs a Son of Nor, consecrated by the Goddess of the Night, it is up to you to protect the human race against total extinction. While the few remaining humans are cornered in The Edge of a vast desert world, you fight the Sarahul, an enemy from the past. On your journey you discover a labyrinth of ancient tunnels and magical, long forgotten powers that are well guarded by puzzles and traps. These mysterious structures were left behind by an unknown race thousands of years ago.

Starting with the abilities granted by your goddess Nor, telekinesis and terraforming, you will explore the world of Noshrac, gain access to new and mysterious powers, fight through enemy territory, and solve intricate puzzles.
Son of Nor
was originally funded via Kickstarter in 2013 and has been in development since. The devs have kept up weekly development diaries throughout the whole process which provide hours of information about the game, its evolving state and its features. It's always interesting to see a relatively open game development process and devs that respond to feedback.
Unfortunately, there seems to be a few problems with AMD cards and the proprietary drivers right now so if you're interested in getting the game you may wish to first check for any compatibility issues.
Son of Nor
is available exclusively on
steam
.
Some you may have missed, popular articles from the last month: