The developer of ASTROKILL [Steam] has been busy! The latest patch has just release and the Linux version has been improved.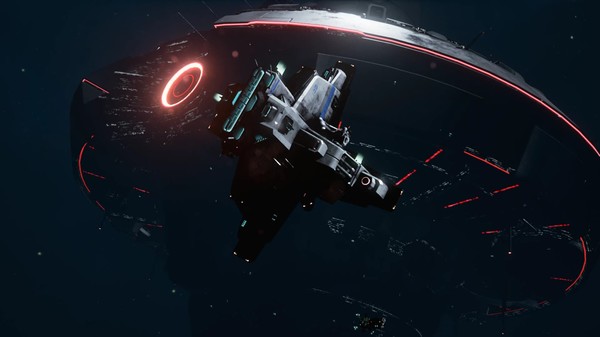 Note: There is no SteamOS icon to indicate Linux support, but it is there. The developer is likely waiting for more confirmation about how it runs before properly advertising it.
The initial Linux version had problems with random freezes, resolution changing issues, problems on AMD GPUs and more. This patch should fix practically all of those problems.
The developer said that the rendering between DirectX and OpenGL should now be "almost identical". I don't have Windows installed to test, but it certainly does look good on Linux.
After testing it out, I can say that it does peform really damn nicely for me. On some of the highest settings I was getting constantly above 140FPS and it felt incredibly smooth and responsive.
The developer certainly wasn't kidding about it being inspired by Freespace 2 (one of my all time favourites), it shows for sure. For example, the targetting system and the sounds it makes seem very similair. For me it's a good thing, it's certainly not copying it, but it has a very familiar feel to it. It also has elements of Battlestar Galactica in it too (the newer version), a certain mission in an asteroid field felt very similar to an episode involving a certain Cylon Raider, your ship in this mission also somewhat resembles a Viper.
Considering how much I've missed playing a decent space shooter, ASTROKILL might just be able to plug that little hole for me.
It's not often I come off so overwhelmingly impressed by an Early Access game, but ASTROKILL feels really quite amazing. The action is intense, the controls feel like they should and it's pretty damn exciting.
I did encounter one bug, where the controls randomly inverted by themselves. I had to invert them in the settings and then undo it to fix it. Minor issue, but apart from that it seems fine.
I have to hand it to the developer, they've really put in the effort in this one, I think they're well worth supporting. You can see their full changelog for the recent update here.
Thanks to the "King in the North" for gifting me a copy.