Orangepixel just released their latest game Space Grunts 2, keeping a similar approach to the original with the roguelike experience and turn-based battles only this time with cards.
If the name is not familiar, Orangepixel also made games including: Heroes of Loot, Space Grunts, Ashworld, Gunslugs:Rogue Tactics and more. They've supported Linux for a long time and Space Grunts 2 continues that.
Fight your way through a crashed and alien infested space ship step by step, and one card at a time.

Space Grunts 2 is a turn-based rogue-like with card-battling mechanics from Orangepixel. You'll encounter a wide variety of aliens, crazy robots, space pirates, hazards and other mysteries while trying to survive the spaceship and doing battle using your playing cards.
You can see some early footage below: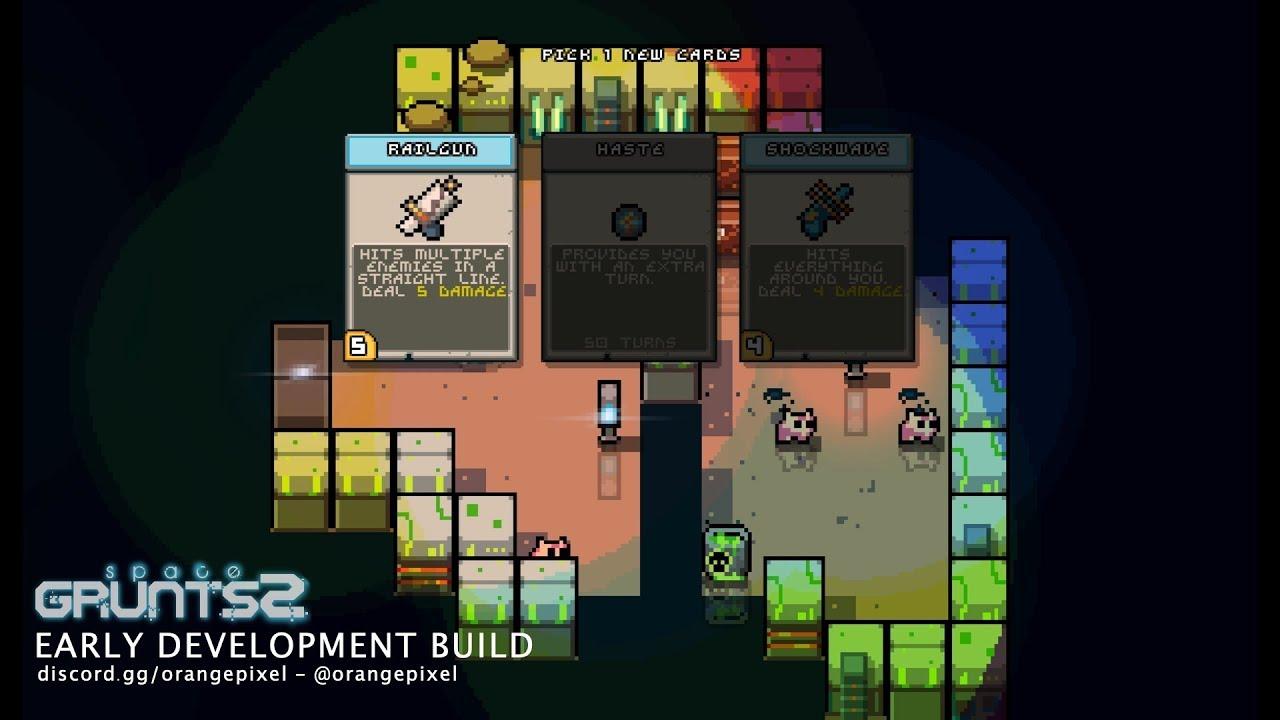 The developer is pretty keen to note that it's a heavy work in progress, to the point that they won't be giving out any keys for us to take a look until it leaves Early Access. On Twitter, they said to only grab it if you under stand it's not finished, enjoy sci-fi roguelikes, enjoy a "loose" take on card-battles and want it cheaper before the price goes up.
Personally, I thought the first Space Grunts was actually a really fun and quite streamlined experience and their most recent title, Gunslugs:Rogue Tactics, was also pretty good so I'm keen to give this a go when it's ready.
The full release is planned to happen before the end of the year. With the price increasing over the next few months as it becomes more ready.
You can find Space Grunts 2 on Steam in Early Access. You can also follow some of the development on YouTube.
Some you may have missed, popular articles from the last month: