I was quite impressed with The Spatials: Galactology [Steam] when I tried this Early Access space station sim in August of last year. It's had a lot of new stuff since then too.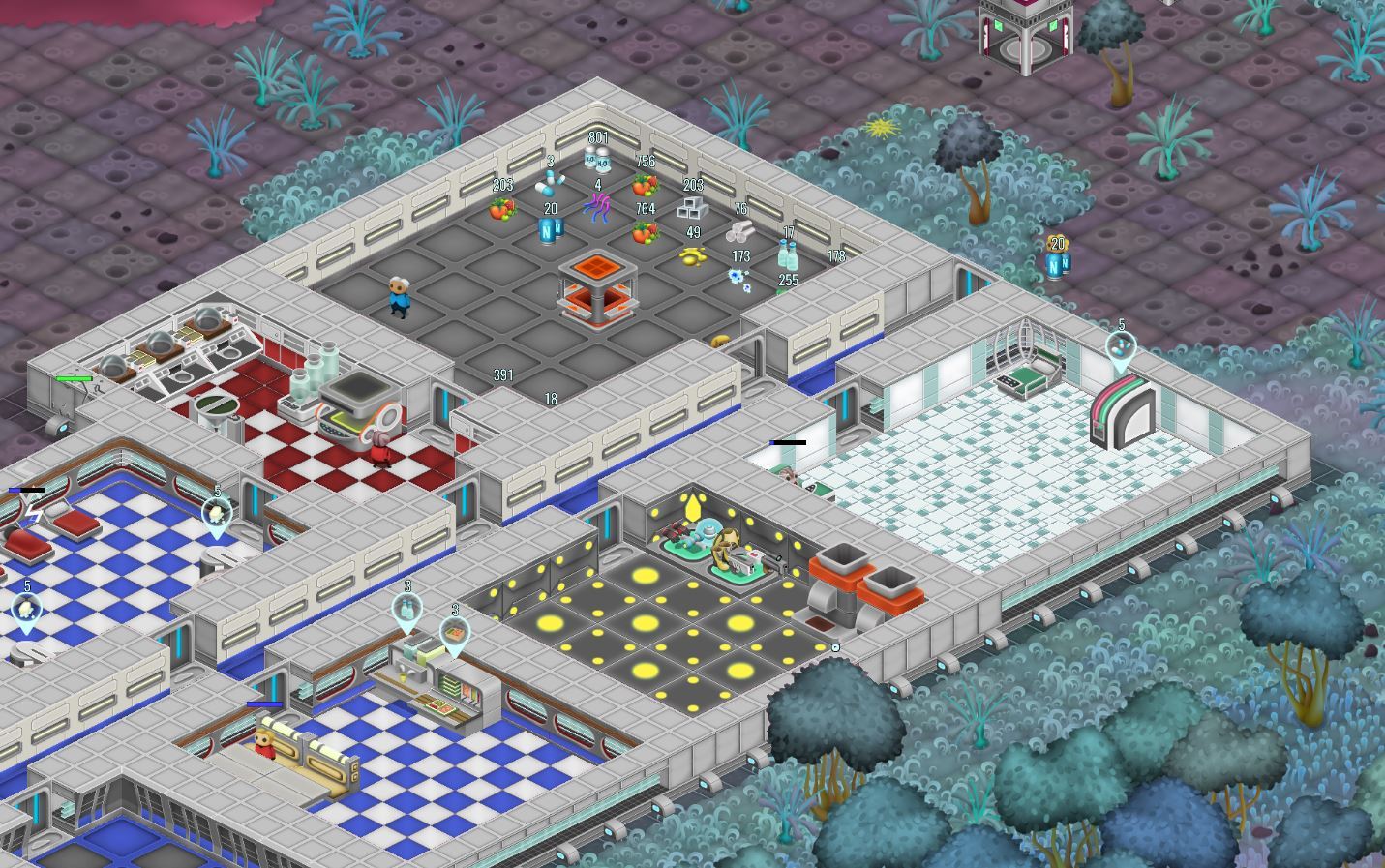 The latest of updates is a big one, huge in fact. It adds in an entirely new building system which allows for construction on planets. This new improvement also brings in another new feature, buildable walls. This changes how you build rooms, the walls are even destructible.
Walls are important of course, to keep a proper breathable atmosphere. They've introduced a new mechanic as a result of this new building system, which will expose your space station to the harsh outside environments and damage stuff inside your base.
It also introduces multiple selection by clicking and dragging, with RTS-style grouping support. So you can set a group to pressing numbers 1-6. Combat has also changed a bit, with you being able to click and drag around a group of enemies to attack them all, instead of individually.
A much requested feature, was the ability to actually repair ruined objects. They've also finally added that in! The developer doesn't sound too happy though, claiming it "goes against the spirit of a building sim". I fully disagree, repairing buildings and objects has been a feature of building games for many years.
There's tons more to enjoy in this update. The Spatials: Galactology really is becoming a fully featured sci-fi building sim and that's awesome. See the full details on the update here.
Anyone playing it, what are your thoughts on it?