Do you love games like Dota, but find they take too long? Spellsworn [Steam, Official Site], a PvP arena game where the arena shrinks might be a good fit for you.
It's not nearly as polished as something like Dota 2, but it's free and fun in quick bursts and quite challenging too. Check out the trailer: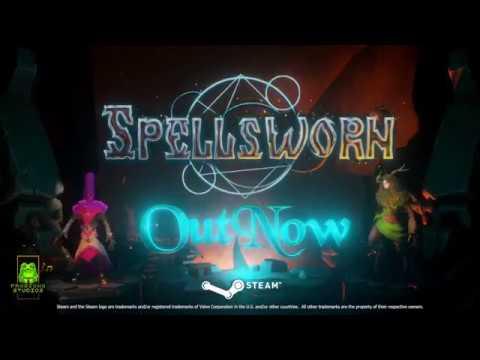 Features:
Test your wits and reflexes in spell-filled multiplayer combat, either alone or in teams - supports up to 8 players.
Choose your loadout across 5 different disciplines - Offensive, Defensive, Area, Utility, and Travel.
Engage in battle across 3 unique arenas, each with their own dangers and demands.
Gain experience through battle, earning skins, weapons and more as you level up.
It does have a few issues, the first being that connecting to rooms people setup is a bit hit and miss. Once you get into a game though, it's really quite fun. It's pretty frantic, especially considering the arena is surrounded by hostile terrain of some sort that gradually eats away at the arena.
It's difficult too! Not because of a lack of instructions (since the gameplay is reasonably simple), but having to dodge all the spells people are throwing around, while finding time to aim your own makes it quite the challenging game overall. You will be bounced around, thrown into lava and it can be quite exhilarating.
It's based on rounds, each round you buy, upgrade and sell spells. Everyone has access to exactly the same spells, so it's quite fair. Once ready you can run around the arena testing your spells until everyone is ready, which is pretty handy for testing stuff out.
Weirdly, mine started with the master sound volume turned right down, but apart from that and the occasional connection issue it works nicely on Linux. Find it on Steam for free.
Some you may have missed, popular articles from the last month: