The early 90s saw a lot of different game genres appear and mature. Games like Wolfenstein, Dune II, Civilization and Ultima Underworld made important contributions to gaming in general. Now, under a new studio, industry veterans responsible for Ultima Underworld have launched a
Kickstarter campaign
for a spiritual successor titled Underworld Ascendant.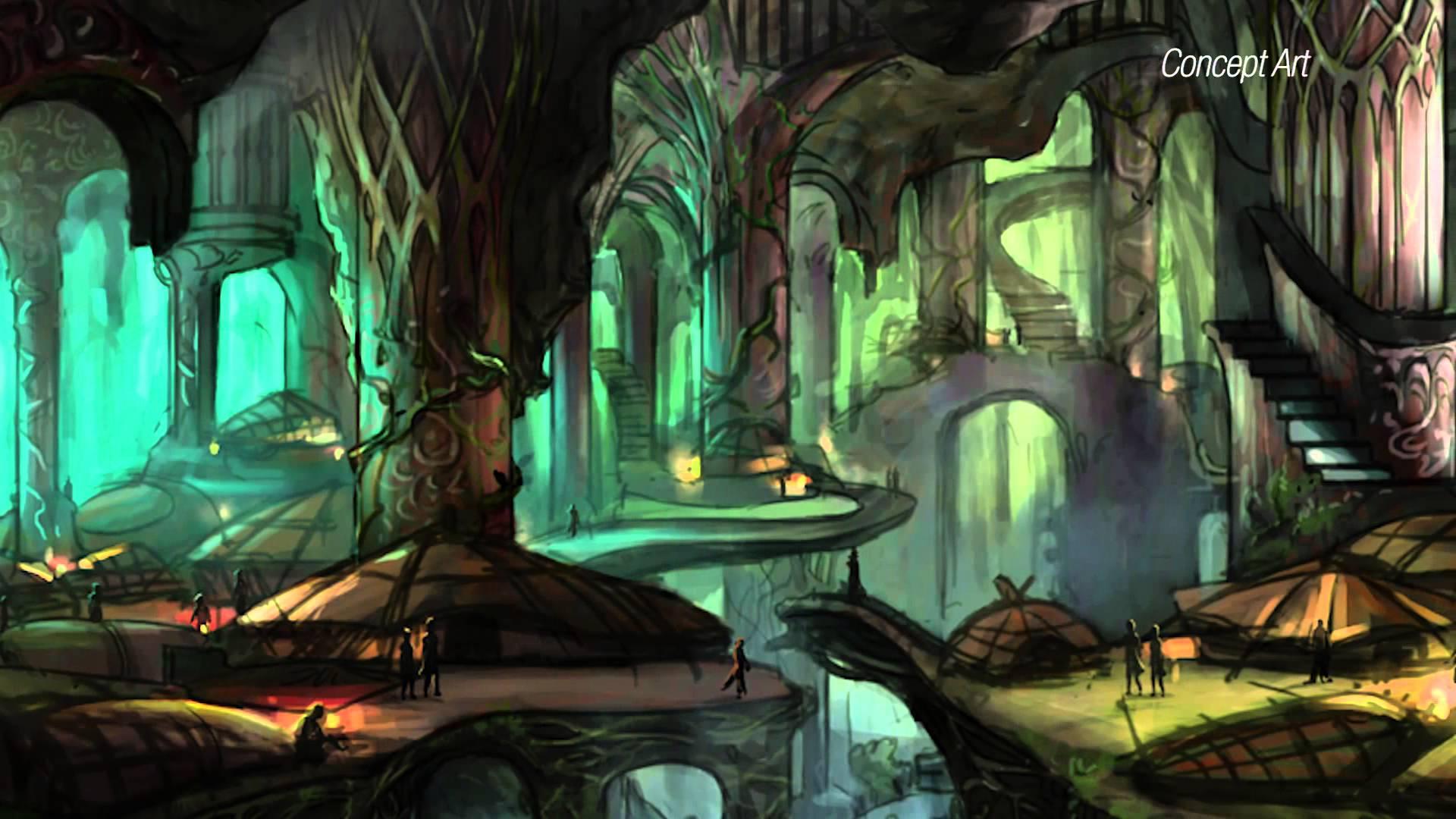 The original Ultima Underworld was revolutionary for its time. It combined a first person perspective, real time combat and a vast 3D world to explore. It's been cited as a massive influence for many games that followed such as Deus Ex, Bioshock and even non-RPGs such as Tomb Raider. It broke with convention that made previous RPGs reliant as either text or an isometric view as the primary way to interact with the world.
The team behind Underworld Ascendant includes people who were responsible for games such as System Shock and Thief. The team has shown off their main vision, emphasizing their underground setting and hope to rekindle that sense of exploration and good storytelling found in their previous games. It promises a strong player-driven narrative combined with plenty of class and ability customization making each playthrough special.
They don't have much besides concept art and the basics to show off right now but I can already see some of the same love in the details that made the spiritual predecessors so great. What has me the most intrigued is the so-called "Improvisation Engine" which allows for multiple solutions in-game to problems that a player encounter. It seems to encourage creative thinking to resolve situations, which is the kind of stuff that old school RPGs were best at.
Linux support is currently the first stretch goal along with a new area and items. With the current funding trajectory and remaining time, it's highly likely that the game will reach at least this first extra. The game will use the Unity engine, which has proved a mixed bag on Linux, but has been used to good effect on other Kickstarter titles like Wasteland 2.
I personally will probably eventually back this project if only because of how much fun I had with the original two Ultima Underworld games. However, as with all Kickstarter projects, there is a possibility that the Linux version may come out much later than the Windows version so
caution is advised about backing it
.
I know a lot of the GOL community are RPG nerds so I imagine I'm not the only one that's excited. I'm interested to hear what others make of this project.
Some you may have missed, popular articles from the last month: