After being in development for over 4 years, the sandbox RPG Spoxel [Steam, Official Site] is finally nearing a release on Steam. Another from my list of emails that got buried after I moved house.
Check out their latest trailer: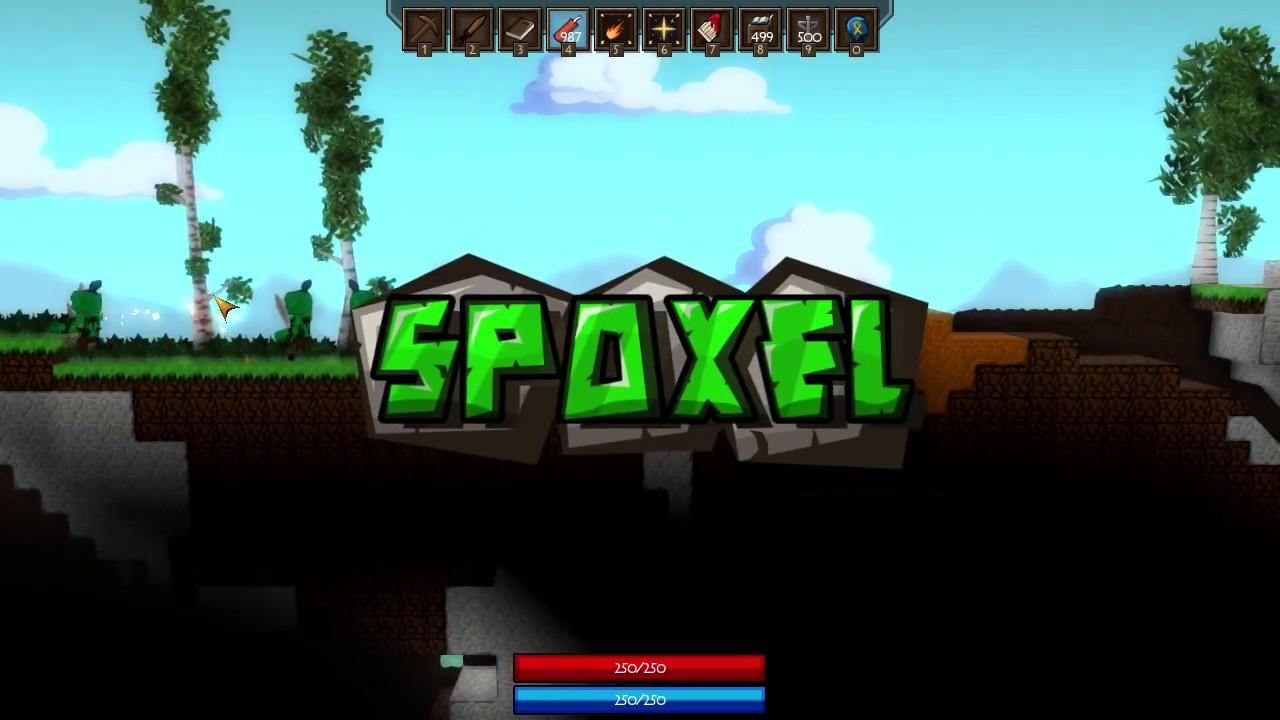 About the game:
Explore, customize, and build across the world of Spoxel as you fight the otherworlders who have subjugated the land and forced the grounders below the surface. Use runes to construct custom powerful spells to use in your adventure or infuse weapons and armor with rare resources to create legendary items of power. Explore an infinite world and delve into other dimensions while you build a base to establish a foothold of power and defend it from your enemies!
What's interesting is how customizable the game is. With you using various materials to create possibly 1000's of different combinations for weapons and armour. This is feature that could set it apart from other similar looking games, which usually end up with a very specific set of items to find and craft.
It will support single-player, as well as fully online multiplayer to fight alongside friends, the choice is yours on how you wish to play it.
I spoke to the developer over email, who confirmed we will be getting review keys when the time is right. They're actually going to be doing a Beta, which you can request access to on their Discord chat channel. If you're interesting in making sure the Linux version is solid, here's your chance.
Looking forward to giving it a go, the style is certainly interesting. They don't have an exact release date just yet, so it could be a few months away still.