Stack Gun Heroes from developer Unstackd seems like it could be quite a fun shooter, one that gives you a highly customizable gun.
I'm a complete sucker for first-person shooters and not many of them truly do something interesting, but it seems Stack Gun Heroes actually does. At any point, you're able to quickly modify your weapon by sticking mods on it and it seems like it could be a lot of fun.
Have a look at the newer trailer they put out a few days ago: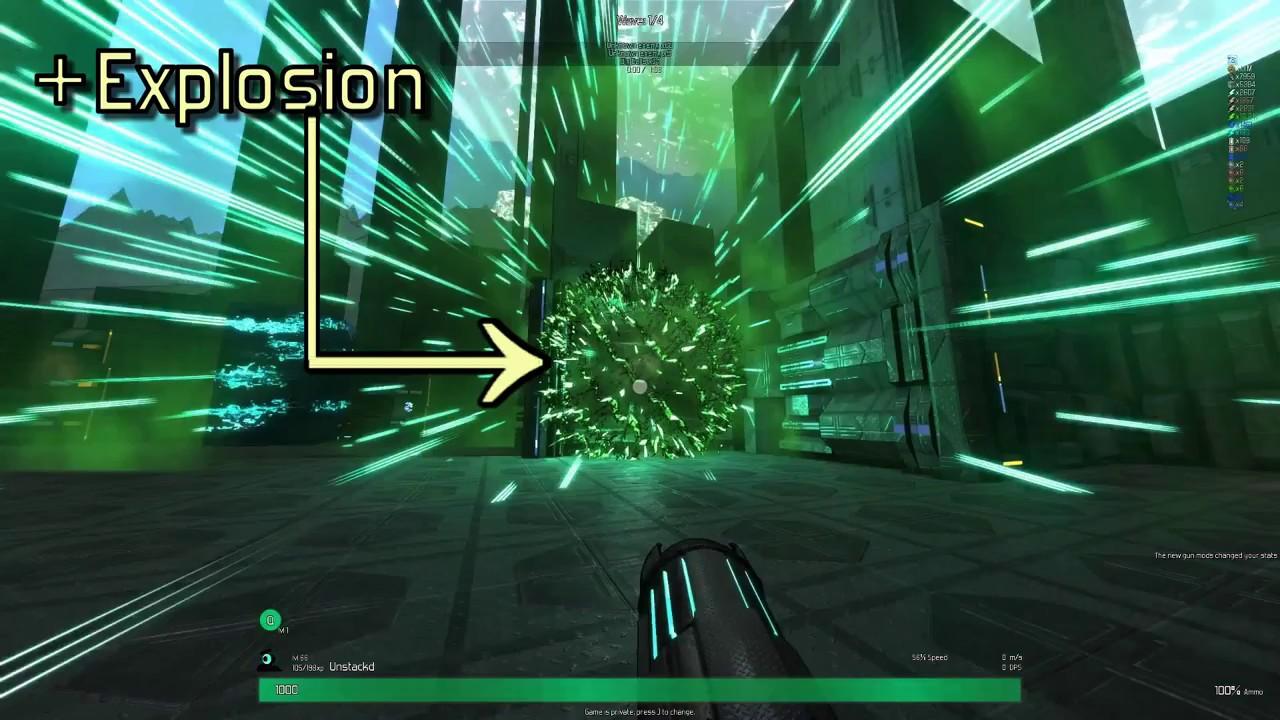 I have to admit, the section where the gun literally sent an enemy flying away like a rocket with a little "aaah!" was so amusing, that I had to watch that part again.
Some features (there's more):
Gun improvisation: Instantly invent guns in the middle of combat.
Tons of options: Over 30 types of gun mods. Make lightning lassos, rapid fire nukes, guns that shoot guns, and more. One alpha tester now flies everywhere after inventing a gun that lets him soar through the air.
Millions of superpowers: Build a collection of randomly generated superpowers that let you summon robots, call nukes from the sun, teleport enemies into the ocean and more.
Base building: Shoot walls onto your base with the Stack Gun and build giant factories that process your loot.
Designed by STACKgen: The game is designed as you play by STACKgen, a game-designing AI developed by a former AI researcher.
Play alone or with friends: Best with 1-4 players. Solo, co-op, and PVP.
Lots of game modes: Defense against hordes of enemies, target challenges, obstacle courses, pvp deathmatch, racing, and more.
Get presents: Save robot civilizations that will use orbital cannons to shell your homeworld with presents in gratitude.
The developer has been working on it since 2012, they said that one person who's been testing it since 2016 has ended up logging 1,600 hours in it—wow and they say it already has tons of content.
It all looks and sounds a little insane, the kind of insane that really speaks to me. A gun that can turn into basically anything, superpowers, varied enemies and lots of ridiculous explosions. This is exactly the type of game that makes me love indie developers, I'm completely sold.
You can follow it on Steam, with no current release date.
Some you may have missed, popular articles from the last month: