UPDATE
we did catch them on twitter:
@gamingonlinux @Max_Damage It has been extremely busy lately and today but we will make a very clear statement on that in the near future.

— Jason Garber (@Jason_Garber) February 22, 2016
@gamingonlinux @Max_Damage We apologize for not giving a definitive answer at this time, but rest assured we have not forgotten.

— Jason Garber (@Jason_Garber) February 22, 2016
Original Article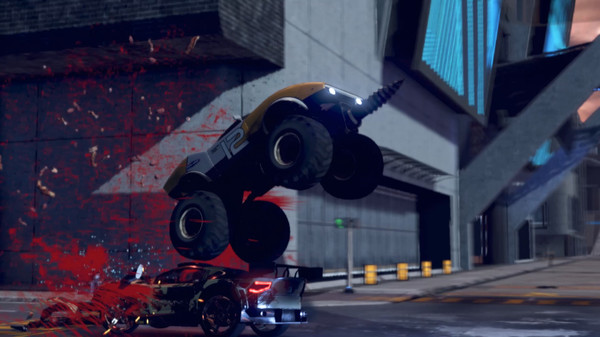 Stainless Games have announced Carmageddon: Max Damage for consoles (PC comes later), but they still haven't put out promises left over from the Carmageddon: Reincarnation Kickstarter. Promises like a Linux version, a Mac version and others.
The
comments on the Kickstarter announcement
aren't too happy about missing rewards, here's some examples:
QuoteHow about you deliver on your original promises before making new ones? I backed you because I was promised a Linux version, where is it?
QuoteSo you take our money, promise to use it for Linux/MacOS port and are instead going to do a port to console.
Nice.
I don't feel ripped at all.
Some more recent comments are even more direct:
QuoteAs literally every single other comment here says, it is inexcusable for you to start work on another game without completing the work that you were funded for. Worse still, your deliberate silence on this is a despicable slap in the face for the hundreds of people who believed in your cause and handed you their money so you could achieve it. You've ignored every single comment about Mac/Linux/DRM free versions on your twitch sessions and I can't even remember the last time you did mention it through an official update channel or email.
Grow some and talk about the issue - one way or the other. At least that way you can maintain a shred of respect.
Honestly, if I had backed it and this is how Stainless Games presented themselves, I too would be extremely unhappy. It's reoccurring theme to promise a Linux version, and for some reason not deliver, or deliver it years late.
I personally emailed Jason Garber from Stainless about it today
who we interviewed in 2014
, and he has yet to reply. I will update you all if he does.
To risk sounding like a parrot of myself: Don't fund a Kickstarter based on the name alone. Heck, I don't fund anything there's too many issues. If you're excited, wait until there's a Linux version that exists.
Some you may have missed, popular articles from the last month: