Star Wars Knights Of The Old Republic II has been updated and it's releasing released today on Linux, thanks to our good friends Aspyr Media. Linux gamers can now get in on some seriously good Star Wars RPG action.

We did see hints about the release beforehand, thanks to that silly leak from the ESRB, and the SteamDB Linux additions.

I actually had pre-release access, so I've been able to test enjoy it for a little while and report my findings back to Aspyr Media. I am very thankful to have Aspyr Media support us directly like this.

I played this one some years ago, and enjoyed it rather a lot, but I never was able to finish it. Being able to finish it on my favourite operating system in remastered widescreen glory is going to be incredible.

If you're a fan of Star Wars then it's simply a must buy. Although it might not be "canon" anymore (I'm unsure on this bit) thanks to Disney throwing out the expanded universe of Star Wars, it's still an awesome game to have.

Along with the updated release, it also features Steam Workshop support (full list below). The first mod to use this should be "The Sith Lords Restored Content Mod" which is an essential addon.
Update: Looks like this mod breaks the Linux version, be warned.

Even if you aren't a Star Wars fan, you will probably still enjoy it if you're a fan of RPG games.

About the game (Official)
Five years after the events from the award winning Star Wars® Knights of the Old Republic™, the Sith Lords have hunted the Jedi to the edge of extinction and are on the verge of crushing the Old Republic. With the Jedi Order in ruin, the Republic's only hope is a lone Jedi struggling to reconnect with the Force. As this Jedi, you will be faced with the galaxy's most dire decision: Follow the light side or succumb to the dark…

What's new?
Added 37 achievements to be earned through gameplay
Added Steam Cloud saves, for users who play on multiple machines
Added native widescreen resolution support
Added resolution support up to 4K and 5K
Added support for controllers, including Xbox 360, Playstation 3 (wired), and Playstation 4 (wired)
Added Steam Workshop support, to allow users to upload and subscribe to different mods and user-created content through Steam

Linux gameplay video - Cut out parts to try to keep it spoiler free, but watch at your peril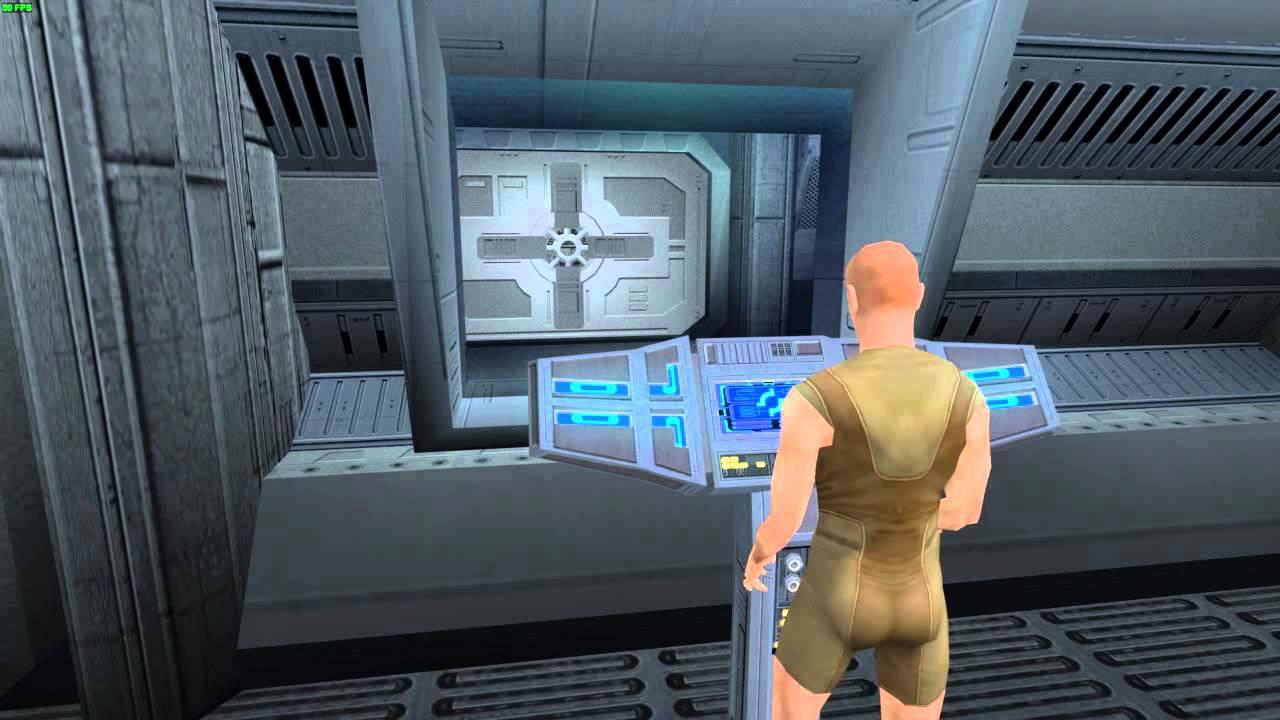 Port report
Performance
Important note: Keep Vsync turned on, because if you turn it off you will come across the infamous getting stuck bug. This is the one where your character may get stuck after combat. The bug is present in the original game engine, so it's not Linux-specific. I can't see a reason to want more than 60FPS in this game anyway, so it's not an issue for me.

The port quality is outstanding as expected from Aspyr Media! Everything is super smooth, and the game works as expected. I haven't yet come across any Linux-specific bugs, so if you do find any be sure to report them.

The game being a good performer isn't really a surprise as it's quite old, but it's also a testament to the porting skills of Aspyr Media.

I've tested the gamepad support with my Logitech F310, and it works. There was one odd issue where the camera just spun around, but hot-plugging the gamepad solved it in that session, and all future sessions. Possibly just my issue, but good to know it works perfectly well now! Being able to really sit back and enjoy it is just beautiful.

Issues
There are a few bugs here and there, and I'm pretty sure all of them are present in the original game. One such bug I encountered is during combat: The the UI suddenly vanished, but luckily my random clicking still attacked the enemy, and the issue vaguely I remember from years ago. After trying my auto-save just before it, I could not reproduce it either, weird.

Gameplay - For those who never played it.
There may be spoilers here, read at your own risk.

It's a game that has aged really well, as the mechanics of it still feel really great. The graphics look pretty smooth too, so it's not really all that bad on the eyes even now.

It's a single-player third-person party-based RPG set a long time before the Star Wars films, so you really don't need to know all that much about SW to play it, or enjoy it! It's quite a story heavy game as well as being filled with plenty of action, so be sure to give it a good couple of hours! There's lots of different ways to play the game.

For those unfamiliar with it, I recommend doing the quick tutorial at the start, just so you get the hang of the camera control and movement together. The default control scheme is to hold the right mouse button down, and pan the camera around with the mouse, but you can also enable the mouse to always control the camera.

It's very much a game of exploration and adventure, as you need to look around your surroundings to find items like weapons, utilities, upgrades and more. You will routinely need to find computer terminals to unlock doors, listen to audio logs and more. It's often a good idea to search around, as I've found a good few upgrades doing so.

Combat is real time with pausing, so you can queue up different attacks while paused, and then unpause to watch your characters fight it out. You don't actually do the combat yourself like in the Jedi Knights games, so it's not an action-RPG. That isn't to say there's not a lot of action though!

There's three different classes to choose from, each with their own unique skills, and you can be male or female characters too. I imagine that will please a lot of people.

You wake up on some sort of mining station with a bad case of amnesia, and it seems like something big went down on the station. You seem to be some sort of Jedi according to an old lady you found, but it's unclear who you are, or what side you're even fighting for.

You have a light and dark side scale which is basically how good or evil you're making yourself out to be through your actions. It's great to have it in the game, and have it change how your character looks. I think sinister looking Sith characters look so much more awesome than Jedi.

Eventually you find a utility droid named T3, and you have a hilarious chat with it. It has the typical Star Wars "beeps and boops". I had no idea what it was saying, so I told it not to question me, and then it made some whimpering sounds like it was scared of me. Pretty sure I earned some dark side points for that. Am I doing this right?

There's another droid you come across a bit later on, and this game has some really good writing in it. This droid unwittingly tells you exactly what you need to know, if you chose the right conversation options. The way this droid speaks is quite funny, as it keeps blaming its slip ups on being broken, but it's obviously lying.

If you thought the game was all about getting off the station, be warned: There's much more to the game than the station and it's quite a big game, with multiple worlds to visit.

Honestly, I had long forgotten just how great this game is, and It's going to be an immense pleasure to complete it on Linux.

Find Knights Of The Old Republic II on GameAgent (to support Aspyr Media directly) or on Steam.


Big thanks to Aspyr Media for bringing one of my favourite games ever to Linux, and I look forward to seeing more ports from you. If you could do me a favour and give us the first KOTOR that would be, you know, swell.
Some you may have missed, popular articles from the last month: