Starbound begins with you fleeing your homeworld in a space shuttle, just as it's destroyed by an unknown enemy. With nothing to guide it, the escape pod shoots into space without direction, becoming hopelessly lost in a sea of stars.
The game itself looks to be something of a spiritual successor to Terraria, in the way that it's side scrolling with tile based building, see the video below: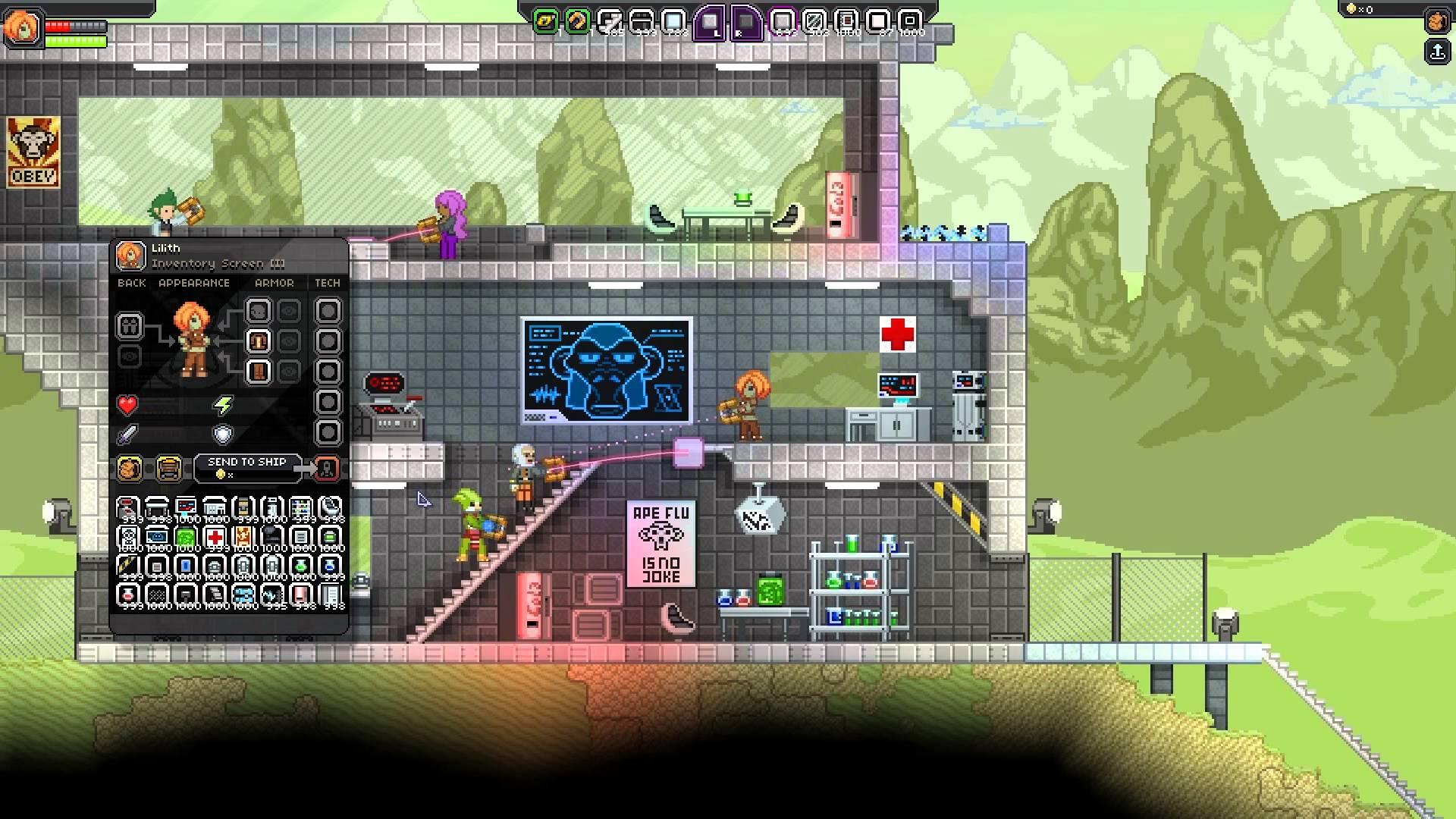 Although it tends to differ rather a lot to Terraria due to being not only in a futuristic setting but you get to visit different planets as well.
QuotePlanets in Starbound are entirely procedurally generated and filled to the brim with unique content. We went into the planet generation with one simple goal: no two planets should be the same.
The pre-orders for the game are now open (as of today!) and have literally exploded causing their website to load slowly (so be patient!), they have already raised at time of writing $178028 and it's seriously rising quickly!

Pretty safe to say that these guys will be able to work on this full time thanks to their pre-orders! I hope others are watching this, crowdfunding via places like Kickstarter is not the only way to bring the money in.

The game isn't even out yet but is due to go into Beta this year and thankfully will be on Linux, Mac and Windows!

You need to fork out at least $15 to secure a copy + a Steam key and gain access to the soundtrack right away!

Looks like a no brainer to me, the game looks and sounds positively AWESOME.

Update: It continues to explode, they have now gotten over $400,000! They have announced a "stretch goal" as well for a new race at $500,000, think it's pretty safe to say they will hit that rather soon!

Update 2: They have flown past their first stretch goal to add a new race to the game, the next stretch goal is at $750,000 to add collectible fossils to the game, sounds cool, they are sitting at $624,000+ currently so at this rate it's easy to see they will hit this one as well.

They have also confirmed pre-orders will be available all the way up to the Beta release!