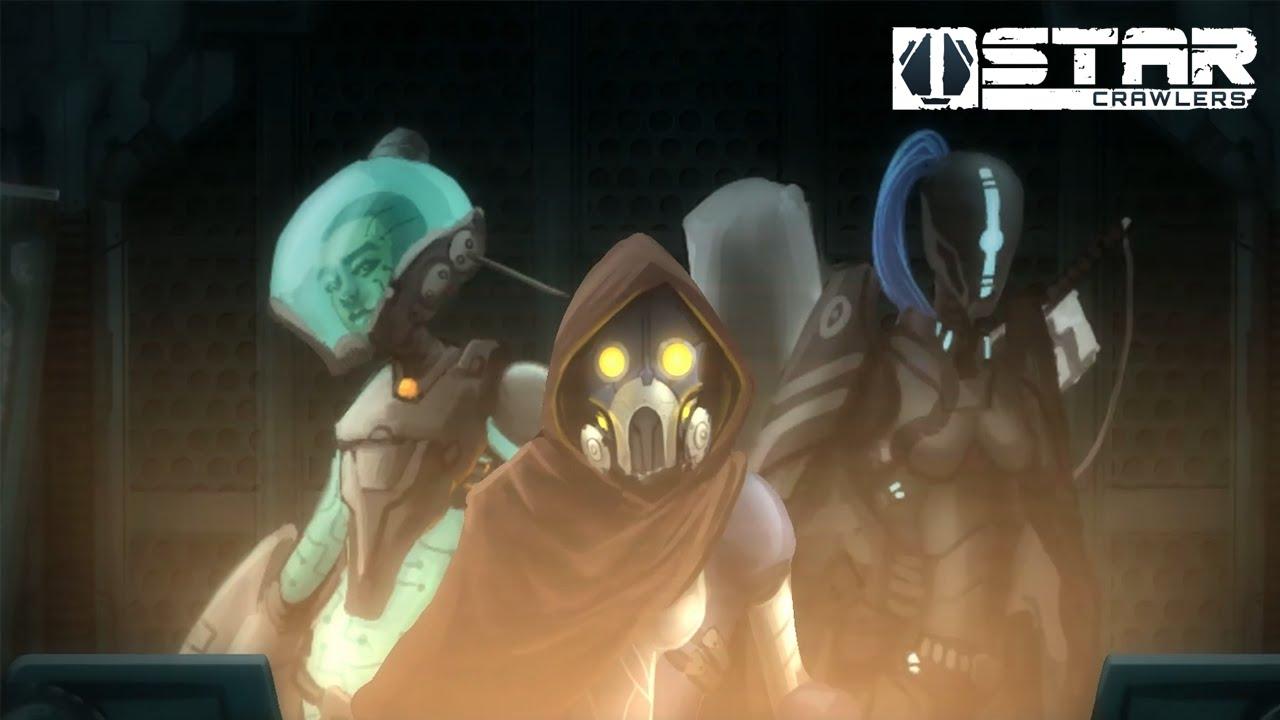 StarCrawlers is a good looking dungeon crawler with RPG elements that caught my eye recently, so I decided to spend some time getting to know it.
About the game
(Official)
Crawlers Wanted: high pay, certain risk. Plausible deniability a must.
Build a crew of renegade adventurers on the fringes of space, taking jobs from megacorps to hunt bounties, sabotage rivals and conduct corporate espionage. If you can navigate the intricate politics of wealth and power, you might just survive long enough to spend your hard-won credits.
You're a Crawler, and that means you work for those that can pay. Asset recovery, commercial espionage, and mayhem for hire are just a few of your crew's specialized services. If something shady needs doing, chances are a Crawler will be involved. Succeed and you'll be rewarded with better pay than any corp drone can dream of. Plus, you'll earn the respect of the eclectic assortment of merchants, opportunists and adventurers who make their home in the fringes of space.
Some thoughts for you
I've always had a love for these first person dungeon crawlers since the early games on Amiga, so to have a sci-fi version with guns and RPG elements, it was far too good an idea to pass up.
I should note that the game is in Early Access, so nothing is finished, and there will be bugs. With that said it's still an enjoyable experience already.
Originally it was mouse movement only, but they have implemented a free look mouse mode, and it enables you to get a much better idea of your surroundings! It also allows you to appreciate the lovely graphics some more too.
As expected, it's not quite the same as the older dungeon crawlers since it has the RPG elements. This will include doing quests, speaking to a shop owner for weapons, armour and more. It's a nice touch, as you're not always put against the odds in a dungeon.
I do like the minimal interface during exploring and during battles, as it gives you a better sense of actually being there. During a battle you don't have lots of ability buttons everywhere, you simply hold the mouse button down on an enemy, as a nifty pop up menu shows what you can do. I like it, a lot.
The only thing I dislike currently is the camera movement with the keyboard: If you hold down left or right for just a split second too long you turn more than once, and it can get a little bit disorientating. It is an early access game, so issues are to be expected.
The good thing is they recently added an option for permanent free-look with the mouse, and this works much more like a traditional first person experience. I decided to stick with that mode for a nicer experience.
I do love the different options that the game presents me with. During my second quest I decided to accept the sidequest offer that was called in to collect some medical supplies during my run. When I found these medical supplies I was actually given the option of calling them in, giving them to a colony that needed them, or keeping them to sell. I decided to play nice (for now), and called them in for my standard reward.
I do love my currently chosen perk of a little robot named Bolty. During combat he just zips across the screen smashing an enemy when it's his turn. Good old Bolty!
It's reasonably well polished for a title so early in development, but there are parts that aren't implemented properly. I found some sort of robot AI, and for 200 credits I could get it fixed up, so I chose to do so. The mechanic told me this section isn't implemented yet, so they waved a magic wand to allow me to recruit it. That's a funny way to allow gamers to get past unfinished features, and I approve.
Final Verdict:
For a sci-fi fan like me, it's a no brainer. The Linux version works well, and the game is interesting. I can't wait to see where they take it!
If you want to support a promising title, go right ahead, but as stated, it's not finished.
Check out
StarCrawlers on Steam
now.
Some you may have missed, popular articles from the last month: