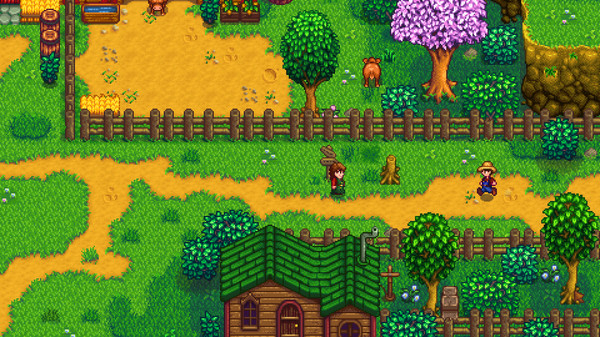 The developer of Stardew Valley has stated in a fresh news post that the Linux version should be ready very soon.
Really excited to try this out, it has a vast amount of good reviews and it looks like a game I could happily lose myself in.
Considering Ethan Lee (who wasn't picked to port it) already had a working concept using FNA, I am glad the people who were picked to port it won't be taking too long.
From the
news post
:
QuoteThe Mac and Linux version of the game are still in the works, and should be ready very soon! Still working on the multiplayer and version 1.1 updates, too, and will keep you updated. Thanks for all of your patience and support!
About the game
You've inherited your grandfather's old farm plot in Stardew Valley. Armed with hand-me-down tools and a few coins, you set out to begin your new life. Can you learn to live off the land and turn these overgrown fields into a thriving home? It won't be easy. Ever since Joja Corporation came to town, the old ways of life have all but disappeared. The community center, once the town's most vibrant hub of activity, now lies in shambles. But the valley seems full of opportunity. With a little dedication, you might just be the one to restore Stardew Valley to greatness!