Do you like blowing things up? How about blowing things up in a cartoon-like setting? Tons of weapons? Tons of enemies? State of Anarchy: Master of Mayhem [Steam] seems to have it all.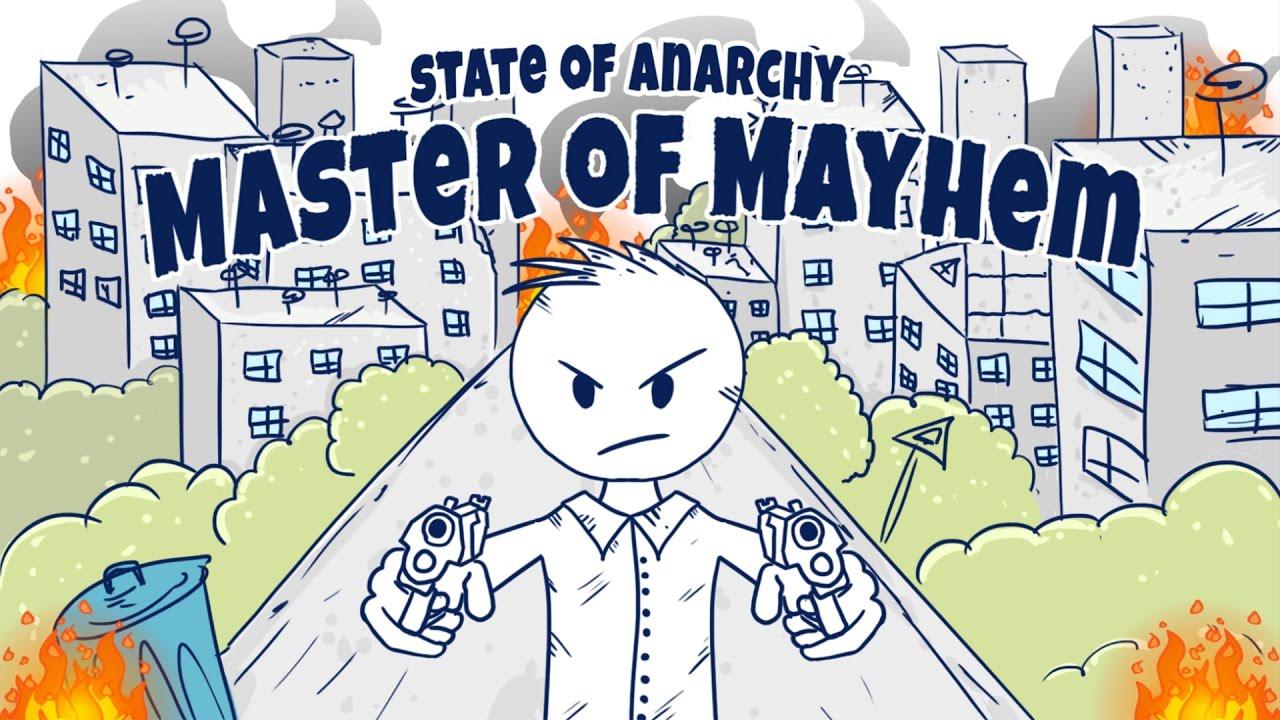 It officially released on March 31st last year and I'm incredibly surprised that no one has emailed it in to us. I had never heard of this until today, it seems to be one that firmly flew under the radar.
It just had a big update, which allows for dual-wielding weapons. They said it themselves, what's the point in having two hands if you can only hold one gun, in this case I agree, more glorious destruction for me! They also added in new weapons like grenade launchers, slime shooters and so on. There's also new special effects, tougher enemies and more. See the full release notes here.
I decided to test it out and honestly, I haven't laughed this much since playing Hidden Folks. I would be very surprised if the sound effects here weren't made using their mouths, it's hilarious. You will be jumping into cars, running people over, chasing UFOs, storming into banks and plenty more.
If you decide to try it out and think it's too slow (I did too initially) don't worry, you get upgrades once you clear a stage. You can upgrade your movement speed, max health and some fun statistics like Bloodlust to give you a chance to regenerate some HP after killing an enemy. As you progress you find more interesting weapons too and it just keeps getting better the more I play of it!
Since it's really silly and the graphical style is rather tame, I would say this is a reasonably safe pick for a younger audience as well. You can find it on Steam. It's also on sale, not that it was pricey to begin with! If you're in the mood for a shooter that's just ridiculous, go for it.
Some you may have missed, popular articles from the last month: