Voxel Turf [Steam] is the new block based urban sandbox from developer L Twigger, some may see it as a voxel sandbox version of Grand Theft Auto, so here's some thoughts.
Note: The game is actually developed on Linux, awesome!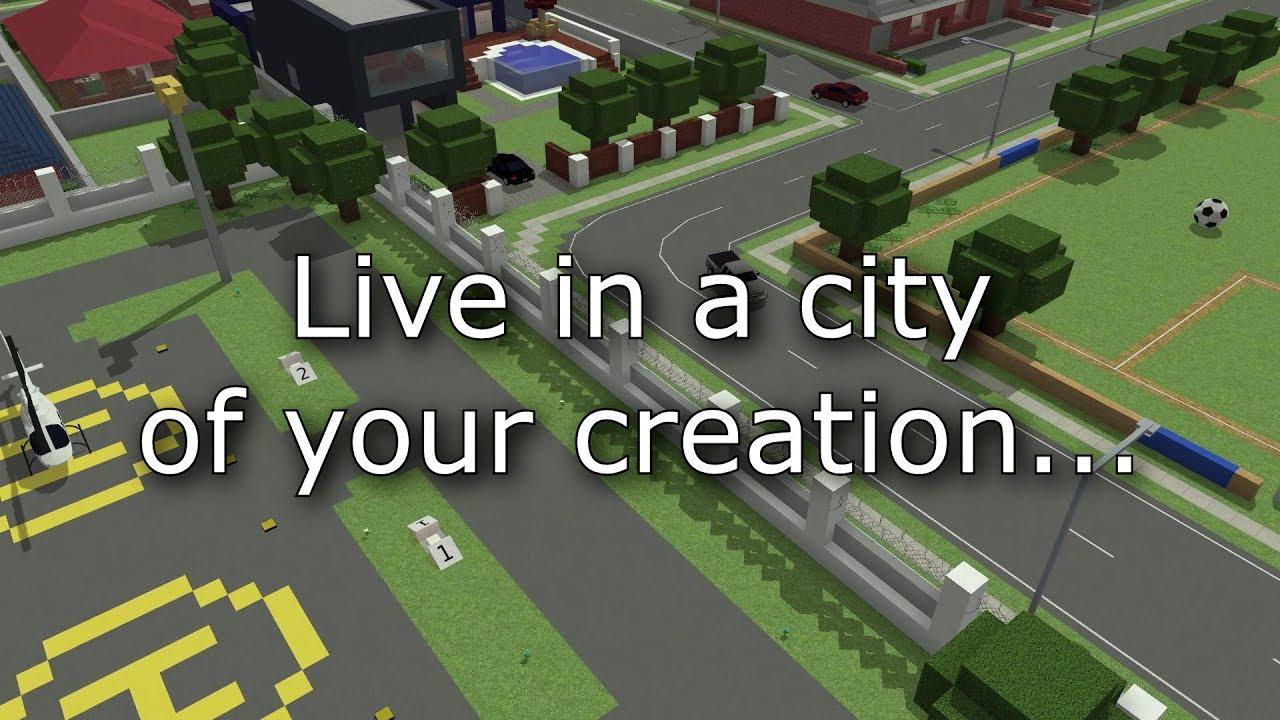 I often have a hard time with block-based building games, mainly after spoiling myself on far too much Minecraft years ago. I spent days on end playing it and I ended up burning out on sandbox games for quite some time. I was hoping Voxel Turf would be different, considering it has weapons, vehicles and loads more. Thankfully, it's really not "just another sandbox game".
It's actually a strange mix of many genres. It's essentially like playing a city-builder in first-person, with you being a part of the city, for better or worse. There's hints of GTA, Minecraft and a city-builder all blended together in one odd mix of features. To help with this, the game has multiple different modes of play. A free build mode, where you get a randomly generated city, a turf war mode where the map starts off blank and a strategy mode where all hell has broken loose.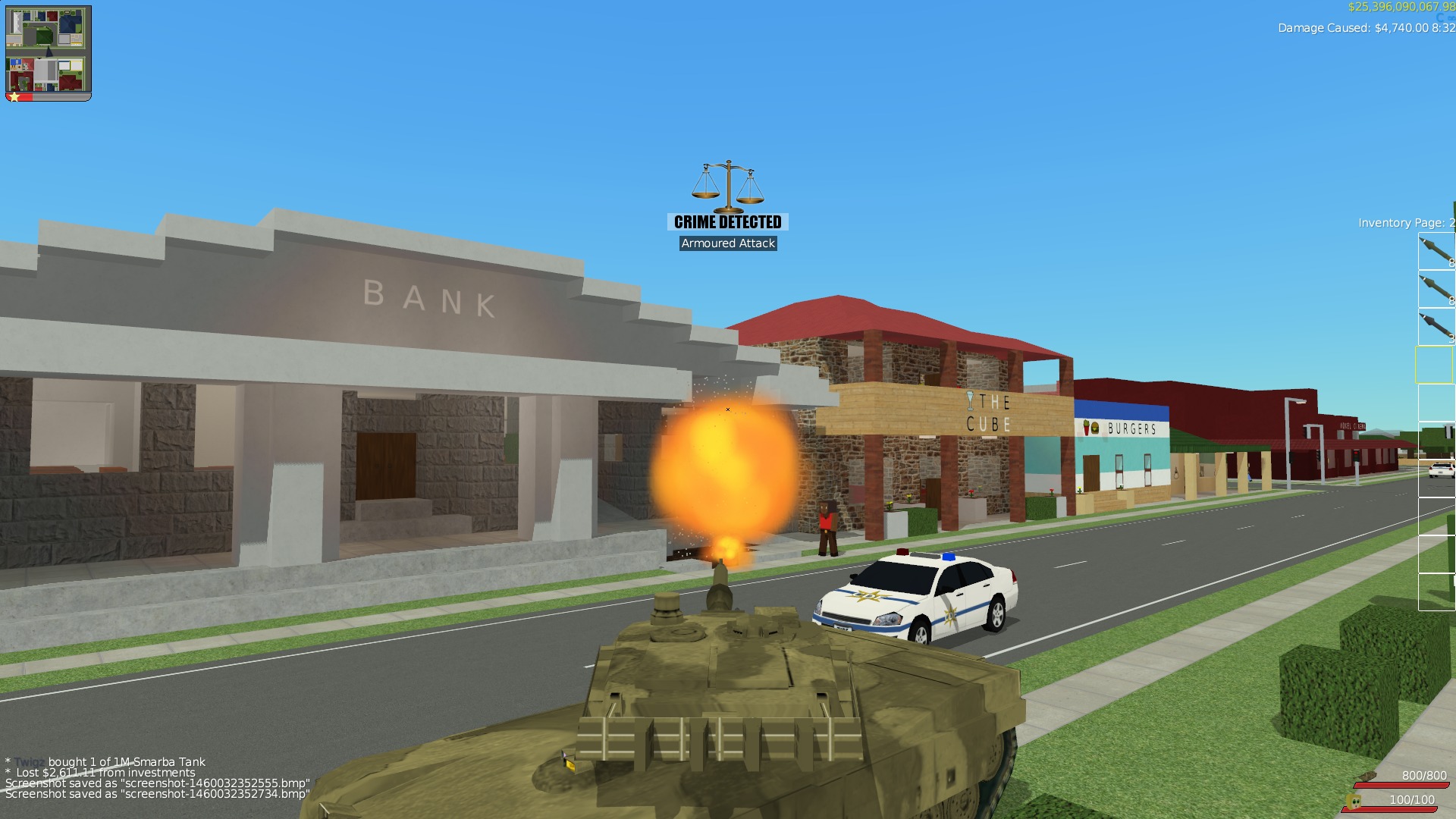 There's helicopters, tanks, police, bandit bases and so much more. It can be played in both singleplayer and multiplayer with servers too, so you don't have to do it alone.
There's quite a lot to learn at the start, so it did honestly feel quite daunting to get to grips with it. The tutorial could certainly use some improvements, mainly for the flow of it. Currently, the tutorial tasks you with various minor stuff to show you the ropes, but you need to turn in the quest each time in the menu, rather than it nicely progressing onto the next one. Bit weird, but it does at least cover most of what you need to know. I think some more advanced and in-depth tutorials would help people really dive into the gameplay. I felt completely lost after them to be honest.
Some of it really can end up feeling like a blocky GTA, right down to the stars system to show how naughty you've been when the cops come running, which is actually pretty sweet. It's also highly amusing piloting a helicopter around, while the police flail about trying to catch you. You can shoot from the helicopter too, making aerial hit and runs quite amusing. Getting away from police doesn't make too much sense right now though. It seemed to take forever, even when inside a building and they couldn't see me nothing happened for 20 minutes. Just 20 minutes of listening to bloody sirens. So I went out the back, jumped a fence and suddenly they had completely lost me — okay then.
There's lots to appreciate about it, like the weapons system. You can get mods for weapons, to increase certain attributes, like an Explosive Mod, a scope and so on. There's even an RPG style level up system to increase attributes, gain perks and so on. There's so much to it, putting it all into a single article really is quite difficult.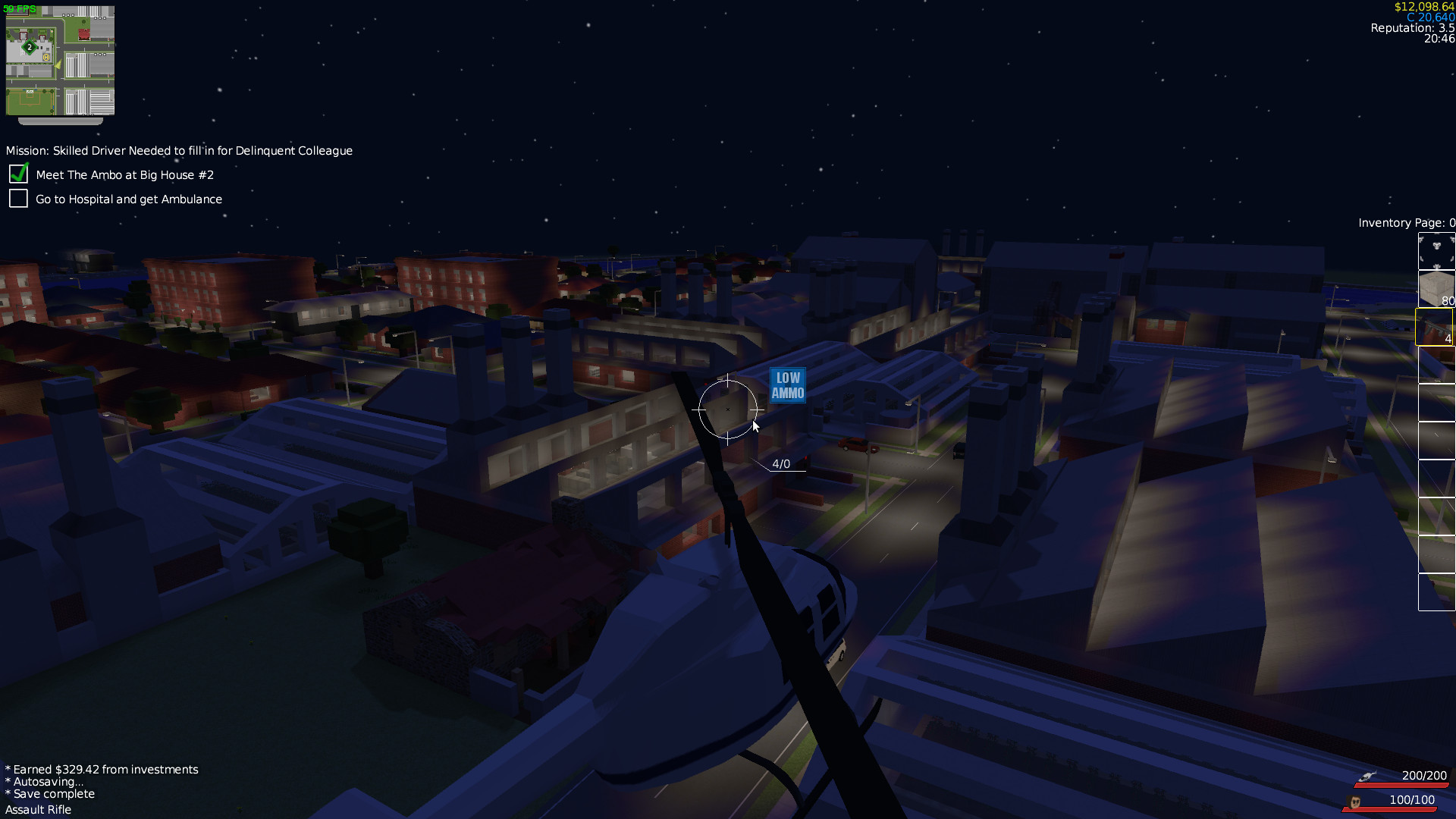 At one point, I took on a mission to drive an ambulance around because their usual driver was drunk. I couldn't actually find the ambulance initially, so I went to the roof and took their helicopter for a joyride. I later found the ambulance and had to put my foot down to pick someone up. Annoyingly, when I got there nothing happened, I tried getting out to find the person and was told to get back in, so I failed. I think missions like that need a little more work in explaining how to actually do them.
The city-building aspect of it is quite interesting, since you don't own the whole map and you're competing with others. You buy plots of land with cash earned from doing various NPC missions, or from buildings you already own.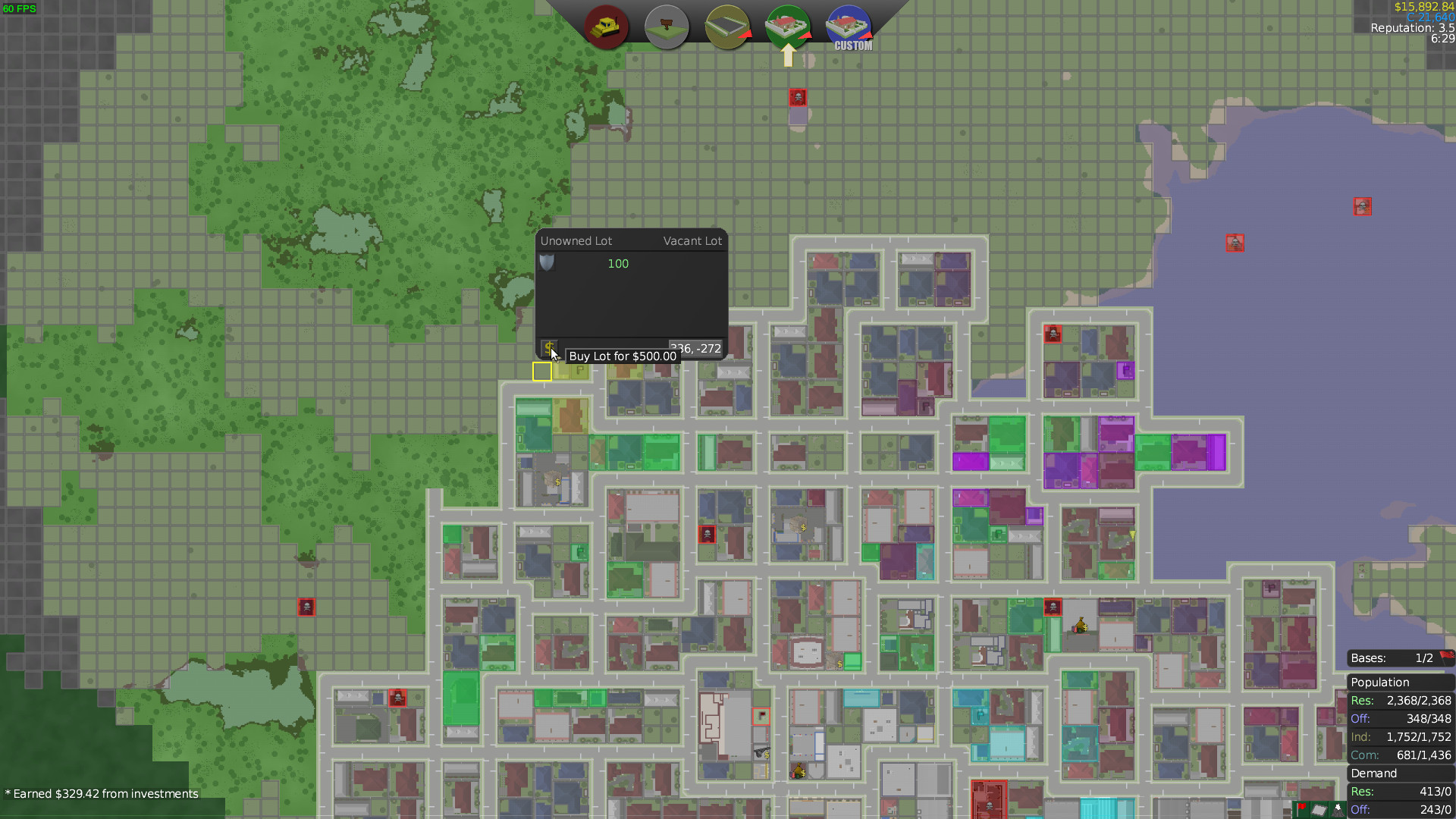 Actually building up can take a while, since even the most basic housing units cost a crazy amount of money. Missions don't really give much money early on, so it can take a number of hours to start actually getting a decent income to expand. I think the cost of buildings could use some balancing to be fairer, or make more ways of getting money better explained.
There are a few annoyances, like descriptions of buildings being cut off, UI elements not being movable and so on. Lots of little issues like that are littered throughout the game. It's not bad, it just needs a fair amount of work done to the UI to make it not feel so clunky. Another issue with the UI, is buying items. Let's take ammo for example, which you buy one at a time. Buying lots of ammo will spam the left of the screen with "bought 1 assault rifle rounds" right up to the top of it.
The movement is also an issue, jumping in particular is so floaty it's incredibly hard to be accurate with it. Things like jumping on a block to get over a fence become a real hassle.
The income and expenditure system is also a little confusing, mainly as I don't see anywhere to see an overall status of both. I think a simple UI to see a list of the two would be extremely helpful.
Performance is also a little hit and miss. At times it's been perfect, other times it's been slower than a snail. Adjusting the FOV makes it drop quite hard too, so hopefully it will see some optimizations in future. My PC is by no means slow with a 980ti and an i7, but I've seen it drop to 30FPS and below multiple times while driving around.
I've had a surprising amount of fun with it, all things considered. Most of my time has been spent in a helicopter, flying around blowing shit up — because why the hell not. Partly since I really don't have a clue what I'm actually supposed doing. I imagine in a couple months it will be a lot more fun, as I would say it does need more time for polishing. I will have more thoughts up on it at a later date, once I've seen what the developer does with it and when I've experienced all aspects of it.
If you're in the mood for a new open-world sandbox game, that has a mix of genres blended together that's a little rough around the edges — go for it. Considering the price, it's well worth it even now. I would say this is a diamond in the rough.
You can find Voxel Turf on Steam, where it's on sale right now for £4.75 until September 20th when it rises to £5.59.
Some you may have missed, popular articles from the last month: