Valve have now updated the Steam Client and the firmware for the Steam Controller to allow Big Picture Configuration editing and more.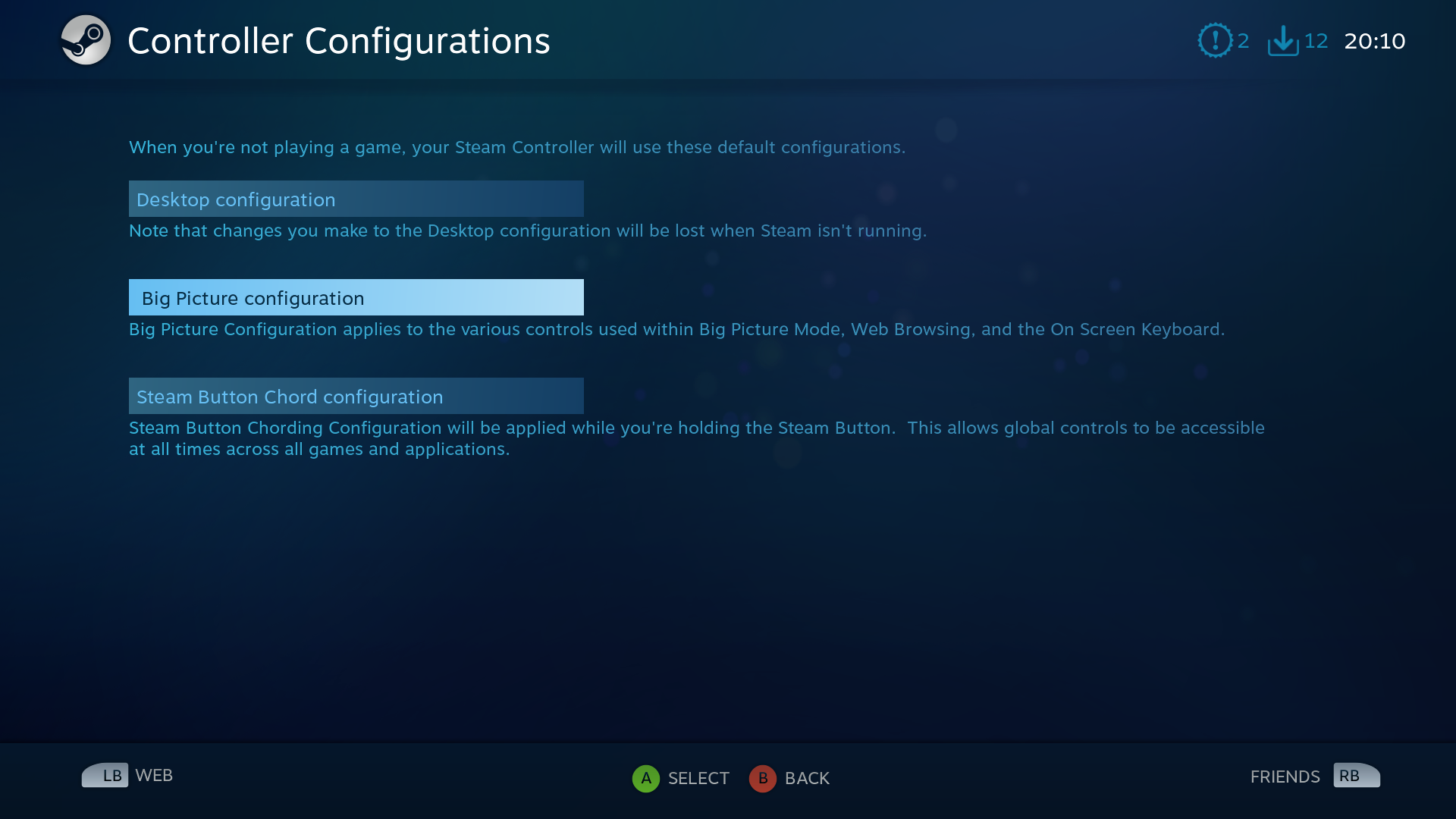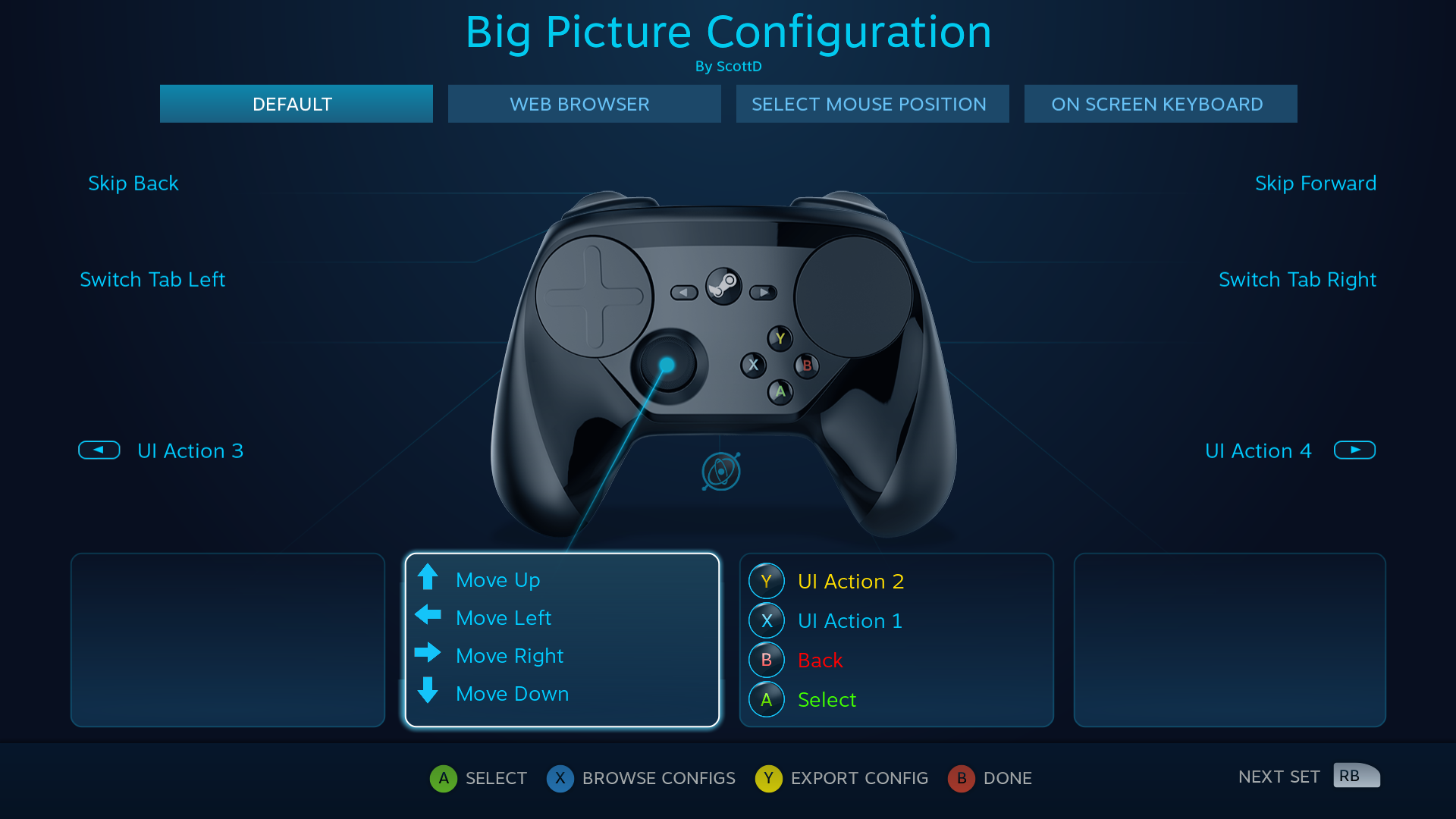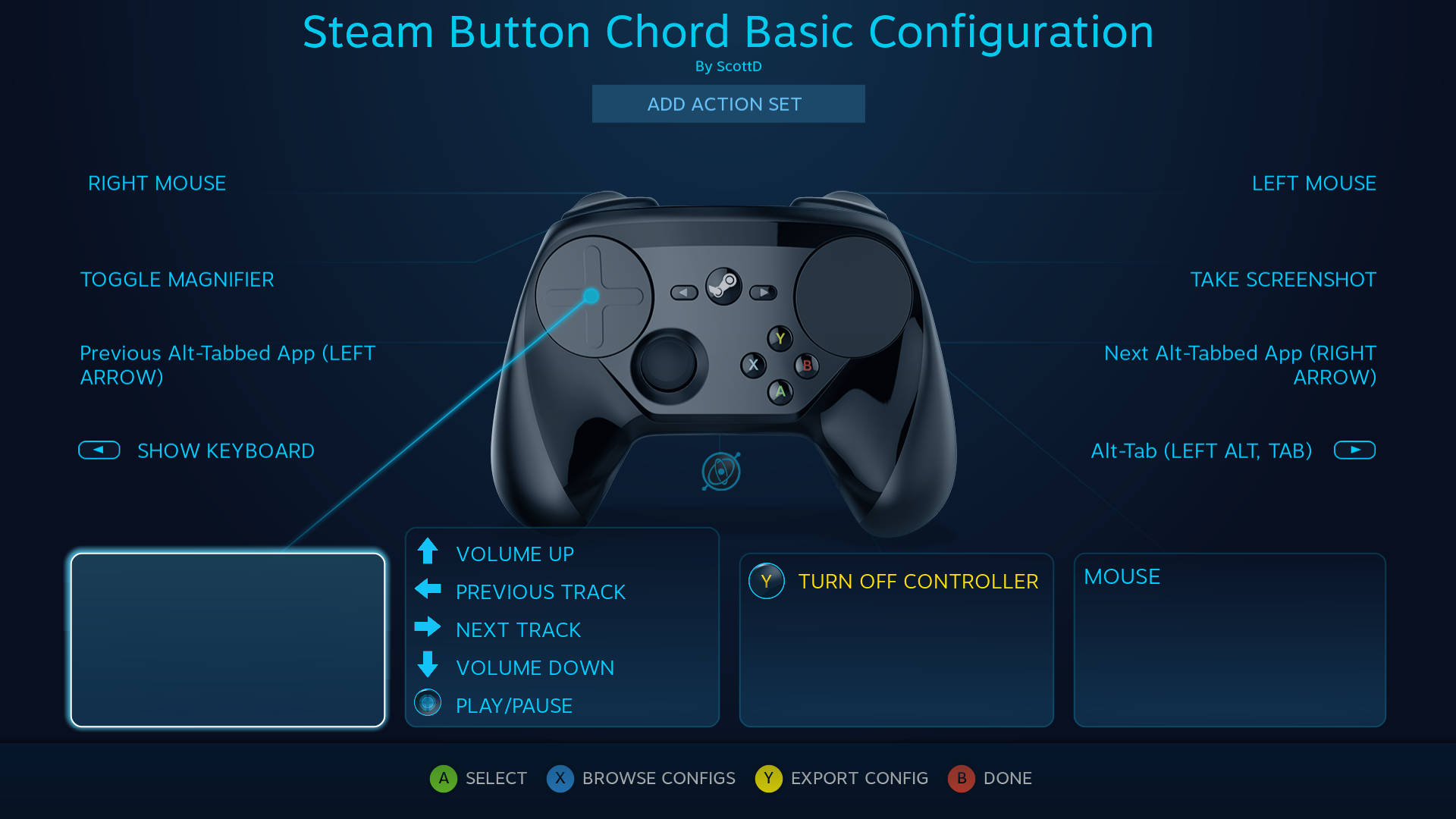 Adjusting what happens when you press the middle Steam button, the "Chord" button while pressing another is a very nice addition. It opens up yet another button to be used for other things.
You could make it so pressing X and the Chord button minimizes Steam Big Picture, shut down your PC, turn volume up or anything like that.
They added in a new screen-zoom option, apparently it works on SteamOS and other desktops are possible too, but I haven't been able to get it to work on Ubuntu Mate. Not that I can ever see a need for it personally.
You can now power off the controller, or the system using the controller. Turning off the system from the controller is a pretty nice addition. Especially if you're using it for some sort of media centre, or in bed and a quick tap of a button.
What I would really like them to fix, is the on-screen keyboard not actually working on Linux. You can get it to appear, but not actually give any input to an application when using it. Making it useless on Linux. I
opened a bug report
for it in March, still not fixed or even replied to by Valve despite them marking it as "reviewed". To be clear I am talking about desktop Linux, not SteamOS.
See the
full changelog here
.
What is annoying me right now, is for some reason unless Steam is open I now can't even use my controller on the desktop as a mouse. Not sure if I'm missing something from when I installed Ubuntu Mate ages ago, or if the new firmware has messed up the desktop use outside of Steam. Has anyone else noticed anything? Upon more investigations, it appears to work fine if plugged in via USB. But when it's in wireless mode, nothing works without Steam itself open. To be clear again I am talking about desktop Linux, not SteamOS.
Edit: I've had this issue confirmed be others now.
Bug report here
.
Some you may have missed, popular articles from the last month: