The
Steam Controller
keeps on getting better and better, the latest update is pretty fancy too. You can now take your custom configurations with you, and customize the turn on and turn off sound as well as the brightness of the Steam button. You can also now share non-Steam game configs.
Probably one of the most useful updates to the controller to date, and it has made me pretty happy. Although I did get stuck choosing which turn on sound I wanted: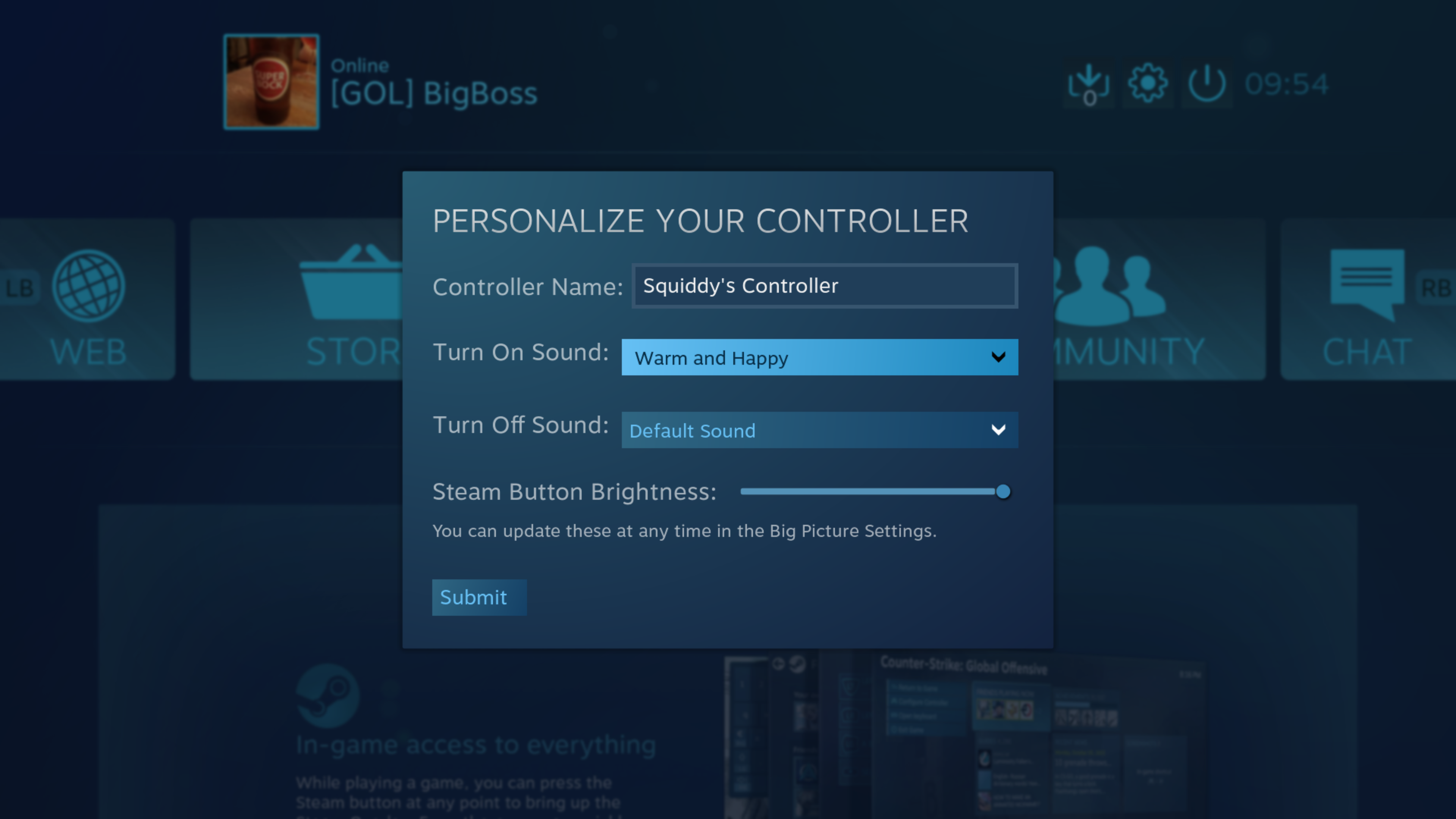 You then have to wait for it to all be moved: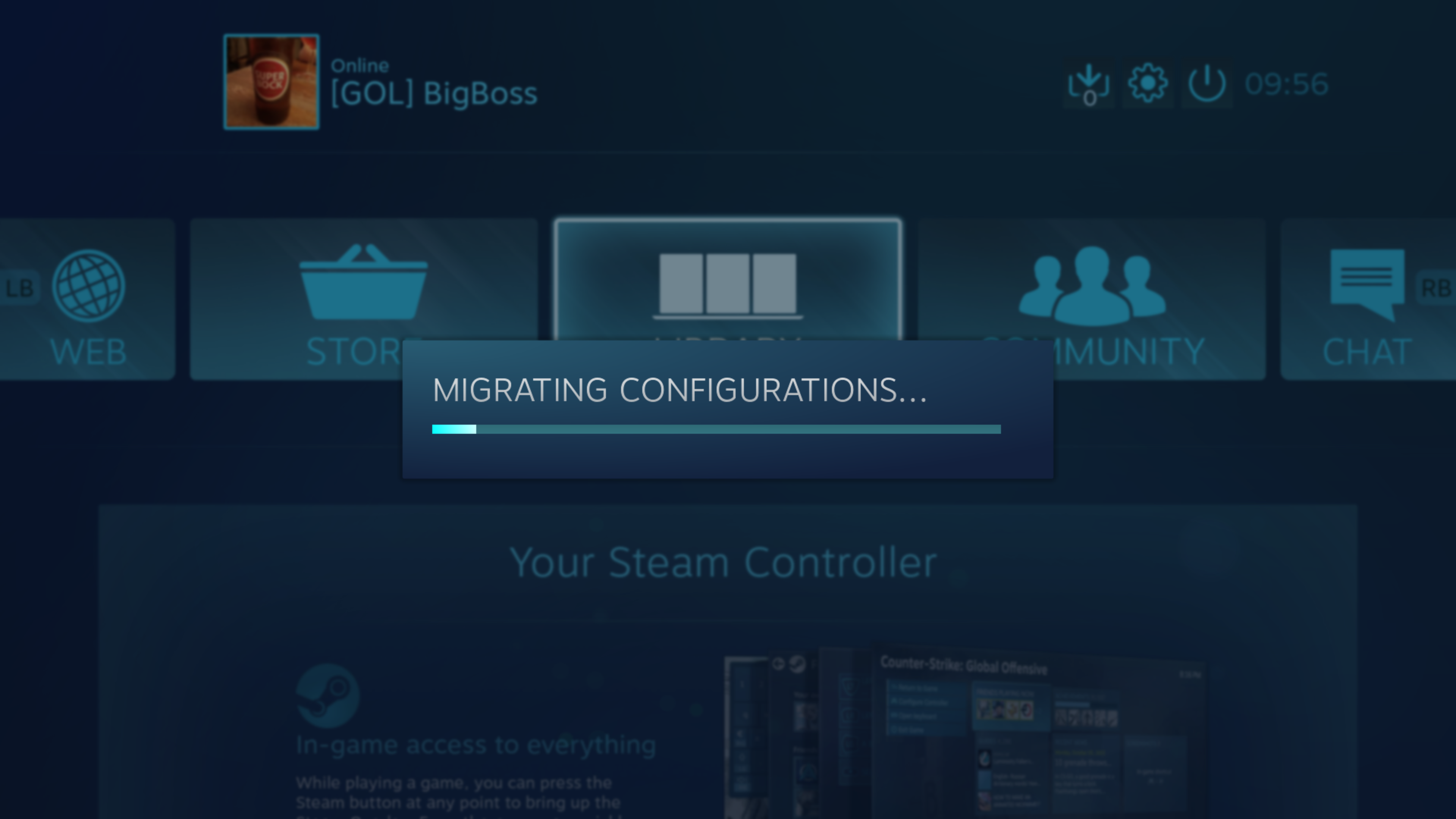 You can change the settings at any time in the new menu when you hover over your controller: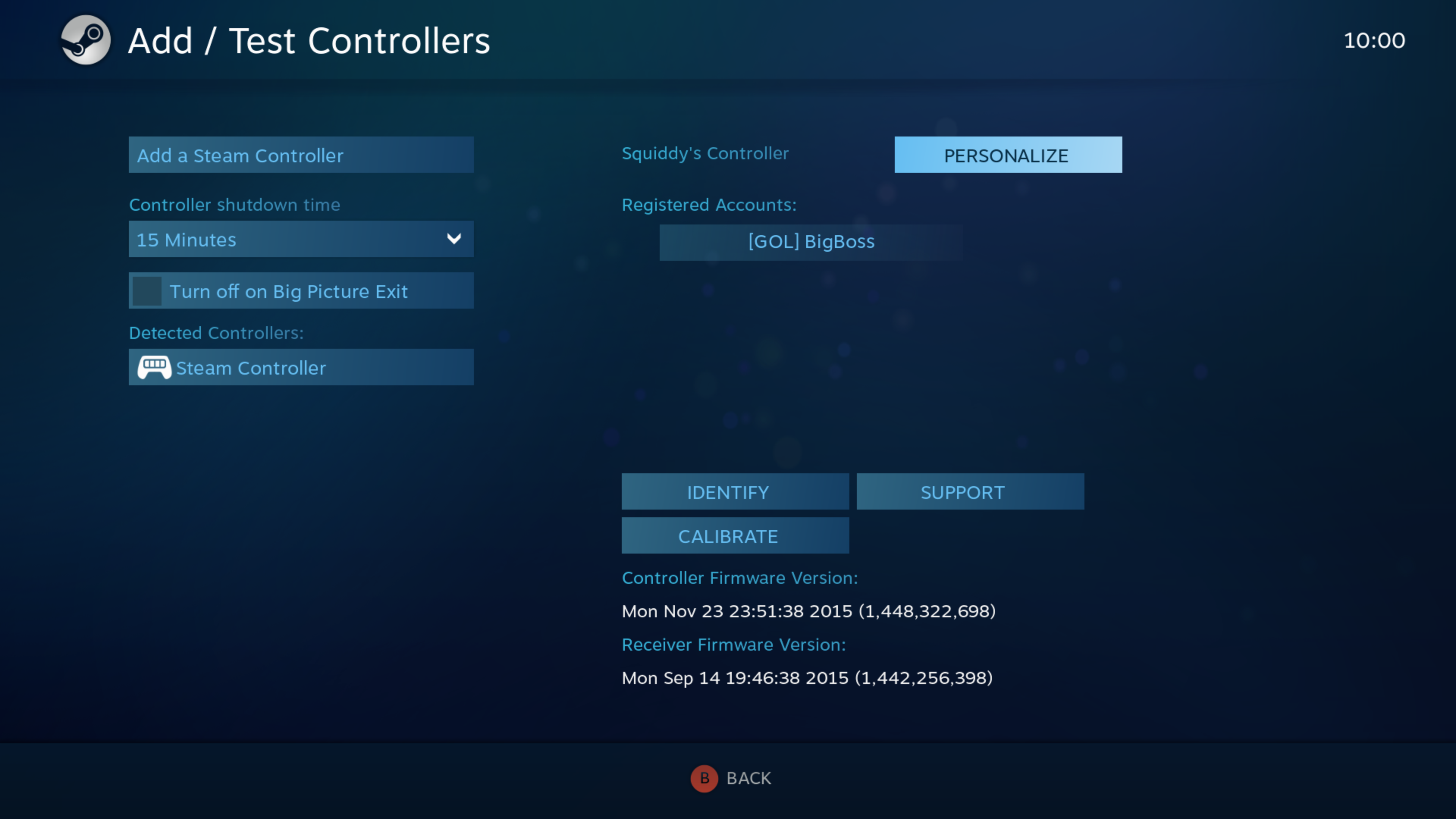 Since I have two controllers here, this makes it much more useful to find out which is which. As you get this new pop-up come up: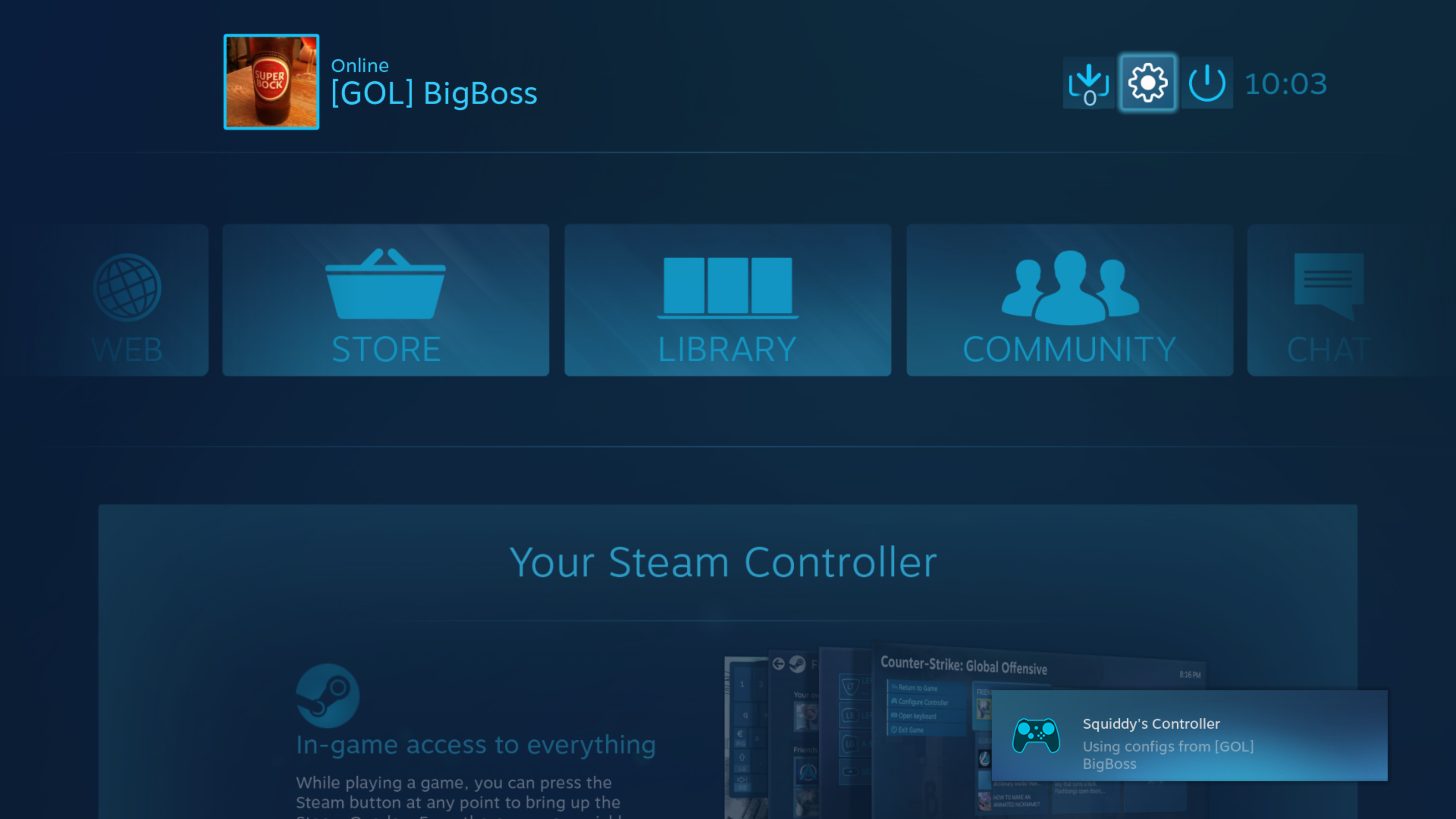 The controller isn't permanently tied to your account either, as you can de-register it from your account at any point by going over the registered account, and pressing X.
Still my favourite gamepad ever.